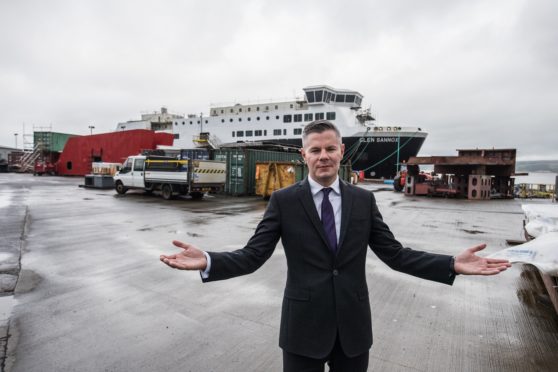 The complexity of the Ferguson ferry scandal demands an inquiry with powers to call all relevant witnesses, access every memo and commission the best technical advice.
Whether a Holyrood committee is capable of that is, at best, dubious. It would be an inadequate vehicle for a forensic inquiry – which explains why it is the one chosen by Scottish ministers.
Critically, the inquiry must hear from ministers and First Ministers who were up to their necks in critical decisions – to let Ferguson's go bust, to beg Jim McColl to take it over, to place the CalMac order and eventually to turn against McColl and fling him off the job.
The £230m ghost ships: Pictures expose shocking state of Scotland's superferries
All these decisions were highly political, and timed for maximum SNP benefit prior to the 2014 referendum and elections which followed. Ministers who could find time for photo opportunities at Port Glasgow must now be forced to clear their diaries to give evidence.
If not, why not? No explanation has been attempted at why they should be exempt from scrutiny yet there are currently no plans for the main photo-opportunists – Derek Mackay and Nicola Sturgeon – to appear. Equally, the committee must hear from McColl who has plenty to say on the subject. It defies reason that an individual hailed by Alex Salmond as "one of Scotland's greatest job creators" turned into a raging incompetent, incapable of building a couple of ferries.
I understand several figures in the previous management are subject to gagging clauses. The committee must ensure these are revoked.
In the face of inconvenient evidence, Mackay commissioned a "turnaround consultant", one Tim Hair, who helpfully placed all the blame on McColl and his management team.
Hair has given evidence while dodging questions, on grounds it was all before his time, about whether the order should have been placed. That won't wash.
Natural justice demands McColl's version of events must be heard soon. It is completely artificial to draw a time barrier in this story for it is all inter-linked – the yard, the order, the costs, the disregard for communities now waiting years for these ferries.
I understand that the Scottish Government procurement quango, CMAL, specifically warned Mackay against placing this order with Ferguson's but then went ahead and did so. On whose orders?
The remaining credibility of CMAL, which is not great, depends on answers to these questions.
Islanders: We've missed cancer scans and lost £20m. We need these ferries, are losing all faith and deserve so much better
One witness to the inquiry, Roy Pedersen, was asked why he thought the contract went to Ferguson's – the most expensive of six bidders. He replied there were three possible answers: "One is incompetence, another is vested interest and the other is corruption."
It is long past time for the Scottish public to be told which of these were involved in this sorry tale – and it is the job of the Holyrood committee to ensure there is no hiding place for ministers, past and present.
---
Brian Wilson is a former Labour trade minister and islander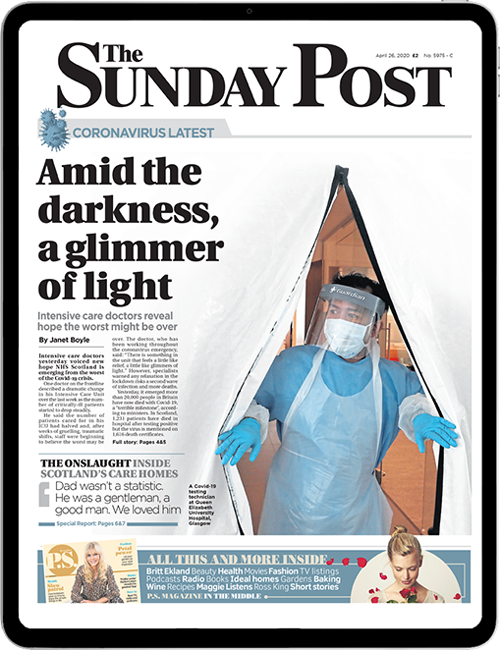 Enjoy the convenience of having The Sunday Post delivered as a digital ePaper straight to your smartphone, tablet or computer.
Subscribe for only £5.49 a month and enjoy all the benefits of the printed paper as a digital replica.
Subscribe