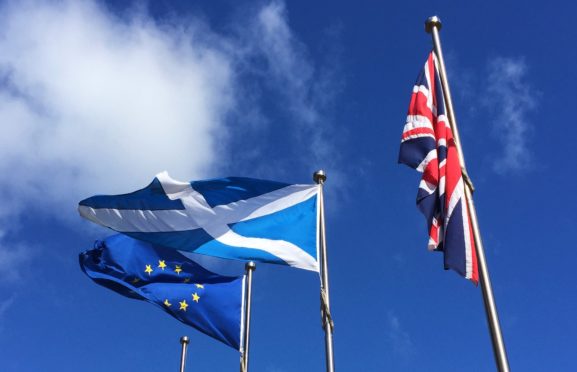 Scotland's economy has lost out on £3 billion due to Brexit uncertainty, a think tank has found, as it warned there could still be considerable challenges ahead if Boris Johnson gets his deal through Parliament.
The Fraser of Allander Institute's latest Economic Commentary found the Scottish economy is 2% smaller than it would have been otherwise.
It said the current deal being debated in Westminster is harder than the original one negotiated by Theresa May.
While this could create an improved short-term economic trend, it said "the outlook over the longer-term could be even more challenging".
Investment has been the worst hit area of economic growth in Scotland, with businesses delaying decisions until after Brexit or cancelling them altogether according to the report.
The main forecast made by the think tank, which is based on a departure from the EU with a deal at some point in 2019, puts growth in Scotland at 1% for 2019, 1.2% for 2020 and 1.3% for 2021.
Professor Graeme Roy, director of the institute, said; "There are signs that Boris Johnson may be able to secure safe passage of his new deal with the EU, albeit perhaps not by the October 31 deadline, so that the UK will finally leave the EU three-and-half years from the referendum.
"Securing a deal will help lift some of the fog of uncertainty that has hung over the Scottish economy in recent times.
"As a result, in the short-run, the economic outlook should improve.
"By avoiding a no-deal outcome, and all that would entail, growth is likely to move ahead of previous forecasts.
"However the nature of the deal, and in particular the intention to move to one of the hardest forms of Brexit, means that the long-term challenges for the Scottish and UK economies will be considerable."
The report also looked at the debate surrounding the Scottish economy, saying it is being conducted "in soundbites".
The report reads: "Most of the time, debates get no further than simply asserting that higher tax rates are to blame (despite little evidence to back this up) or that the solution is to spend more money (with no explanation of where such monies will come from).
"Similarly, it is increasingly commonplace to divert attention from the growth debate by arguing for well-being, blaming Brexit or asserting that further
constitutional change will solve all our challenges.
"Brexit will usher in the greatest shift to our economy in over a generation.
"A more open discussion, not just of the risks and opportunities that Brexit will
bring, but the underlying growth dynamics of the Scottish economy more generally, is needed."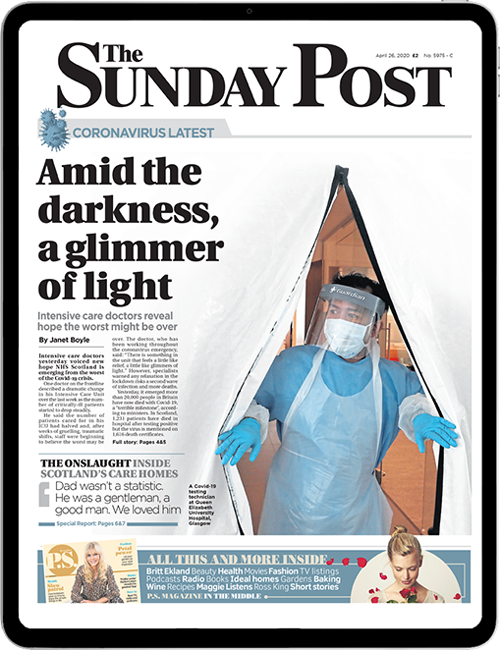 Enjoy the convenience of having The Sunday Post delivered as a digital ePaper straight to your smartphone, tablet or computer.
Subscribe for only £5.49 a month and enjoy all the benefits of the printed paper as a digital replica.
Subscribe