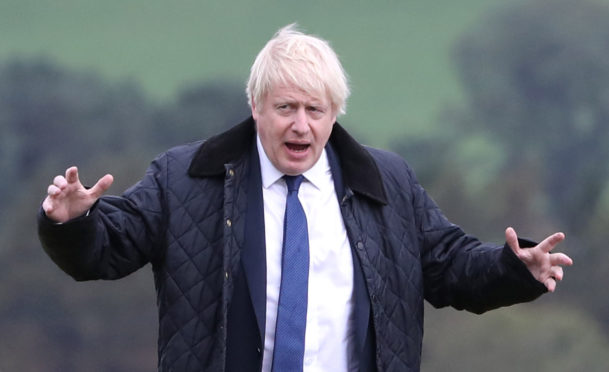 Opposition leaders have agreed to vote against or abstain from a call for a general election on Monday.
A Liberal Democrats spokeswoman described the conference call with fellow opposition parties, including Labour, the SNP and Plaid Cymru as "constructive".
"We were all clear we are not going to let Boris Johnson cut and run," she said.
"The Liberal Democrat position for a while now is that we won't vote for a general election until we have an extension agreed with the EU. I think the others are coming round to that.
"As a group we will all vote against or abstain on Monday."
"Boris Johnson isn't going to determine the time of this," says the SNP's Westminster Leader, Ian Blackford on an early general election, "he's trying to frustrate the will of Parliament"

"We will choose the timing of that election"https://t.co/tHXLDaL6px #Brexit pic.twitter.com/ZY19A2byHL

— BBC Politics (@BBCPolitics) September 6, 2019
Monday sees a vote in Parliament on whether to hold a snap poll ahead of the EU Summit in October.
SNP Westminster leader Ian Blackford said the opposition parties wanted to ensure that there was no possibility of the UK crashing out of the EU with no deal, and that the Prime Minister wasn't going to determine the timing of the election.
Mr Johnson said the parties were making an "extraordinary political mistake".
Scottish First Minister Nicola Sturgeon said Johnson "mustn't be allowed to dictate the timing" of a general election.
"An early general election is now a question of 'when' not 'if' – but Johnson mustn't be allowed to dictate the timing as a device to avoid scrutiny and force through a 'no deal' Brexit," she tweeted.
The leader of the SNP said her party "relishes" the prospect of an election but that they would act "in the public interest".
"While our party interest might be served by voting for an election now, it is in the wider public interest to deny a PM threatening to defy the law any ability to cut and run in his own interests.
"We'll act in the public interest. And when the election does come – as it soon will – @theSNP will put Scotland's opposition to Brexit and our right to choose our own future as an independent nation at the very heart of the contest."