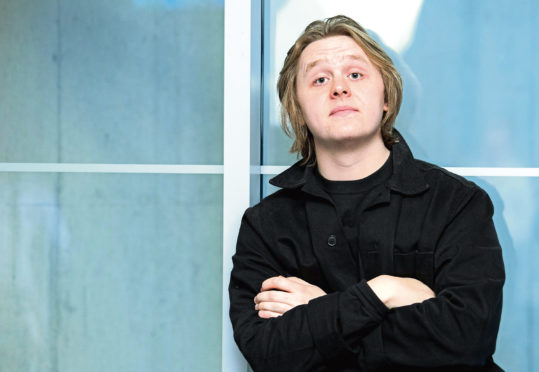 He hails from Bathgate but make no mistake, Lewis Capaldi is a global star.
The singer-songwriter and all round good guy is a big hit here in the US too.
His songs are doing brilliantly here – he's had a No 1 hit with Someone You Loved, and Before You Go made the Billboard charts last year, too.
Now he's set to be honoured by Variety which is giving him the songwriter of the year award.
Sadly the event is being staged online – if it had been live here in Los Angeles I'd have invited Lewis over to Casa Del Rossi for a blether and a cup of Scottish blend!
I've had my feet up with a cup of tea after that election which, I haven't checked lately, is probably still going on. Even Ken Dodd would have called it a night by now.
Between reporting and interviewing people, the whole of the past couple of weeks has been mad.
I've gone from Washington to Miami then Las Vegas – I've done more air miles than Biggles.
After that I plonked myself in front of the TV to binge watch a few shows to decompress. If you're like me, you're always looking for suggestions of things to watch and you've probably heard all the usual ones.
I've watched so many shows I've now delved into a few non-English language things – so let me take you off-piste and into the world of subtitles!
In the main, the thought of watching and reading at the same time is tricky. I reckon it's because men can't multi-task!
However, Fauda – the Arabic word for chaos – is a must-watch. It's a thriller surrounding the Israel-Palestine conflict. Give it a watch if, like me, you enjoyed Kiefer Sutherland in 24.
Now for un autre. Yes, I've become bilingual…mainly by just watching Call My Agent.
It's a TV series all about an agency in France that represents huge movie stars. Trust me, it's very true to life with brilliant acting and great cameos, plus it's extremely funny at times, too. C'est magnifique!
I hope my wee French teacher Mrs Macleod has now forgiven me for all the naughty French phrases I wrote on my jotter back in my school days. Thank goodness we had some anaglypta wallpaper left over from the house decorating and I could cover my jotter…
Just spoke with my old pal Gary Barlow who's all set to perform live from the Natural History Museum in London on Sunday, December 6 live on ITV.
He'll be surrounded by dinosaurs. When we were chatting, he said: "All your old gags are here, too. What do you call a dinosaur with one eye…a Doyouthinkhesauras!"
What a line-up. Michael Buble, Jason Donovan, Alfie Boe, Rick Astley, Beverley Knight, Alicia Dixon and Jack Whitehall, as well as Gaz. "It's going to be rawesome and rexcellent," he told me.
Surely he's got to do a cover of an old T-Rex song? Or maybe just Sauras Seems To Be The Hardest Word?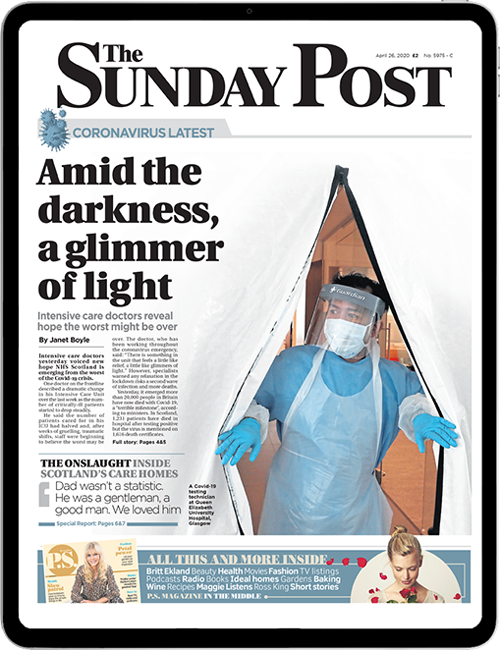 Enjoy the convenience of having The Sunday Post delivered as a digital ePaper straight to your smartphone, tablet or computer.
Subscribe for only £5.49 a month and enjoy all the benefits of the printed paper as a digital replica.
Subscribe