Brendan Rodgers has spoken about his departure from Celtic for the first time, saying it was a decision he had to make 'very quickly'.
In his first press conference as Leicester manager, the Northern Irishman said he understood why fans had an issue with the timing of the move.
He admitted: "The ideal time would have been the summer. This was an opportunity that arose very quickly, and I had a decision that I had to make very quickly.
"I believe this opportunity to come to Leicester City was not going to wait for me."
Rodgers added that Celtic was 'one of the biggest clubs' but he wanted 'the challenge of working against top players and managers.'
Speaking of his time at the Hoops, Rodgers praised his colleagues, players and the Celtic support for the backing he received.
In his time at the Scottish champions, he won back to back trebles and leaves them on course for a third.
"My family have grown up Celtic supporters," he said. "I made a whole host of friends in the club, the players were an absolutely incredible bunch, all the staff were amazing for me and the supporters from the first day I walked in were incredible home and away."
Rodgers's move to Leicester has been met with much criticism from a fanbase that had previously worshipped him.
At Wednesday night's match against Hearts, a banner was unfurled saying that he had swapped "immortality' for mediocrity", adding that Rodgers was"never a Celt, always a fraud".
A video also emerged of fans in a pub chanting that they hoped he "died in his sleep" in a sick IRA song.
Club chiefs were forced to issue a statement the following day condemning the "disgusting and pathetic behaviour" of the group of fans.
Addressing the banner, Rodgers said: "I've seen what's been said but Celtic supporters will hurt, I understand how they feel. They are hurting and maybe a little worried in terms of what might happen with me leaving.
"Words, you always have to be careful with. I've seen the banner, the Celtic supporters are hurting. They gave me everything so I'm not going to say anything other than that."
He continued: "It was a shock and they are probably angry but eventually reality will set in and the work we did will be appreciated.
"But what gave me the comfort to move is what we put in place there was going to stabilise the club going forward.
"I knew, coming away, the improvements made will hopefully allow that success to continue.
"It may be a little unfair on Leicester, I haven't swapped coming into a mediocre club.
"It's recent history has been incredible, they have that ambition to push higher than where we are."
His successor Neil Lennon believes the Celtic faithful will come to regret targeting Rodgers with abuse over his Parkhead exit, insisting the part played by him in a golden era for the club should be cherished for years.
Lennon said: "It's an emotional time but from our point of view we've only got a debt of gratitude for what Brendan achieved.
"He's left an unbelievable legacy. He's one of the greatest managers the club's ever had.
"But we move on now. I understand the frustrations and things can be said in the heat of the moment that are regretted later on.
"In time I think we'll look back on Brendan's time as being remarkable really."
Asked if he would like to see Rodgers welcomed back by the club in years to come, he replied: "I'm sure Brendan would like that as well."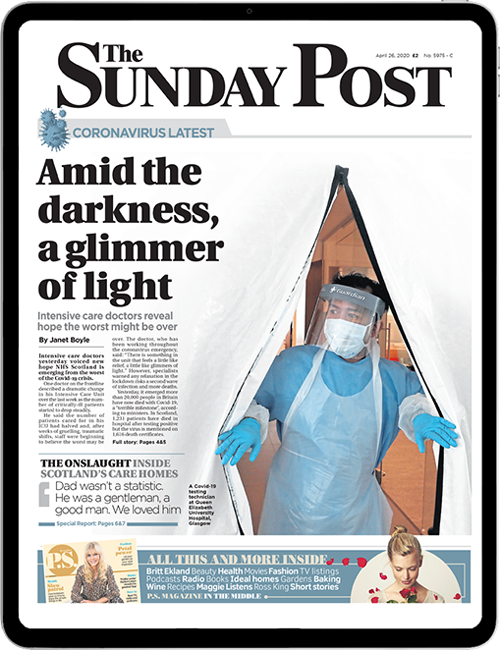 Enjoy the convenience of having The Sunday Post delivered as a digital ePaper straight to your smartphone, tablet or computer.
Subscribe for only £5.49 a month and enjoy all the benefits of the printed paper as a digital replica.
Subscribe