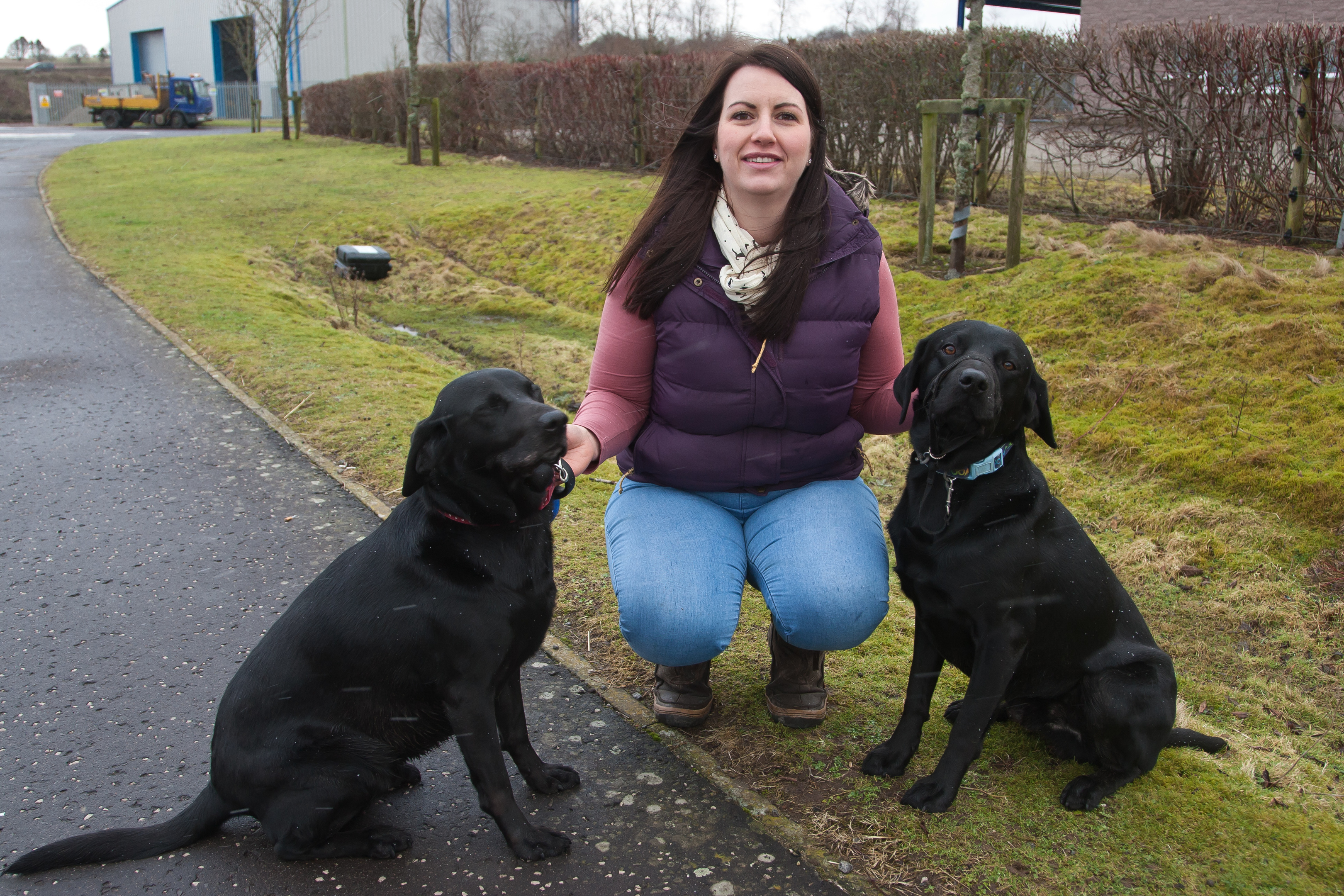 A DOG lover may have just found the answer to the most complained about issue in Scotland.
Dogs may be 'man's best friends' but the increasing number of owners who don't pick up after their pooches was the top bugbear for Scots last year.
Mum-of-two Linsay Arbuthnott, 30, was so fed up of dog fouling in her home town Brechin that she set up a poo bag refilling station on a lamp post opposite her house, encouraging pet owners to take a bag if they needed one, or leave one to help someone else out.
Locals loved the idea so much, one station quickly expanded to 30. A post about the innovative idea was widely shared online and Linsay became inundated with inquiries from across the UK, with some from Australia.
It led her to compile a step-by-step guide for creating the stations on Facebook, which she signed off as "the dog poop lady".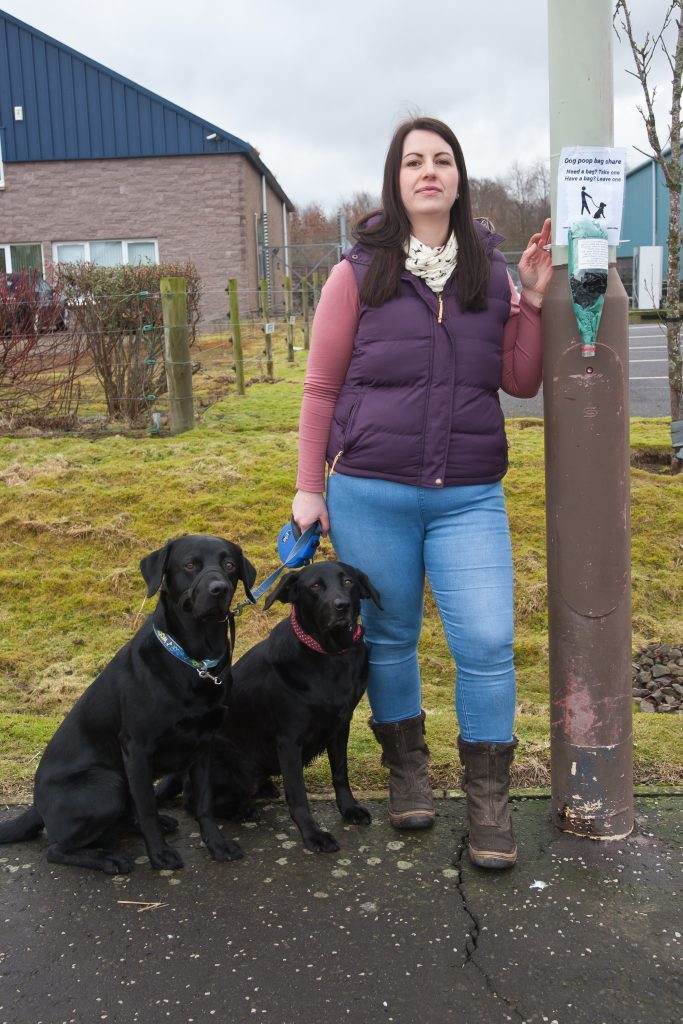 The scheme has now won the support of environment charity Keep Scotland Beautiful.
"Dog fouling has always been a bugbear of mine," said Linsay, who has two dogs of her own with husband Mark.
"I live opposite a primary school and often opened my door to take my children to school and stepped in it.
"The problem's been there since day one but it seemed to have worsened with the dark nights over the winter.
"It became clear that without an individual or group initiating some sort of action, the problem would continue.
"I came across the dog poo bag share idea and decided it was a quick and easy measure to try to combat it. The idea relies on the generosity of other dog owners to keep the stations topped up but based on the initial reaction, that won't be a problem.
According to the Scottish Government's 2016 household survey, 31% of people cited dog fouling as a common issue in their area, more than any other type of problem. In 2010, the figure was 23%.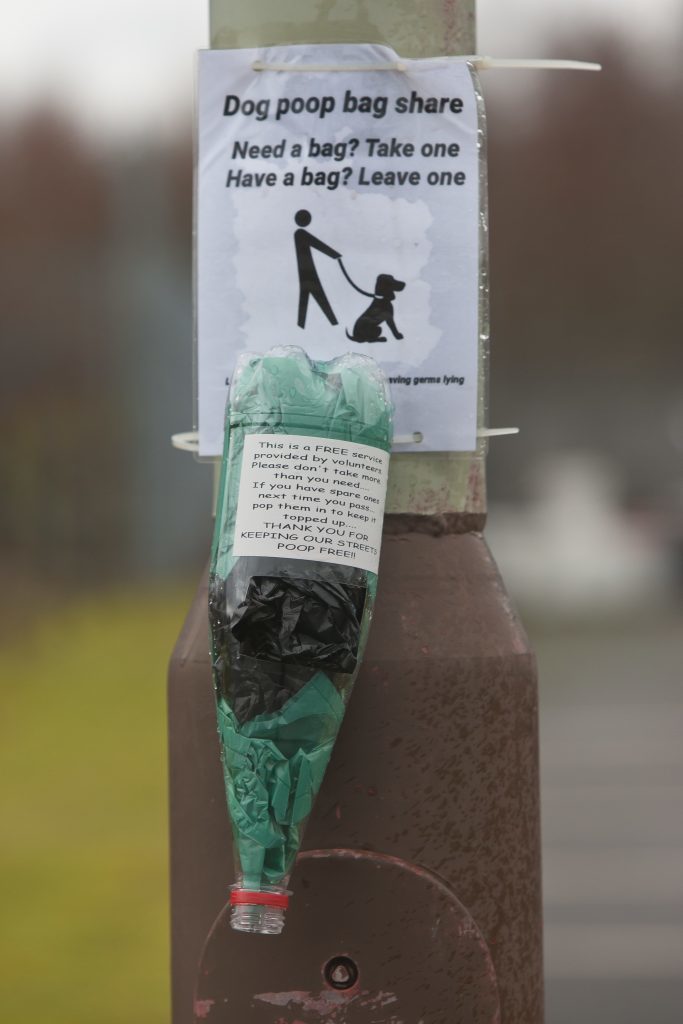 The fixed penalty for dog fouling was increased from £40 to £80 to bring it in to line with the fine for littering last year but the lack of wardens and difficulty of having to catch the owner failing to act means few fines are issued.
In Brechin, Linsay believes there's been a change since the bag refilling stations went up.
"I have seen a big improvement on the street," she said. "In recent years, Brechin has had to endure major cuts to services and this has prompted a rise in the number of community groups taking over ownership of services at risk.
"We now feel that we have to fight just to try and keep our town thriving and somewhere to be proud of.
"The community spirit is lifting and people are beginning to realise that we can pull together to make a difference."
Keep Scotland Beautiful chief executive Derek Robertson invited community groups to replicate Linsay's idea.
"Scotland has a problem with dog fouling," he said. "It is the most offensive form of litter on our streets and parks. It's dirty, unpleasant and concerns all of us no matter where we live.
"It's time we fought back against it and that's why we particularly welcome this initiative.
"It's only by working together that we can fight back against irresponsible dog owners and make it as easy as possible to do the right thing and clean up after our dogs."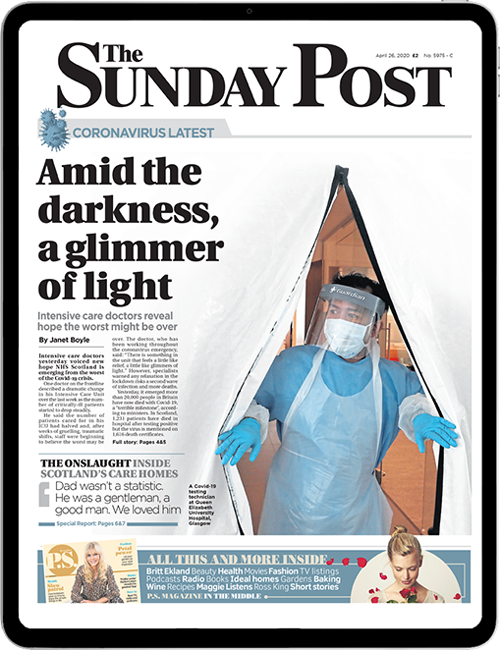 Enjoy the convenience of having The Sunday Post delivered as a digital ePaper straight to your smartphone, tablet or computer.
Subscribe for only £5.49 a month and enjoy all the benefits of the printed paper as a digital replica.
Subscribe