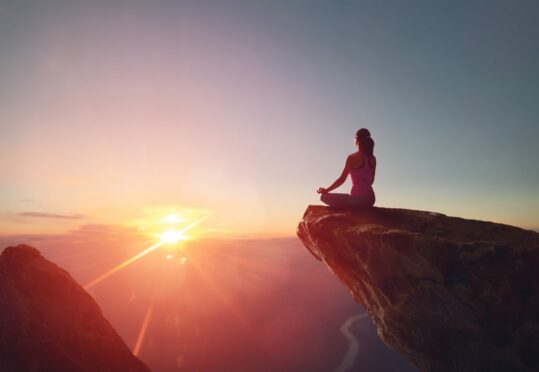 It's a vital function we do 20,000 times a day, without realising, yet the simple act of breathing, Stuart Sandeman believes, can be a superpower.
From helping you sleep better and reducing pain to banishing stress, and tackling some of the hardest moments in life, including grief and loss, learning how to control and harness the breath can, the expert says, transform the way we think and feel.
While the automatic function of breathing is enough to keep us alive, breathwork – as the practice of inhaling and exhaling correctly is known – involves learning basic techniques, and understanding the connection between our brain and lungs. Or, as Sandeman puts it, peeling back the onion to discover the layers of our everyday life that breathing can improve.
"Breathing exercises give you that empowerment in the moment, but the initial thing, for me, is this deeper side of it, too," explained Edinburgh-born Sandeman, who founded Breathpod, a breathing and coaching programme used by athletes and corporate businesses alike.
"Why am I feeling anxious in the first place? Why is my brain signalling a threat? Is it work related, relationships or social anxiety? Why am I being triggered this way? Once we figure out what breathing archetype we are, and start trying to break that pattern and come to a more natural, relaxed pattern, everything starts to flow, and we feel less anxious and we don't even need the techniques as much anymore."
Sandeman found breathwork after a personal tragedy. Having lost his girlfriend to cancer in his early 30s, he attended a breathing workshop and, experienced what he describes as a "life-changing" moment that allowed him to finally deal with his grief. From there he dedicated his time to discovering the "world of breathing" and the more he learned, the more he realised the power of the breath.
He said: "I started to uncover a deeper connection, and the more I practiced, the more I wanted to share."
As well as hosting regular live breathing sessions on Instagram, Sandeman hosts Decompression Session on Radio 1.
Now he has brought together his knowledge and expertise is a new book, Breathe In, Breathe Out.Ultimately, as he outlines in the book's introduction, Sandeman wants to help readers understand "that our breath is the bridge between our physical, mental and emotional states…a powerful tool to improve our health, heal us from negative events in our past and even access higher states of awareness".
Within the book, Sandeman details accessible exercises, such as the "nose-unblocking technique" and the "4-7-8 breath" for better sleep, as well as advice on how to assess and fix your breathing style.
For example, breathing through the mouth is a big no-no. Sandeman explained: "The nose is designed for breathing. It's our first line of defence for our lungs. It filters the air, gets the right temperature and moisture of air to the lungs, and prevents any nasties arriving in the body.
"It also slows the rate at which we breathe, so we tend to feel calmer, purely because of the nose being smaller and creating resistance. There are times throughout the day when people will breathe through their mouth – for instance, if somebody talks a lot in a sales job – and breathing through those sentences will mean hyperventilating all day.
"It can be detrimental over time, as breathing through the mouth creates more stress, affects our mood, and affects our sleep."
Sandeman says breathwork can help us deal with our busy lives. He said: "Everything's competing for our attention – posts, pictures, people, advertisements, it all reaps this fast-paced, anxiety-riddled culture. So it's no surprise that people will be breathing faster as the body thinks when we are anxious there is a threat, and more air going into the body will get us out of danger.
"If we're breathing faster, we're more stressed. Our body is switched on and it gets fatigued. Then our immune system doesn't work properly, we don't digest our food, we can't sleep at night. So, it's a knock-on effect of everything. We're doing all these things and we feel more anxious, ends up being a bit of a vicious cycle."
By asking ourselves how and why we are breathing a certain way, and learning how to control the way we breathe in and out, Sandeman says we can live a happier, healthier life.
"Breathing is an overlooked superpower in many ways," he continued. "Once we uncover that breathing is our body's way of trying to do the best with the cues it has been given, it's empowering to know we can reserve that."
Breathe In, Breathe Out, HarperCollins, £16.99, is out now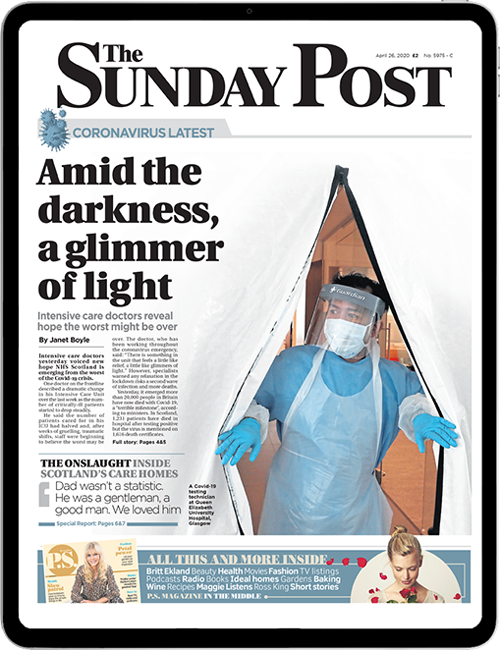 Enjoy the convenience of having The Sunday Post delivered as a digital ePaper straight to your smartphone, tablet or computer.
Subscribe for only £5.49 a month and enjoy all the benefits of the printed paper as a digital replica.
Subscribe