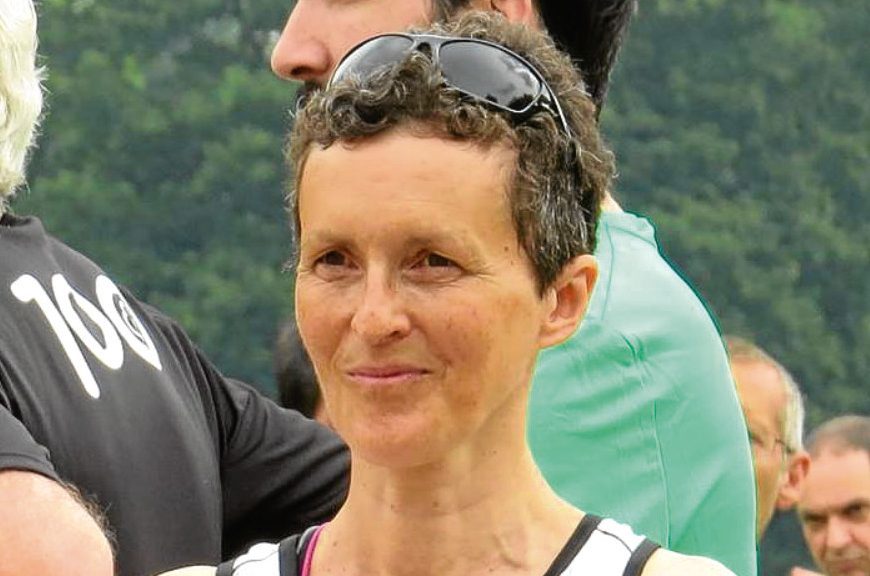 KEEN runner Jenny Baker was in the form of her life.
Fit as a fiddle, she was racking up personal-best times at every distance, and had earned herself a spot in the London Marathon.
And to mark her 50th birthday, she was planning to run five marathons, including a 50km ultra-marathon.
No wonder her breast cancer diagnosis came as a bolt from the blue.
"Yes, completely — I thought of myself as somebody who was fit and healthy and doing all the right things," says Jenny, who's 51, from Ealing, West London.
"I knew the stat that one in eight women get breast cancer, but I really didn't expect it to be me.
"I'd just enjoyed my best-ever year of running. I'd done a marathon personal best in Chester which I was really pleased with — three hours 50 seconds — and that got me a 'Good For Age' entry into the following year's London Marathon.
"So I felt great, I felt really well physically. I wasn't aware I was ill at all.
"I was 50 in March, 2015, and I had these five marathons lined up for during the year including my first attempt at an ultra-marathon.
"I wanted to try it because I was going to be 50 and doing 50k seemed like a good idea.
"I am a little bit obsessed, I just love it. You've heard about people who, if they don't run, get a bit twitchy? That's me.
"But when I got my diagnosis all that had to be shelved."
As Jenny, who works in the charity sector, explains: "I'd noticed the shape of my chest at the top of my breast had changed. I did ignore that for a little while, to be honest.
"Every so often, I'd look and think: 'Oh, yeah, what's going on?' but eventually, I felt my breast and there was an unmistakable lump.
"I had excellent care all the way through," says Jenny.
"I had a mammogram and an ultrasound and when I first saw the consultant, she asked me if I wanted to know what she thought and when I said yes she said: 'I think it's cancer.'
"I then had 10 days before it was confirmed from the biopsy, which was really pretty horrible because your mind works overtime, you imagine the worst, start planning your funeral, all that sort of stuff!
"I felt betrayed by my body. There are no guarantees, but I felt like I was looking after my body and doing all the things that were recommended, so I did feel like it had let me down.
"And the tumour had obviously been growing for quite a while because it was about six centimetres, which was quite a difficult thing to come to terms with."
Bearing that in mind, many would have given up pounding the pavements, but Jenny says: "My instinct was to keep running because it gets me into a really good headspace, and I feel it keeps me mentally well.
"I'd had an injury just before the diagnosis, so I'd had a couple of weeks with no running at all, and I had got quite down.
"That made me aware how important running is for my mental health and keeping well.
"It was at that point I thought: 'Running is going to be the thing that helps me cope with this.'"
Jenny's "golden moment" came when she discovered her oncologist was a fellow marathon runner.
"I had to have chemo first to treat the tumour and I asked him: 'Can I keep running?'" she explains.
"He told me he didn't see why not.
"He started talking to me about marathons and it was just a fantastic conversation.
"To have that encouragement was great because it was quite difficult to find information on whether it was OK to run during treatment.
"He said give it a go and listen to my body.
"I had six lots of chemo three weeks apart and for 10 days after each treatment, I wouldn't be able to run.
"After 10 days, I'd start to feel a bit better and do a couple of laps of the common, which is two miles and it made me feel great to be back out on my feet again and running.
"I decided I'd try to run to my chemotherapy sessions if I could — and I did!
"I ran with friends and family, a little gang of us, the seven miles along the Thames to Charing Cross Hospital.
"I'm part of a running club, Ealing Eagles, and some of them and two of my sisters ran with me and my two sons — Harry and Joel.
"It was great to have their support. I wouldn't have felt safe running on my own and they kept me going.
"It's a horrible thing to have to go to hospital to get drugs that are going to make you feel ill, even if you know there's a good reason for it, so running there actually meant I looked forward to the run rather than dreading the treatment."
You might see Jenny, whose recent scans have been clear, at this year's London Marathon, as she explains: "I deferred my entry to this year because I thought it'd be too much last year as my treatment only finished in January and I didn't think I'd be marathon-ready in three months.
"I haven't done a marathon yet, but I've got places in three this year, though I'm not as fast as I used to be after all that treatment.
"I think running builds your resilience.
"When you train for races, you've pushed yourself to go faster or farther and that builds your character and helps you keep going when things are difficult."
Run For Your Life: How One Woman Ran Circles Around Breast Cancer by Jenny Baker is published by Pitch Publishing Ltd and is out now.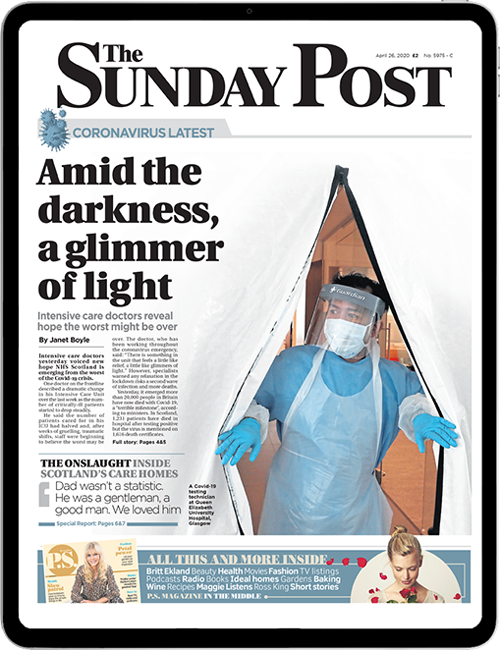 Enjoy the convenience of having The Sunday Post delivered as a digital ePaper straight to your smartphone, tablet or computer.
Subscribe for only £5.49 a month and enjoy all the benefits of the printed paper as a digital replica.
Subscribe