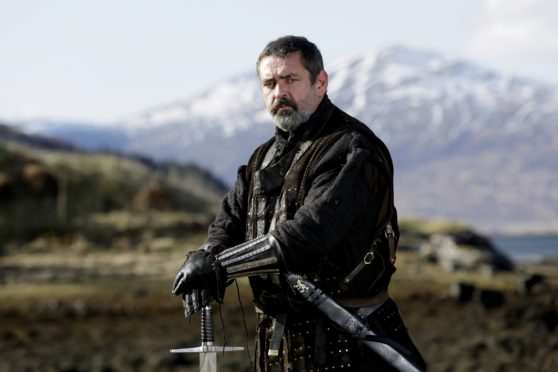 Life could have been much different for Braveheart actor Angus Macfadyen had he followed his original career path.
Before becoming an actor whose credits include Equilibrium, the Saw franchise and We Bought A Zoo, Angus planned on going into politics.
Now, more than 35 years later, he's hoping to affect a political change through his latest film, which sees him returning to his Braveheart role of Robert The Bruce.
"I was studying international relations and had the chance to go into politics in 1983," Angus explained.
"I would have gone into Labour, as the SNP wasn't really an option at that time.
"A voice said, 'Don't do that'. I didn't know why, but I listened to my instincts and it became clear in 2003, when Labour took the country into an insane war in the Middle East."
Having tried to get this incarnation of Robert The Bruce off the ground for 13 years, the 55-year-old believes it has come together now for a reason. "We started writing a much bigger version in 2006 but couldn't get the budget. After a few years, we went back to it and shrunk it a bit.
"I ended up feeling like Robert The Bruce in the cave – despair, giving up, turning my back on it, moving on.
"But a mighty hand was at work and here it is, with immaculate timing.
"If it had been made 10 years ago, it would have come and gone, but with Brexit and the Independence debate, the timing is crucial. I'm stunned by how it has unfolded.
"It's good to have cultural events that mirror what's happening in our society.
"The idea of the SNP when I was a kid, well, they weren't even on the landscape. They made speeches for decades about independence, then Braveheart hit in 1995. Within a few years, there was a Scottish Parliament.
"There's something about a movie, the collection of images and music, that stirs people up. Sometimes a cultural event can have a far more powerful effect – and stir emotions and dreams – than a political speech."
Filmed in Skye, Stirling, the Highlands and Montana in the US, Angus says it was important the film received a cinema release in Scotland.
"These days, superhero films own the cinema, but it's important this movie is watched as a collective experience.
"When we watch films in the palms of our hands, we lose that cultural feeling, that thing that can affect change when people get together.
"This is a film for Scots, first and foremost."
Panama-based Angus returns to Scotland often to visit his parents, who live near Edinburgh.
He hopes the film is enough of a success that he can reprise the role, which he says he was "born to play", to tell the next part of Bruce's story.
He added: "The Braveheart role was a beautifully-written part.
"My only regret was it didn't tell his whole story – it didn't even touch on the spider.
"We saw him as a young man, tormented, conflicted, but we need to see him come into his own and become that hero.
"In Robert The Bruce, he is not a man who takes war lightly.
"He is very troubled that he has lost so many men and he carries the guilt of it."
---
Robert The Bruce, in cinemas now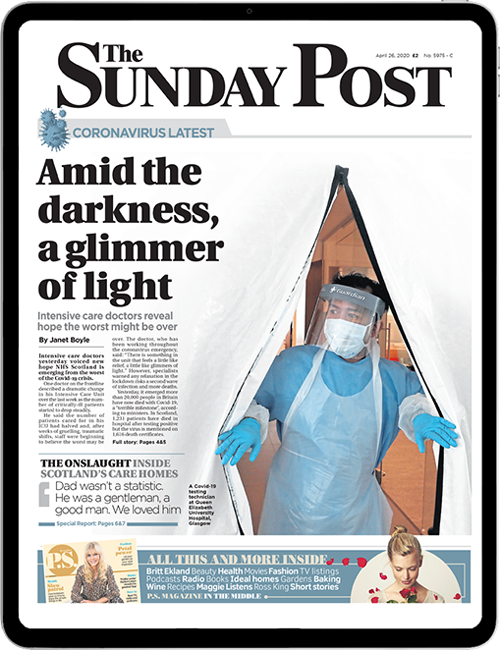 Enjoy the convenience of having The Sunday Post delivered as a digital ePaper straight to your smartphone, tablet or computer.
Subscribe for only £5.49 a month and enjoy all the benefits of the printed paper as a digital replica.
Subscribe