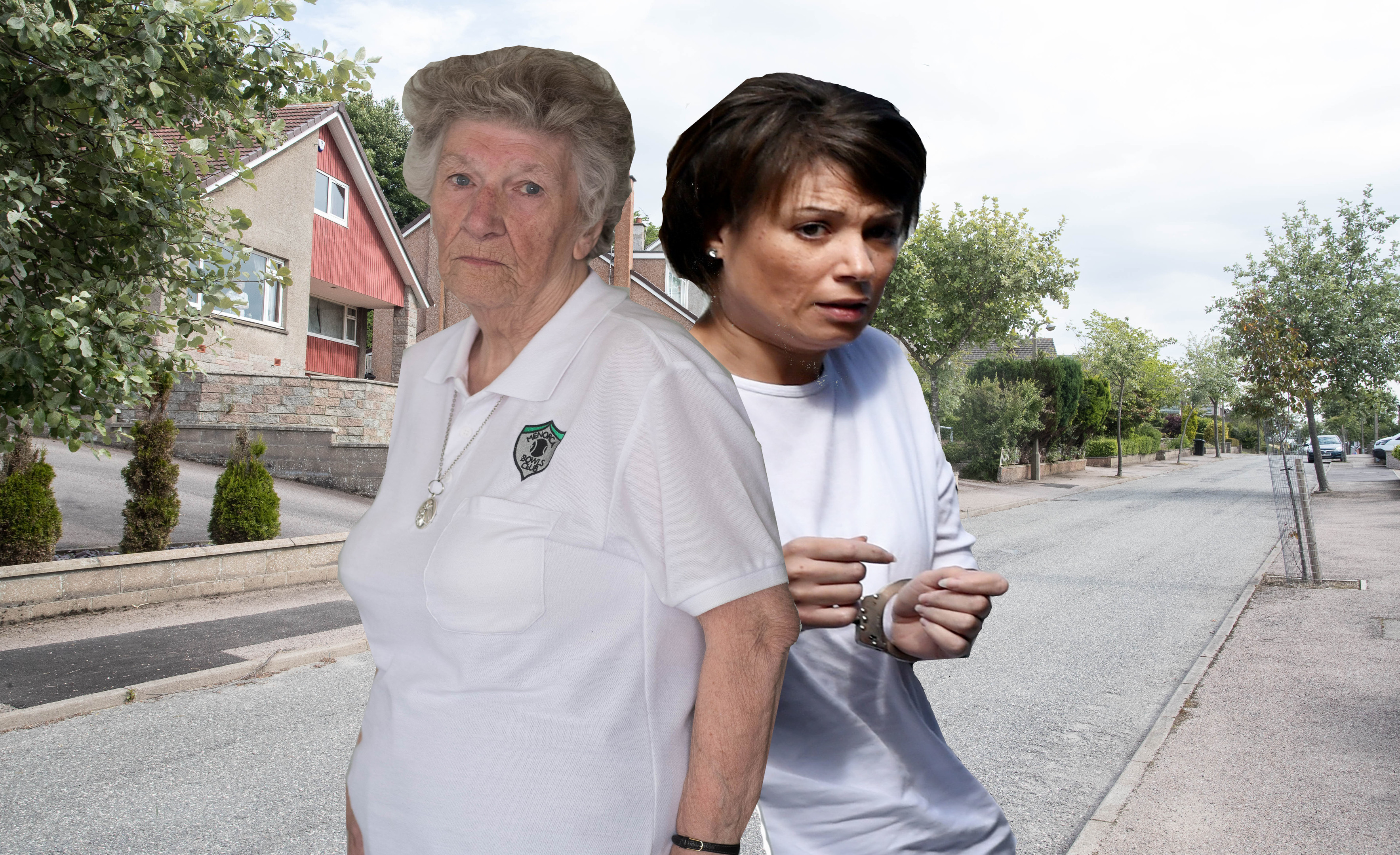 A BRAVE grandmother helped police catch a cruel crook who conned vulnerable pensioners out of more than £50,000 – and then FORGAVE her.
Heartless Cheryl Mitchell, 35, of Aberdeen, targeted her elderly victims by pretending to be a council and utility company worker when she turned up on the doorstep of their homes.
Many of the old age pensioners she took cash off were living in care homes and sheltered housing accommodation in the west end of Aberdeen.
The oldest victim was 102 years old.
Mitchell stole their bank details then spent the cash on high value car rentals, mobile phone top-ups and luxury family holidays abroad.
She even hatched elaborate plans to con her elderly neighbours, taking advantage of one woman – Irene Lofthus – who had confided in her about the health of her 79-year-old husband who was expected to die after suffering a major stroke.
But it was Mrs Lofthus – who's forgiven the woman who stole from her – who played a key role in catching the conwoman.
She said: "I forgive her, but to forget is difficult."
The 79-year-old was living two doors down the street from Mitchell when her bank card details were taken last August.
But Mrs Lofthus only realised she had been duped out of £2538 when she noticed transactions had been made on her account for airport parking and hotel bookings in Amsterdam and Tenerife.
Police were called in to investigate and the mother-of-three was determined to help the investigating officers catch the woman responsible for the crimes to protect other pensioners.
She recalled how Mitchell turned up on her doorstep with a fabricated story to gain access to her home a few days after introducing herself while passing.
"I had welcomed her to the street and told her about my husband who at that stage we had been told probably wouldn't reach his 80th birthday which was August 4."
Mrs Lofthus told Mitchell she was struggling to get access to Cyril's bank account because there was no power of attorney in place.
She was surprised to find her new neighbour on her doorstep a few days later asking for advice, with claims that her own grandfather was in hospital after collapsing from a similar stroke.
The grandmother-of-four said: "That's when the tears came. I helped her into the house and I told her to sit down and that I would make her a cup of coffee."
When Mrs Lofthus left the living room, Mitchell took a note of the pensioner's personal financial details.
She said: "She obviously had a mobile phone somewhere to take photographs. Within half an hour she had booked holidays, hotels and car hire."
But the piece of paper with Mitchell's handwriting on it would prove to be a vital piece of evidence that helped convict the conwoman who went on a spending spree with all the cash obtained through fraudulent schemes in 2016.
Mrs Lofthus, a retired law office worker, initially hid the fact she had been a victim of crime from her family because she did not want them to worry — and did not let them know she would be appearing as a witness in court.
She said: "For months I couldn't tell anyone, I had to suffer it all alone. It was upsetting. Then my daughter answered the phone one day while she was here: it was the police for me.
"I had to take the call and she sat with the door open and heard everything.
"They wanted a doctor to say that me taking the stand would be really too much for me but I said to the police that I was the person who had things in writing so I wanted to do this.
"So right up until about two days before the trial my family didn't even know I was going to court."
The pensioner, who said she was now more wary of strangers and had taken extra security measures in her home, said it was important that she gave evidence.
She said: "I decided that if I didn't take the stand she would get off with it. I knew my evidence damned her.
"I wanted her to be on the front page so that when she got out of jail she wouldn't be able to do it again.
"I did it to protect as many people as I could because I knew how convincing she was with me.
"I didn't want anyone else to be hurt.
"It has not been an easy time."
Mrs Lofthus was fortunate to find that her bank refunded the missing money but it is not known if all the other victims were reimbursed.
Mitchell was found guilty of 13 fraud charges committed against pensioners following a three-week trial at Aberdeen Sheriff Court.
The jury took less than an hour to find her unanimously guilty of the crimes as well as claiming more than £60,000 of benefits she was not entitled to.
She was jailed for five years last week.
Sheriff Alison Stirling told Mitchell, who previously served a nine-month jail sentence in 2015 after carrying out a £10,000 benefit fraud, that the evidence against her was "overwhelming".
She said: "You forced elderly and frail victims to come and give evidence, some of them had to be helped into the witness box.
"A lengthy custodial sentence is appropriate."
Police involved in investigating the case also praised the effort of the pensioners who helped convict the fraudster.
Detective Inspector Lorna Ferguson said: "I would like to commend these individuals.
"I would also like to acknowledge the courage and dignity they displayed when giving evidence.
"I hope this conviction gives them some comfort knowing she will not be at liberty to target and exploit others."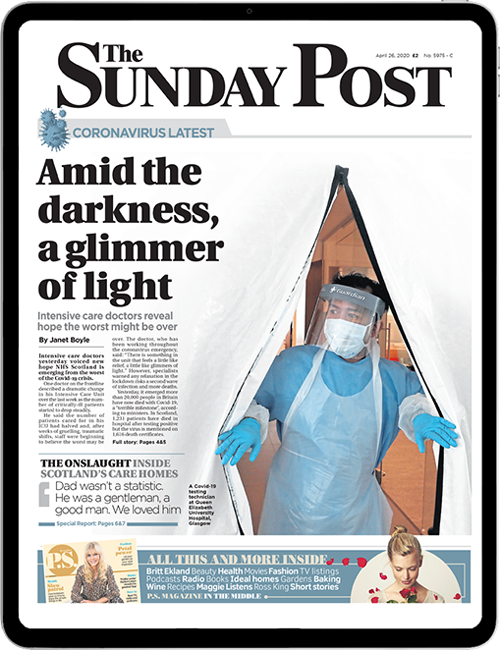 Enjoy the convenience of having The Sunday Post delivered as a digital ePaper straight to your smartphone, tablet or computer.
Subscribe for only £5.49 a month and enjoy all the benefits of the printed paper as a digital replica.
Subscribe