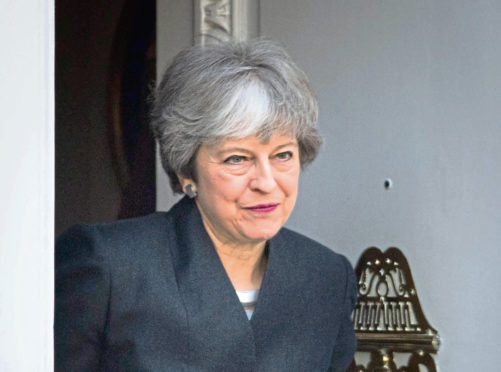 The Scottish Government is continuing to plan for the UK crashing out of the EU without a deal despite the extension of the Brexit deadline.
Ministers have said they are still having to prepare for a potential no-deal at a future date even though an immediate "full scale" response is no longer required.
So far around £100 million has been allocated to Scotland in Brexit funding from Westminster to date, with £44 million already spent.
Critics said the money ploughed into preparations for a no-deal Brexit could have been better spent on public services.
An army of Westminster civil servants who had been preparing for a no-deal Brexit – at an estimated cost of £1.5 billion – were stood down last week after Theresa May was granted a six month "flextension" until October to get a Brexit deal agreed at Westminster.
Yesterday, the Scottish Government said it could not provide a full breakdown of how much has been spent on Brexit preparations so far, including for no-deal.
It has been allocated around £44 million in Brexit funding from Westminster to date, with another £54.7 million for this financial year.
Danny Phillips, spokesman for trade union Unison Scotland, said: "As a country, we must be prepared for Brexit.
"However, we should not be preparing for a no deal and the money that we have spent on preparing for it could have been so much better spent on education, social work, homelessness services and other things the most vulnerable in Scotland need.
"The Scottish Government have had to prepare for no deal Brexit because they have been put in that position."
Scottish Labour Brexit spokesman Neil Findlay MSP said: "Scotland's share of that money could have been spent helping our NHS, lifting children out of poverty, or helping our police officers fight crime."
SNP MSP George Adam said the ongoing uncertainty over Brexit meant preparations must be made for every outcome.
He added: "This Brexit shambles has caused grave uncertainty for jobs, business and livelihoods in Scotland – restricting our ability to properly plan for the future.
Businesses in Scotland are also believed to have spent hundreds of millions of pounds planning for the possibility of a no deal.
Tracy Black, director of business lobby group CBI Scotland, said firms not only had costs associated with direct contingency planning, such as stockpiling and relocation, but with other factors such as lost and delayed investment.
She said: "Business investment across the UK has fallen for four consecutive quarters, and eight in ten UK businesses say Brexit uncertainty is negatively affecting investment.
"That's investment Scotland desperately needs if we're to address a decades-long struggle with weak productivity growth."
But she added: "While preparations for no deal are expensive, the actual cost of no deal would be catastrophic for the Scottish economy – we estimate a £14 billion hit every year until 2034."
Scottish Conservative Chief whip Maurice Golden MSP said the SNP had not spent all the money it had received from the Treasury on Brexit preparations.
He added: "Instead, they've spent all of their time and energy trying to stoke up division and push for a second independence referendum."
A spokesman for the Scottish Government: "We continue with our preparations to protect against the threats from Brexit, but no amount of preparation or funding can completely mitigate all the impacts of leaving the European Union.
"That is why we continue to make the case for remaining in the EU, in line with the decisive democratic vote in Scotland."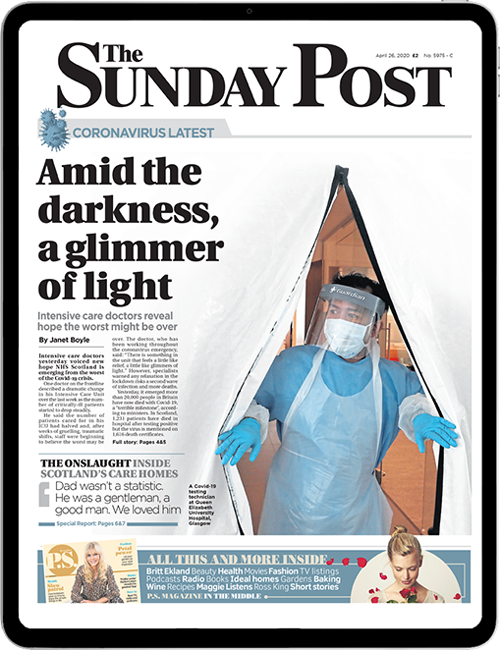 Enjoy the convenience of having The Sunday Post delivered as a digital ePaper straight to your smartphone, tablet or computer.
Subscribe for only £5.49 a month and enjoy all the benefits of the printed paper as a digital replica.
Subscribe