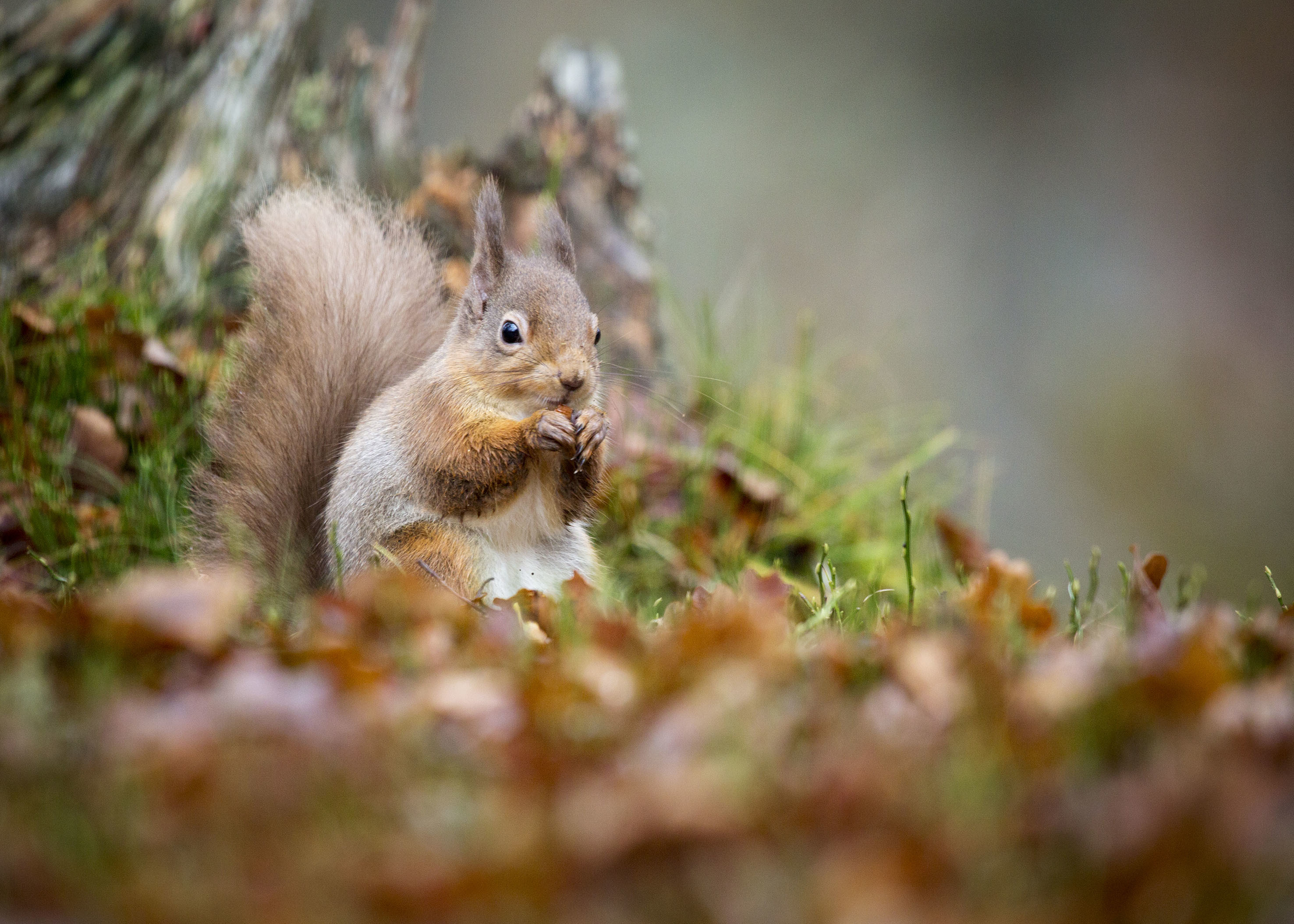 A sharp winter's night in the Cairngorms National Park, and I am sitting in Kincraig Village Hall. It is bursting at the seams, the atmosphere electric.
People have travelled from afar to hear Scotland – A Rewilding Journey, the production from Scotland: The Big Picture (SBP) to accompany its flagship book. The awe-inspiring, thought-provoking presentations compiled by its expert team have ignited passionate fires advocating the benefit to all of a far wilder Scotland.
Sadly, our cultural memories are short. We are accustomed to the vast treeless expanses that epitomise "wild" Scotland. It wasn't always like this.
Scotland has lost 97% of its natural woodland and a frighteningly long list of creatures, both microscopic and mighty. Due to shifting baseline syndrome, some believe that our small and diverse country still has a healthy fauna and flora. But the 2016 State of Nature Report says the UK is one of the most nature-depleted countries in the world. We are also one of the economically richest.
Globally, in the past 50 years, 50% of species have declined dramatically or been lost. Without nature, we will never be rich, nor will we have clean air, water or the numerous other ecosystem services we take for granted.
SBP has a swiftly growing following. Little wonder; after listening to the intelligent and impassioned words of its director, nature photographer Peter Cairns, it is blatant that rewilding has benefits for all of us.
It's not simply about reinstating apex predators; it must not be seen as a threat. It is about the urgent need to repair collapsing ecosystems to allow nature to manage nature. If we do not act there will be no going back.
While restoring and expanding native woodland remains a core principle of rewilding, it encompasses all aspects of the natural world.
"Rewilding is not about recreating some random point in history or developing a natural world theme park. Neither is it about getting rid of people and replacing them with nature," Peter explains. "It is the large-scale restoration of naturally functioning ecosystems on land and at sea; allowing nature to do its own thing and establishing natural processes for the benefit of us all.
Rewilding highlights that predation, scavenging, decay and regeneration are all natural processes that drive every healthy living system on Earth. Monocultures cause a catastrophic loss of biodiversity."
People sometimes comment that we already have plenty of trees. Unfortunately, there is confusion with single-species forestry, fast-growing conifers and the wasteland following clear fell – a forestry practice in which most or all trees in an area are uniformly cut down. These forests provide no vegetation below the canopy and quickly become relatively worthless for wildlife.
The same cannot be said for native woodland.
So often we opt for short-term economic gain with a total disregard for its impact on the natural world. Our native woodlands are fragmented, isolating valuable populations. A prime example is the red squirrel that simply cannot travel across vast tracts of open land, and cannot expand its range – this marooned population is then at risk of shrinking and dying. Rewilding supports the need to reinstate wildlife corridors.
"Arguments that restoring Scotland's natural capital is either impossible or implies reductions in rural employment both fail on the evidence," Peter asserts.
Kickstarting natural processes and therefore rural economies would be the most prudent of investments. In the same climate and in the same geologies, Norway has proved it's not only possible but also hugely beneficial.
When nature is working fully, it follows a beautiful closed-loop cycle of life. Every animal has a part to play. The beaver, for example, has more far-reaching impacts than other species in the ecosystem. This supremely-skilled water mechanic creates ponds and wetlands enabling hundreds of other species to flourish. Beaver dams slow the flow of rivers, helping migrating fish and reducing flooding. When a beaver returns to a wetland, a host of aquatic insect life returns too. Fish are less likely to lose their spawning grounds, and trees benefit from the beaver's coppicing.
Other countries in Europe have begun to tackle the problems linked to disfunctional ecosystems and recognise the need for apex predators.
In Europe, the return of wolves, lynx and bears have proved highly successful with people coexisting in harmony with them while reaping the benefits of ecotourism.
"What are we going to do in Scotland to take our rightful place in this progressive, wilder Europe? It's not true that we can't restore our missing species. It's that we are currently unwilling to live alongside apex predators." But favouring one species is not part of the rewilding ethos; in a properly functioning ecosystem, a balance will be struck.
Unless we move quickly to reinstate Scotland's damaged ecosystems, stop persecution of our wildlife, the dwindling biodiversity of our oceans, de-wilding of our seas, and pollution, then we have no hope.
"We must consider the wider opportunities surrounding habitat restoration, and embrace change. If we do, there will be a home for more wildlife, and in turn far greater opportunities for people," Peter adds.
American wildlife biologist Doug Chadwick says: "The essence of nature is wholeness…Trying to save it piece by piece doesn't make much sense even if we had all the time in the world, and we most certainly do not."
It's now time for action.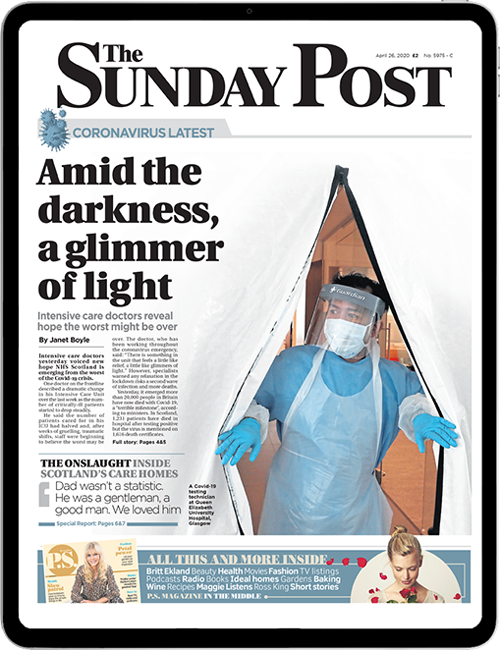 Enjoy the convenience of having The Sunday Post delivered as a digital ePaper straight to your smartphone, tablet or computer.
Subscribe for only £5.49 a month and enjoy all the benefits of the printed paper as a digital replica.
Subscribe