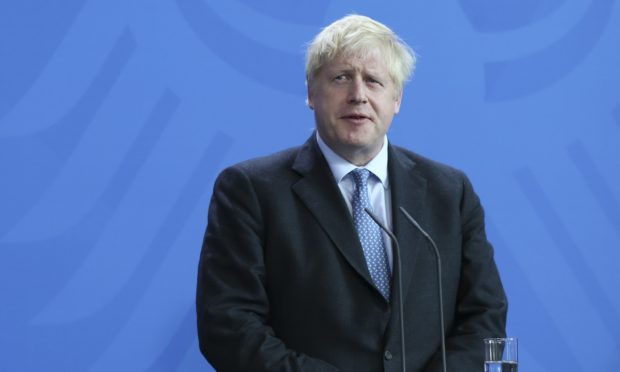 A legal bid to challenge the suspension of parliament has succeeded at the highest appeal court in Edinburgh.
A group of around 70 parliamentarians had appealed against a ruling by a judge at the court that Boris Johnson's prorogation of Parliament is lawful.
Judge Lord Doherty originally dismissed a challenge against the suspension – which went ahead in the early hours of Tuesday – at the Court of Session last Wednesday, saying it is for politicians and not the courts to decide.
We believe that the effect of the decision is that Parliament is no longer prorogued.

— Jo Maugham QC (@JolyonMaugham) September 11, 2019
But three judges of the Inner House, the supreme civil court in Scotland, disagreed with Lord Doherty's ruling.
Scotland's most senior judge, Lord Carloway, along with Lord Drummond Young and Lord Brodie found Mr Johnson's decision was "unlawful".
A summary of their findings said that they unanimously believed that Mr Johnson's decision to suspend was motivated by the "improper purpose of stymying Parliament".
They added that, as a result, the prorogation "is thus null and of no effect."
The full court judgment will be released on Friday.
The UK Government plans to appeal against the latest ruling to the Supreme Court.
All 3 judges in Scotland's Highest court of appeal rule #Prorogation #unlawful! #Cherrycase succeeds

— Joanna Cherry QC MP (@joannaccherry) September 11, 2019
As one of the Petitioners to this case, this is such an important ruling – although how awful that it's had to come to this. #CherryCase #PeoplesParliament https://t.co/PryVMLlh6Z

— Luciana Berger (@lucianaberger) September 11, 2019
SNP MP Joanna Cherry QC, who was among the cross-party group of politicians that brought the action, tweeted: "All 3 judges in Scotland's Highest court of appeal rule #Prorogation #unlawful! #Cherrycase succeeds.
"Huge thanks to all our supporters & our fantastic legal team who have achieved the historic ruling that #prorogation is #unlawful #Cherrycase #Brexit."
A Downing Street spokesperson said: "We are disappointed by today's decision, and will appeal to the UK Supreme Court.
"The UK Government needs to bring forward a strong domestic legislative agenda. Proroguing Parliament is the legal and necessary way of delivering this."
MPs are scheduled to return to Parliament on October 14 for a Queen's Speech.
But following today's ruling, some have called for Parliament to be immediately recalled.
---
The summary of the judgment can be read here.