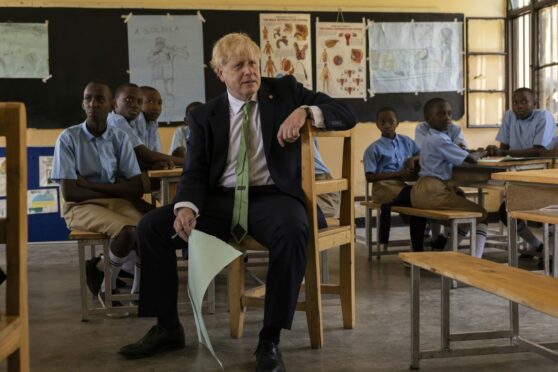 Boris Johnson yesterday defended his Rwanda deportations plan as a "humane policy".
Attending a conference in the central African country, the prime minister said it was aimed at "breaking the business model of those who criminally abuse and cheat people crossing the Channel in unseaworthy vessels."
He said that so far no UK or international court has ruled the policy unlawful and promised to continue attempts to send asylum seekers to Rwanda while their applications were processed.
Yesterday it emerged more than 12,000 people have reached the UK so far this year by crossing the Channel in small boats. According to official figures, 231 people were intercepted in five boats crossing on Friday, bringing the total of people reaching the country for the year to 12,159.
He spoke as he came under increasing pressure over his leadership after the Tories lost by-elections in Wakefield and former stronghold Tiverton & Honiton.
Hours later, Oliver Dowden resigned as Tory party co-chairman, saying he was "distressed and disappointed by recent events" and that "someone must take responsibility".
Fatuous, vacuous and dangerous: Advocates condemn Johnson's criticism of lawyers
Two Tory MPs who have been critical of Johnson say they may stand for election to the committee which runs the party's leadership elections. Andrew Bridgen and Steve Baker, both said they would like to stand for election to the influential executive body of the 1922 Committee of backbench MPs.
Bridgen has said he would be in favour of changing the committee's rules to allow a new challenge to Johnson earlier than the current limit of not less than 12 months after the previous challenge.
Speaking from the British High Commissioner's residence in Kigali, Johnson said the endless churn of allegations against him was "driving people nuts."
He said: "I love my colleagues and of course I would urge them respectfully: golden rule of politics, the more we focus on Westminster politics the more irritating it is to voters."
He told journalists in Kigali that it is "reasonable" to suggest he might need to change to win back the voters' trust.
"But the answer is always to remember, it's not about me, it's about them," Johnson said.
"Because what's driving people nuts is this endless churn of stuff about things that I'm meant to have stuffed up or whatever about my colleagues, their views of me, my character, the leadership, Tory blah blah…"
Instead of partygate and other scandals, Johnson insisted the public want to hear about the cost of living and economic plans.
"That's the change that I think will be most welcome on the last few months," he said. "That's, I think, what people will see.
Foreign Secretary Liz Truss argued the dismal performance in Thursday's by-elections will not be the predictor of the next general election.
She said: "The reality is that incumbent governments often lose by-elections and often people want to send a message in a by-election to raise concerns with the government."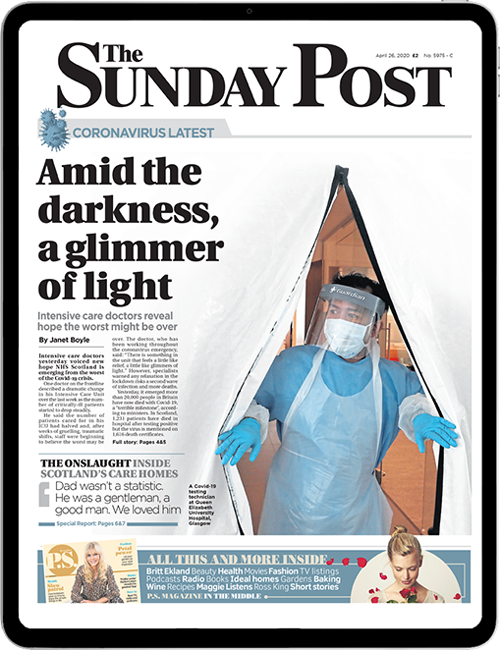 Enjoy the convenience of having The Sunday Post delivered as a digital ePaper straight to your smartphone, tablet or computer.
Subscribe for only £5.49 a month and enjoy all the benefits of the printed paper as a digital replica.
Subscribe