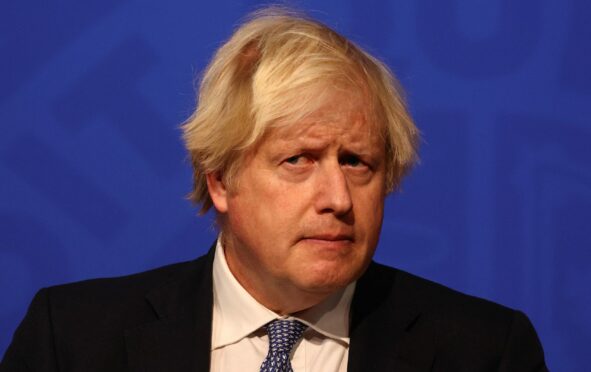 Boris Johnson's failure to stabilise his government is not only undermining the UK's response to the pandemic but is also risking the Union, Labour's shadow Scotland Secretary warned yesterday.
Ian Murray MP spoke out to condemn the rolling series of scandals and inquiries that have engulfed Downing Street as an opinion poll last night suggested most voters think the Prime Minister should now resign.
Johnson is under ­increasing pressure on numerous fronts, including investigations into ­lockdown- busting parties and the renovation of his Downing Street flat, a potential rebellion among Tory backbenchers over new Plan B Covid measures and a knife-edge by-election on Thursday that some backbenchers believe could be the trigger for a leadership challenge.
Today marks the second anniversary of his landslide victory at Westminster, but last night a poll for the Observer showed Labour surging to a nine-point lead over the Tories and suggests 57% of voters think Johnson should now resign. The revelations of Christmas parties in Downing Street last year are, according to the poll, the most shocking scandal to hit his government so far.
Murray said: "The past week has confirmed Johnson is completely unfit for office. He is an unrepentant liar leading an incompetent, dishonest and cruel government. Internal investigations aren't going to cut it, and you have to wonder how long Tory MPs are going to put up with this charlatan leading their party.
"But the damage he's ­causing goes far beyond the Tory Party – he is undermining our Covid response across the UK and he's also putting the Union at risk as he so often does. Johnson is a better recruiting sergeant for the SNP than Nicola Sturgeon ever could be. What's clear from the past week is that we need a Labour government across the entire UK, bringing back decency, honesty and leadership to our politics."
Johnson has faced weeks of controversy over allegations of rule-­breaking Christmas festivities in Downing Street last year. On Wednesday his adviser, Allegra Stratton, resigned after a leaked video showed her joking about a party on December 18 during a rehearsal for a news conference.
It was later claimed Jack Doyle, No 10's ­communications director, made a speech and handed out awards at the party. Johnson has repeatedly insisted that there was no party and that no Covid rules were broken.
But his former chief adviser, Dominic Cummings, has warned there are "lots" of photos of parties in Downing Street during Covid lockdown restrictions that will "inevitably get out".
Cummings, who left No 10 last year, also claimed that Johnson knew about an alleged party on December 18 but did not attend. Yesterday it was revealed about two dozen Treasury staff had office drinks on November 25 last year while the country was in lockdown.
An investigation into the December 18 event and two other parties, one in Downing Street on November 27 and the other at the education department on December 10, is being carried out by Cabinet Secretary Simon Case.
However, he will not look at reports of social gatherings in Downing Street on November 13 or a party at Conservative Party headquarters on December 14, over which four members of staff have been disciplined.
Bereft daughter on UK Government: I'm disgusted. They are liars and cheats
Johnson also faces fresh questions over how a lavish refurbishment of his Downing Street flat was paid for. The Conservative Party was fined £17,800 by the Electoral Commission for "failing to accurately report a donation" that paid for the refurbishment.
Labour has said new ­information revealed by the commission suggests Johnson lied to his own standards adviser about how the work was funded. The Prime Minister is also facing a rebellion among Tory backbenchers over new Plan B coronavirus restrictions.
A number of Tory MPs have said they will not vote for the proposals to introduce Covid passports for large venues and guidance for the public to work from home when the measures are debated on Tuesday.
Johnson also faces the threat of the Tories being likely to lose a by-election on Thursday. The vote was sparked by the resignation by Tory MP Owen Paterson following a lobbying scandal.
The Lib Dems are ­favourites to win the North Shropshire seat, traditionally an ultra-safe Conservative seat, and defeat for the Tories could be a potential tipping point for a challenge to Johnson's leadership.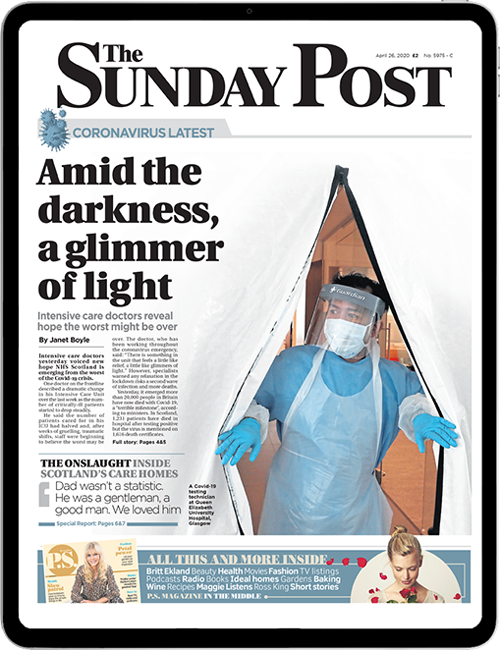 Enjoy the convenience of having The Sunday Post delivered as a digital ePaper straight to your smartphone, tablet or computer.
Subscribe for only £5.49 a month and enjoy all the benefits of the printed paper as a digital replica.
Subscribe