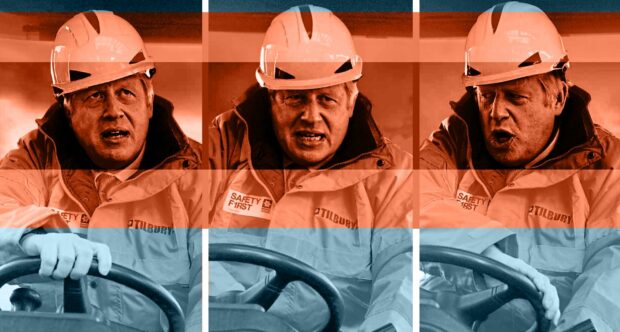 For many grassroots Tories, he has possessed the Midas touch, the ability to career through political troubles that would crush most mortals to emerge triumphant on election day.
However, Boris Johnson's ability to turn the base metal of scandal and controversy into gold in the nation's ­ polling booths is being tested like never before.
And, with council ­elections looming in May, many Conservative supporters are, for the first time, asking if the Prime Minister is now more of an electorial liability than an asset. It will be the first significant verdict on Boris Johnson's leadership in the wake of the Partygate scandal.
Way back in 2017, when Theresa May was facing Jeremy Corbyn in the Commons, the Conservatives had their best local election results in decades in Scotland, gaining 161 council seats to achieve a total of 276 and push Labour into third place.
As Johnson's popularity ­continues to plummet, the Met Police investigates lockdown parties at No. 10 and a growing number of his own MPs call for the Prime Minister to quit, many Tory councillors fear voters will seek a settling of their own on the ballot paper.
On May 5, voters in Scotland, Wales, Northern Ireland and England's towns and cities will go to the polls. Local elections are often a verdict on the standards of schools, roads and bin collections. This time national issues may well sway more votes than usual, according to polling expert Professor Sir John Curtice.
He said: "The local elections at the beginning of May will undoubtedly be the principal electoral test for Boris, if he manages to survive that long. The good news for the Tories from polling is there does seem to be a bottom to the black hole into which they have sunk. So far they have managed to keep themselves above 30%, even though the Partygate story has been running for weeks. The Tories took the hit in December, and it got only slightly worse in January.
"On the other hand, given the Metropolitan Police's penchant for good political timing, we may discover on the morning of May 4 that 30 people have been fined for breaching lockdown restrictions and Boris is asked at Prime Minister's Questions that day, 'Are you one of them?'.
"If Partygate doesn't get any worse for the Tories, and Boris is still in No. 10, they may even be able to recover slightly from the position they're in. But the difficulty for the Tories is a very large section of the British electorate is saying, 'We don't believe you'. Half of the people who voted Tory in the General Election in 2019 are still with them. They will accept the argument that the government managed to deliver Brexit and the successful rollout of vaccines. But Boris Johnson has never been a particularly popular prime minister. He only ever appealed to the half of the country that voted Leave.
"The problem he has now is the half of the country that thought he was useless now think he is even more useless, while a significant proportion of the people who voted Tory have lost faith in him.
"It is a different problem from the one that faced John Major, Gordon Brown and Theresa May. Their ­problem at the end of the day was political. It wasn't to do with them. Boris's problem is him. A ­significant section of the ­public just don't believe him."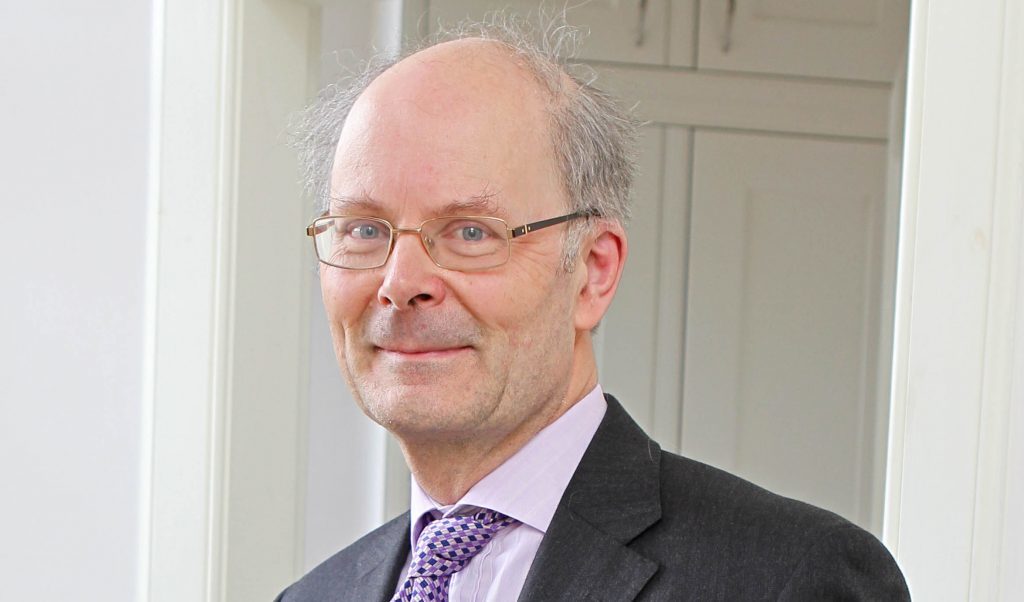 Curtice also believes a bad result for the Tories in the council elections could impact on the Scottish independence debate. "The political strength of the Unionist side is at risk of seeming to be weakened, and the SNP have the prospect of putting in their best performance in council elections."
The 2017 Scottish council elections saw the introduction of the Single Transferable Vote electoral system and no political party taking complete control of any council. The Tories won 25.3% of first preference votes, behind the SNP on 32.3% but ahead of Labour on 20.2%. Gaining 161 ­council seats to achieve a total of 276, the Tories currently power-share or govern as a minority in seven of Scotland's 32 councils.
Argyll and Bute Council deputy leader Gary Mulvaney welcomed Boris Johnson's Tory leadership win in 2019, but is now calling for him to resign. But he does not believe Partygate will have an impact on the local elections.
He said: "I think people know what they are voting for come local government elections. People can actually draw that distinction as to who they want to best represent them in their local authority and to be responsible for the services that local authorities deliver.
"People can separate the two issues. I think the issue at Westminster is pretty clear. My own view is the prime minister should stand down. Irrespective of how you look at the issue, it has happened on his watch, in his office, in his home, and really there are no excuses. If you run an organisation, then you need to take responsibility for what happens within your organisation. If you run a government department, as No. 10 is, then you need to take responsibility.
"I've been a supporter of Boris, but to me it's indefensible when so people have had follow the rules and do things they wouldn't have ordinarily wanted to do."
Scottish Borders ­councillor Shona Haslam, who stood down as council leader in November after four years, also said Johnson should resign. She said: "I fully support Douglas Ross in the comments he has made. Any clear breach of lockdown rules by the Prime Minister is a ­matter of principle and as such he should stand down."
But, she said: "I don't think we should prejudge the ability of the electorate to differentiate between local and national issues. Local elections are, and always should be, about local issues. People want their roads fixed, their bins emptied, their vulnerable cared for and their kids educated. Of course, this year a big issue is going to be the cut in local government budgets and the ability to deliver those cuts. Will Partygate affect the outcome? Who knows. But I think the electorate can see through the nonsense and vote on the issues of most concern to them locally."
Aberdeenshire Council leader Andy Kille reserved judgment on Johnson. The retired police inspector said: "After 30 years of policing, I believe a person is innocent until proven guilty. I have no comment to make on it until we get the full version of the Sue Gray report and the result of any police investigation."
He said he was "optimistic" about the Tories' chances in May despite the fallout from Partygate. He said: "Polling would indicate it has had an impact on support. My own belief is that difference will be less marked in Scotland."
Angus Council provost Ronnie Proctor declined to comment on whether Johnson should stand down and insisted Partygate would have little impact on the Tories' support in May. He said: "We wear a label but our business is to deal with local issues, and people are more concerned with that than what's going on in London. We've been successful in Angus – we're the top recycling council in Scotland, we have quite low housing rents and council tax. These are the things people focus on more."
Local issues for local voters? Well, maybe not this time
Of course, local elections should be about local issues, about who voters trust to run services from refuse and recycling to potholes and street lights.
However, polling expert Sir John Curtice believes local elections are also a referendum on government and, perhaps worryingly for Boris Johnson, a prime minister mired in seemingly never-ending scandals over trust, Curtice says they are also, to a large extent, a poll on political personalities.
Curtice, professor of politics at Strathclyde University, said: "There will be people who vote on the local issues, but nine times out of 10 it is a reflection of the popularity of the parties. That's been true of local elections since the 1960s.
"There will be individual Tory candidates who buck the trend, but there will be other wards where people will say, 'That Tory candidate is flipping useless'."
However, Andy Maciver, director of Message Matters and former head of communications for the Scottish Conservatives, said local concerns were the driving force behind these types of elections and it was these issues that would play a major role in voting intentions in May.
And, while he believes Partygate will be a problem if Johnson is still prime minister, he is doubtful the impact on Tory votes will be as crippling as many in the party fear.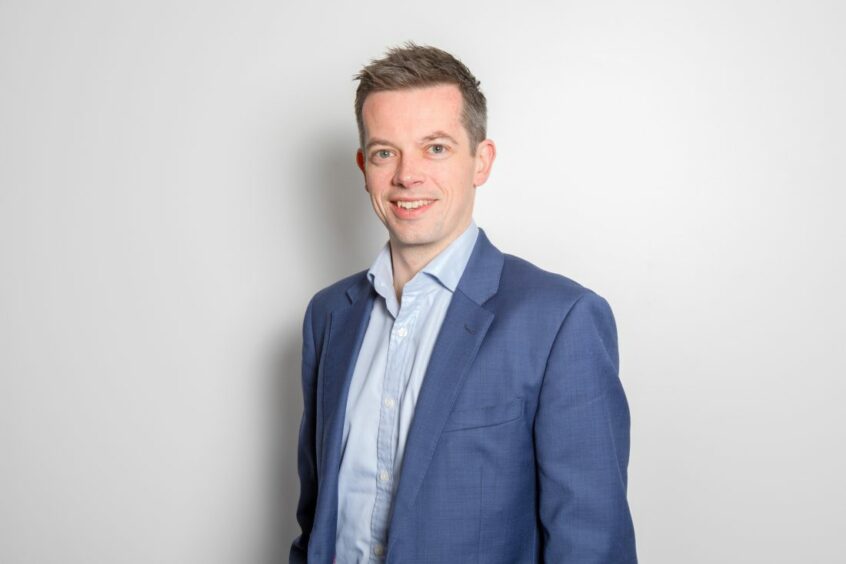 He said: "Local election voting patterns are quite unpredictable. As the name suggests, they are more influenced by local issues than national ones.
"Nonetheless, inevitably Partygate is going to have some impact. But I'm not convinced it'll be as catastrophic for the Tory party in Scotland as everyone presumes.
"The only thing you can be certain about is that it's not going to help them. No-one is going to be sitting down and saying, 'I didn't vote Tory last time, but I think Boris is really getting a hard time, so I've decided I'm going to vote Tory in the council election.'
"Whereas some people who did vote Tory last time will say, 'I'm not doing that on the strength of what is happening in Downing Street.' It's only going to go in one direction."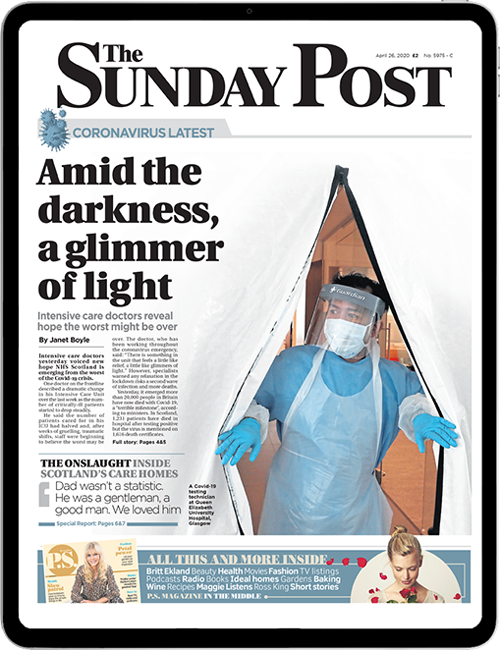 Enjoy the convenience of having The Sunday Post delivered as a digital ePaper straight to your smartphone, tablet or computer.
Subscribe for only £5.49 a month and enjoy all the benefits of the printed paper as a digital replica.
Subscribe