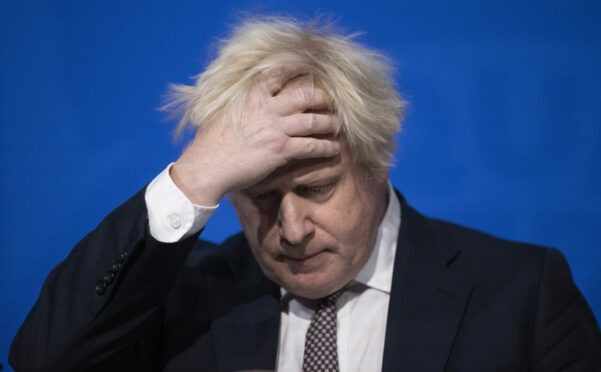 Prime Minister Boris Johnson has admitted to attending a party at Downing Street during the first lockdown in May 2020.
Speaking at PMQs, he offered a "heartfelt apology" but said he believed it was a work event and that he was in attendance for 25 minutes.
While Johnson said No 10 is waiting for the results of an inquiry into numerous alleged parties during the pandemic, Labour leader Keir Starmer said the prime minister should "do the decent thing and resign."
Anger had been mounting after witnesses said both the PM and his wife were among about 30 people at the event in May 2020.
On Monday, ITV published a leaked email from Mr Johnson's principal private secretary, Martin Reynolds, inviting staff to "socially distanced drinks in the No 10 garden" on 20 May 2020.
The invitation encouraged people to "bring your own booze" and "make the most of the lovely weather".
At the time, lockdown rules in England banned large outdoor gatherings and police were fining members of the public for breaking the rules.
People could be fined £100 for the first offence which could then double for each further offence up to a maximum of £3,200.
The government guidance stated that you could only meet one person from a different household outdoors and you had to follow social distancing guidelines.
Workers were told to "reduce the number of people you spend time with in a work setting".
Sue Gray: the former publican leading the probe into No 10 rule-breaking claims
People could not leave their homes – or be outside the place they live – without a reasonable excuse, which included work (where you couldn't work from home), exercise and getting things like food and medicine.
There are currently nine alleged Government and Conservative parties in 2020 under investigation by senior civil servant Susie Gray, spanning May 15 to December 18.
As well as the opposition, Johnson has faced backlash from members of his own party for his actions.
Backbencher Nigel Mills told BBC Newsnight: "If the prime minister knowingly attended a party, I can't see how he can survive."
On Tuesday, Scottish Conservative leader Douglas Ross said Mr Johnson must quit if he was found to have broken Covid rules.
Another Conservative MP, Christian Wakeford, tweeted: "How do you defend the indefensible? You can't! It's embarrassing and what's worse is it further erodes trust in politics when it's already low."
'Shameful and wrong': Former PM John Major on Boris Johnson's government
SNP Westminster leader Ian Blackford also urged Boris Johnson to "do the decent thing" and resign.
He said at PMQs: "The Prime Minister stands before us accused of betraying the nation's trust, of treating the public with contempt, of breaking the laws set by his own Government.
"A former member of Her Majesty's Armed Forces, Paul, wrote to me this morning. His father died without the love and support of his full family around them because they followed the regulations, Prime Minister.
"Paul said 'as an ex-soldier, I know how to follow the rules but the Prime Minister has never followed any rules.
Boris Johnson embroiled in cash for access row at elite club for Tory donors
"He does what he wants, and he gets away with it every time'. The Prime Minister can't get away with it again.
"Will the Prime Minister finally do the decent thing and resign or will his Tory MPs be forced to show him the door?"
Johnson replied: "I want to offer my condolences to his constituent who wrote to him and just to remind him of what I've said earlier, and with the greatest respect to him, I think that he should wait until the inquiry has concluded."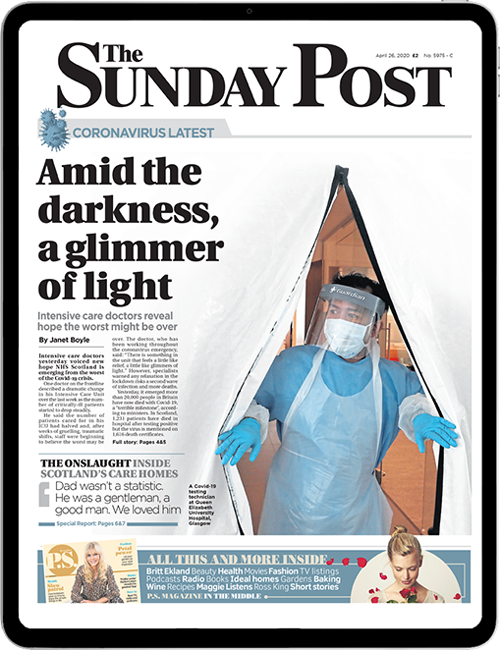 Enjoy the convenience of having The Sunday Post delivered as a digital ePaper straight to your smartphone, tablet or computer.
Subscribe for only £5.49 a month and enjoy all the benefits of the printed paper as a digital replica.
Subscribe