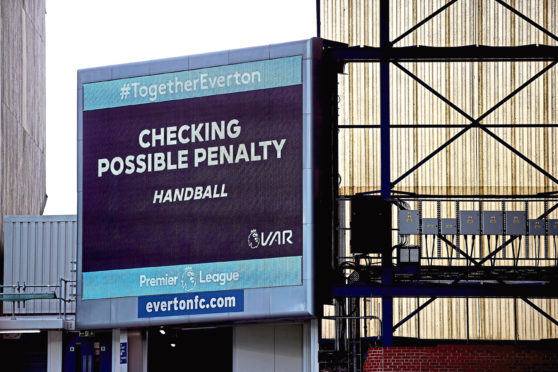 I've heard it all now!
They're proposing to introduce robot referees to rule on offside at the 2020 World Cup Finals.
Apparently the technology takes into account the size of a player's feet to make decisions.
I'd immediately kick this into touch.
We've just had another week of football where people end up talking more about the farce that is VAR than anything else.
There's lots to say about the way refereeing has become a shambles recently.
But my main problem – and I suspect most supporters will agree – is the way that joy is being slowly sucked out of the game by VAR.
I'm speaking as someone who remembers the pain caused by a controversial offside decision.
There was still a simmering anger at Ipswich Town when I arrived as an apprentice in the summer of 1975.
The man responsible for the furrowed brows was referee, Clive Thomas.
I was told he'd robbed us of the chance to have a big day out at Wembley.
The club had been taking on West Ham in an FA Cup semi-final replay at Stamford Bridge when he chalked off two goals.
One effort by Bryan Hamilton was ruled out for offside, despite the linesman not raising his flag.
Bobby Robson called for an FA inquiry, and supporters of a certain vintage still complain about it to this day.
As much as being on the wrong end of a dodgy call is always annoying, at least it was made by an official on the field.
You would get to know referees and, yes, some were better than others.
Managers would talk about them, and pinpoint the ones considered to be weak.
They were the ones that people felt could be put under pressure to give a free-kick.
That didn't always work in your favour, but I would go back to the judgment of referees and their linesmen in a shot.
The current set-up using VAR is diabolical.
We saw two ridiculous decisions within the last week, and it seems there's no common sense in football anymore.
West Ham had what appeared a good goal disallowed – after a four-minute delay.
When the same player, Tomas Soucek, had an effort that was allowed to stand, he didn't know if he should celebrate or not.
Then we had Spurs having a goal chalked off because there might have been a handball in the build-up.
It's a shambles.
One of the big problems is that officials are being encouraged to stop making big calls.
They're relying on the people reviewing the action at Stockley Park.
If we must have video technology, I'd like to see referees make much greater use of monitors at the side of the pitch.
They should have the confidence to say: "Let me use my judgment as an experienced referee".
One thing's for sure. They won't get any better at officiating by ducking the issue and letting someone else make decisions for them.
It seems they're sliding into a comfort zone because they know it won't be their shout.
I would add more of a human element to matches, not less.
When they introduced video reviews, it should have been an ex-referee, an ex-manager and an ex-player having a look.
Instead, we got one faceless official ruling on incidents that often decide matches.
My remedy to all of this is to have four linesmen and a referee – and scrap VAR.
I get the impression that most people in the game – coaches, managers and players – want rid of it.
As a former striker, I know all about the outpouring of emotion that comes from scoring a goal.
Now and again, you'd see the flag go up and realise it wasn't going to count.
But that happened instantaneously. You didn't have the long, painful delay we have now.
Fans are also sick of these robot referees.
I believe quite a number of them enjoyed the debate about decisions that followed a game.
Think what it will be like when supporters get back into the stadiums under normal conditions.
One of the great delights of football has been the celebration of a ball hitting the net.
People love jumping about, cheering and hugging their mates.
Now they're staring at a screen wondering if the effort counts.
It's not right.
VAR is a backward step for football, and it's time more people spoke out against it.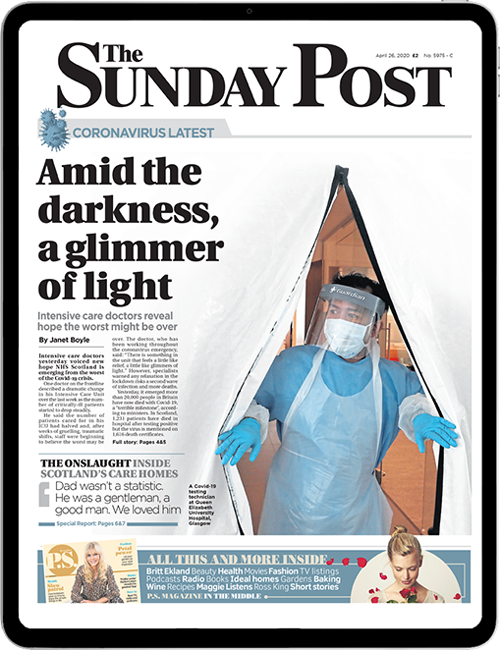 Enjoy the convenience of having The Sunday Post delivered as a digital ePaper straight to your smartphone, tablet or computer.
Subscribe for only £5.49 a month and enjoy all the benefits of the printed paper as a digital replica.
Subscribe