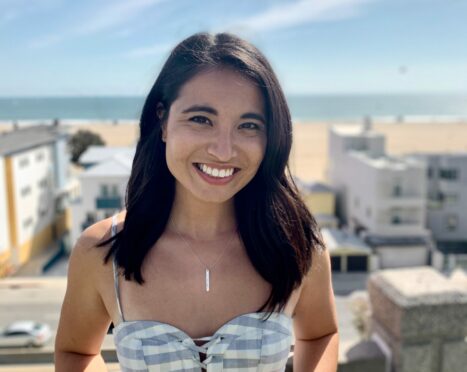 Several hours into her difficult first labour with her son in May 2021, the last thing Olivie Blake was thinking about was book sales. So when her husband told her that sales for her self-published novel Atlas Six had spiked for seemingly no reason, Blake barely took notice.
"Labour is obviously very boring for the man, so he was looking up my self-published sales, and he was like, 'did you know they had really sparked?' and I was said, 'no, I'm kind of busy!'" she laughed.
Unbeknownst to her, Blake's book Atlas Six had gone viral on Bookstagram, BookTok, and Book Twitter, all of which are corners of social media sites Instagram, TikTok and Twitter, where book lovers come together, form communities and recommend new books that they love. These corners are nowhere near niche, however, and rack up thousands if not millions of views each month.
Posts about Blake's Atlas Six have collectively racked up more than 20 million views on TikTok alone.
Only two months after giving birth, Blake was signing a contract with American publisher Tor to release a revised and reedited version of Atlas Six with illustrations, and then found herself at the heart of a bidding war for the book's television rights.
Amazon won out, and production company Brightstar also became attached to the project, which Blake will act as an executive producer on.
Brightstar are an increasingly prestigious production group in Hollywood, responsible for The Crown on Netflix, and movie The Power Of The Dog, which saw auteur Jane Campion take the Best Director gong at this year's Oscars.
With a new-born in tow, Blake remembers this period as a complete blur, "I didn't have a chance to see what I felt about anything, or to process anything that was happening.
Everybody asks, 'how did it feel?' and at the time it was like, 'this is just something I have to do before I put the baby down!'" said Blake.
While Blake had self-published six novels by the time Atlas Six went viral, she did have a literary agent already, and was sending manuscripts to publishing houses for consideration.
Her self-published books were ones she thought no publishing house would be interested in, and so she put them out on to the internet where she knew they would find an audience who would enjoy them.
"I had started writing fan fiction a few years ago to fill my time, and fan fiction is the type of thing that no matter what, if you put it out there, people will read it.
"I wrote supernatural Jane Austen fan fiction, and fiction around Daphne Du Maurier's Rebecca – I jumped around a lot!
"And from that, I started building an online audience. So I started to self-publish some original non-fan fiction books, not to make money or anything, just because I had stories to tell and there was people out there who I knew wanted to read them."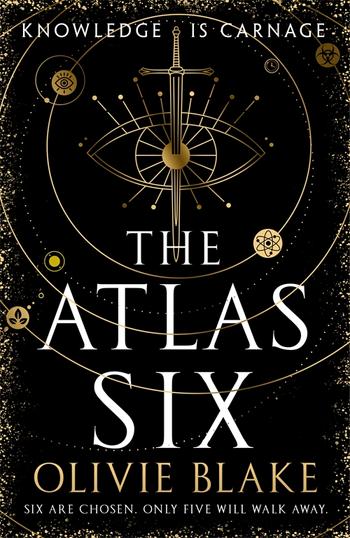 Passionate and mostly female fan communities have always existed online, springing up around much loved works of fiction like Harry Potter, Buffy the Vampire Slayer and Sherlock, with fans writing fictional stories about the characters and worlds that they know and love so well. Many of these fans have now become 'book influencers', recommending new and upcoming authors to an incredibly invested audience.
These communities act like market research groups for canny publishers, allowing them to see what type of stories and writers are most likely to resonate with modern readers.
Blake is pleased with this development, strongly believing that it is making the book publishing industry more democratic.
She said, "These communities leave the door open for a lot more marginalised voices.
"The demographics of the publishing industry reflects its tastes, while online communities like Booktok are all over the world, they really support small, indie publishing, and they were supportive of me as a woman of colour.
"They liked that I was telling queer stories without putting a label on it, and the stories that I tell are predominantly female.
"I always have a tendency to get like a little cerebral these moments, but they say that Shakespeare took his lexicon from the young women of the time. I feel that it has always been true, that young women really drive the arts. They take the content into their own hands, and I really hope that the trend continues for giving space to writers who might not have been given a chance by publishers before."
Anne Glennie, co-owner of small Scottish publishing house Cranachan Books, agrees with Blake. She said, "I think these online communities are giving everyone a voice.
"Traditionally publishers would have been seen as gatekeepers, so it is lovely that readers are able to make a decision and that writers can cultivate an audience for their writing before they ever get a book deal.
"I think probably the most exciting thing about it all is that almost this renewed interest in reading in general, which is lovely to see. I'm a former teacher, so I am very conscious that everyone has a device now that will play games, watch movies, and allow them to do essentially anything they like. To see reading being promoted and celebrated in this way online – it gives me a bit of hope that young people will continue to find and fall in love with reading way into the future."
Olivie Blake will appear at Edinburgh's Cymera Festival on April 14 and 15.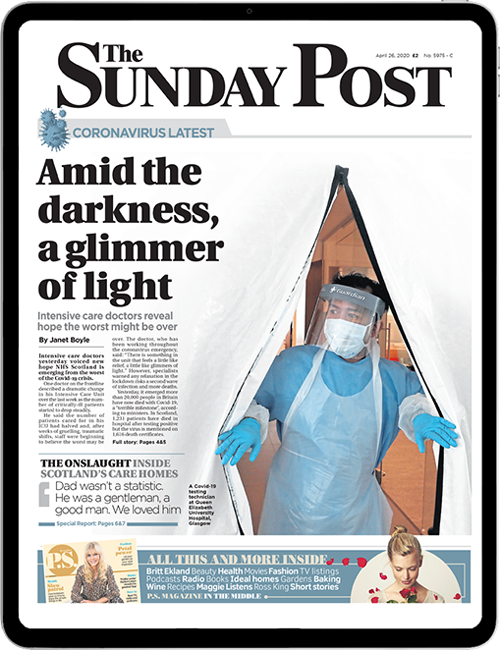 Enjoy the convenience of having The Sunday Post delivered as a digital ePaper straight to your smartphone, tablet or computer.
Subscribe for only £5.49 a month and enjoy all the benefits of the printed paper as a digital replica.
Subscribe