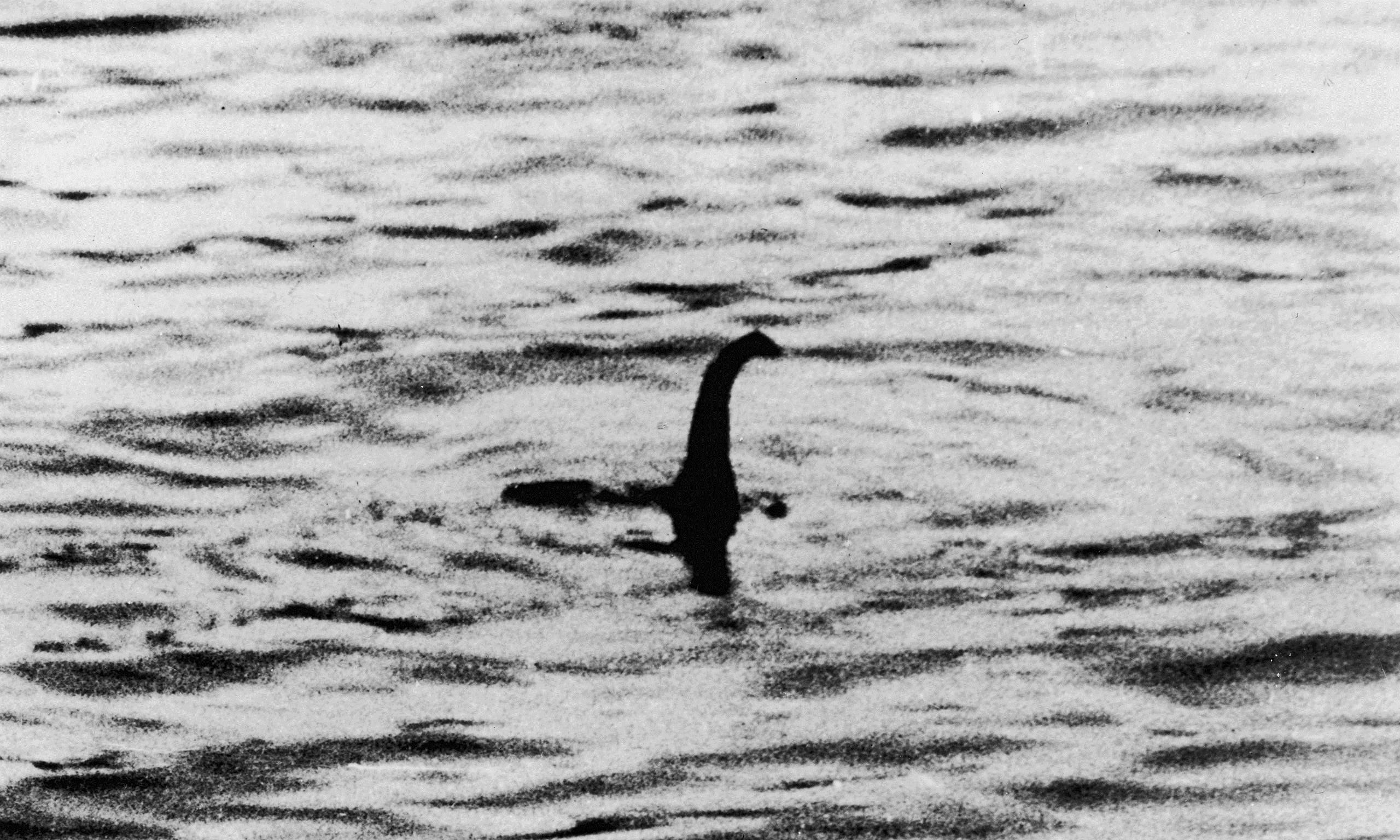 FOR years she has only given fleeting – and inconclusive – glimpses of herself.
Now would-be Nessie spotters could have something more tangible to look at, if a plan to buy a 205- million-year-old skeleton comes off.
A crowd-funding scheme is being set up to bid for the rare skeleton of a plesiosaur – the prehistoric creature which most closely resembles modern sightings of the Loch Ness Monster.
The plan to buy the skeleton – and put it on permanent display on the banks of Loch Ness – comes from Gary Campbell, the recorder and keeper of the Official Loch Ness Monster Sightings Register.
"It would be like returning Nessie home – because the most commonly held view of what she is, is a plesiosaur, or a descendant of a plesiosaur," he said.
"I am hoping to launch a crowdfunder to mount a bid and will be actively talking to interested parties about doing so and raising the funds.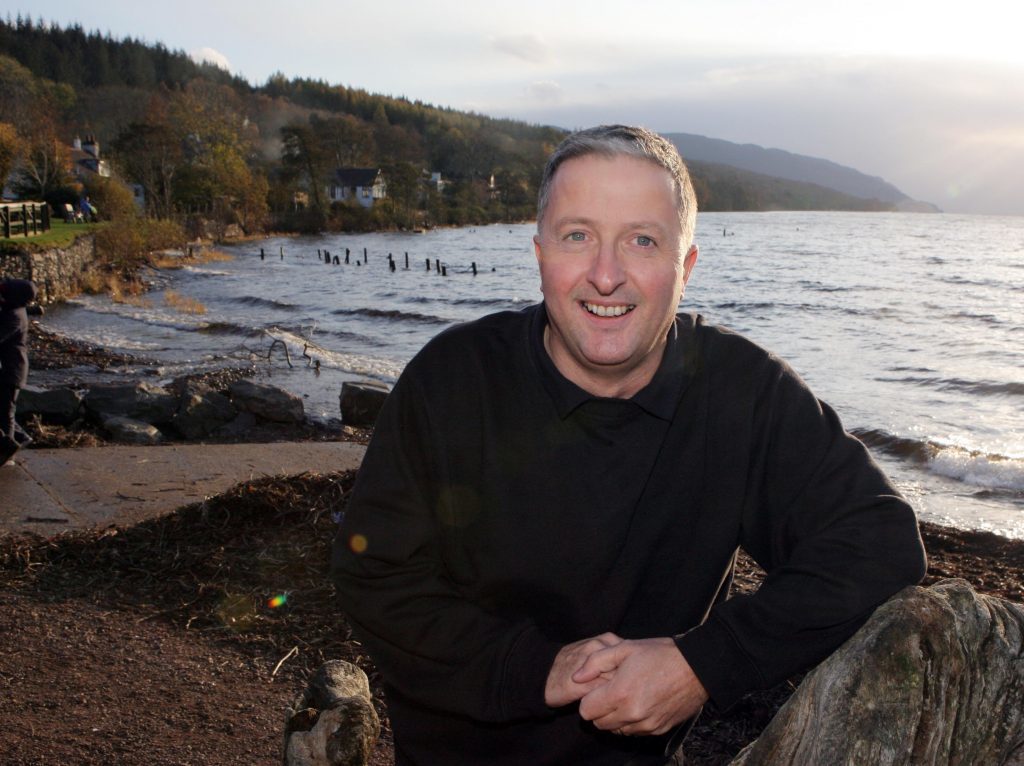 "A crowdfunder would also see the public actively involved in bringing Nessie home."
If the plan is successful, the skeleton would be displayed in a vandal-proof clear case at a point around the loch. "People would then be able to imagine Nessie on the water as they look through the glass," said Gary.
"It would have anti-theft measures, but who would want to steal a 10ft-long dinosaur?
"It would be an attraction, a public information point and a celebration of one of the world's great mysteries."
Dores, a lochside village popular with tourists where there has already been a Nessie sighting this year, would be the perfect location for the attraction, according to the Nessie enthusiast.
"It has been recognised that the Nessie we see today isn't some long-lost dinosaur but there's every possibility that she's descended from creatures like the one that's now for sale," said Gary. "In most people's minds, this is what the Loch Ness monster would look like and at around three metres long, again it fits with many of the sightings."

The plan has been welcomed by Adam Da Silva, owner of the Dores Inn, who offered to provide an exhibition site for free.
He said: "I am 100% behind this bid and setting up the crowdfunder. I am also prepared to offer the site for the skeleton. It would be a major attraction in reinforced glass.
"It would be perfect. We must bring Nessie home and there are few chances like this one to do so."
Earlier this year Adam commissioned a £20,000 statue of a plesiosaur. "It was to give people an idea of what Nessie looks like but this actual skeleton would be so much better," he said.
Opening bids have been set at £20,000 and Sussex-based Summers Place Auctions, the world's leading auctioneers of natural history, expect it to fetch up to £30,000 on November 21.
The skeleton was discovered in the Lower Lias Formation at Lyme Regis, Dorset.
The auctioneers say: "Fossil remains of these creatures have been found in various parts of the world, but the first to be discovered was found at Lyme Regis in the 1820s by the celebrated fossilist Mary Anning, a lady who kick-started the whole concept of fossil collecting.
"Although a number of specimens have been retrieved since the time of Mary Anning, these represent very rare finds and very few have been obtained in anything like a complete state.
"Those that have been assembled in three-dimensional condition are even rarer and there are unlikely to be more than two or three in the world.
"This particular example comes from Broad Ledge, a spot close to the centre of Lyme Regis, and was found some 30 years ago."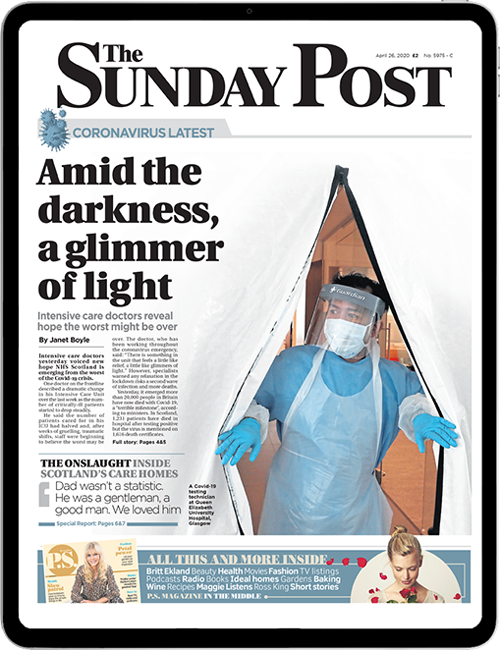 Enjoy the convenience of having The Sunday Post delivered as a digital ePaper straight to your smartphone, tablet or computer.
Subscribe for only £5.49 a month and enjoy all the benefits of the printed paper as a digital replica.
Subscribe