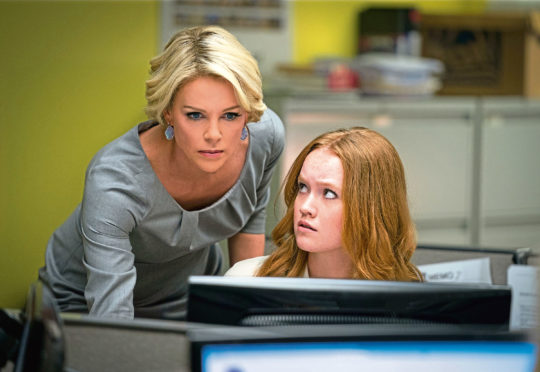 As topical films go, Bombshell looks like it is right up there.
The new movie tackles a subject that hit the headlines across the world over and over again last year, and will likely continue to do so in 2020.
It's all about what happens when rich and powerful men try to take advantage of women, but the women go public and turn to the law for help.
Bombshell is the story of Roger Ailes, friend of US presidents and the rich and famous, a man who was also president of Fox News and chairman of Fox Television Stations.
He died in 2017, but had been fired the previous summer when facing multiple sexual harassment cases with 23 different victims.
In a remarkable life, Ailes had been a media consultant for Richard Nixon, Ronald Reagan and George HW Bush, along with advising on the Donald Trump campaign of 2016.
But it all came tumbling down after several women at Fox News set out to expose him for sexual harassment, and the film was only completed after his death.
It features an all-star cast, with some great performances from actresses Charlize Theron, Nicole Kidman and Margot Robbie.
British star Malcolm McDowell plays Rupert Murdoch, while John Lithgow is Ailes himself.
The biographical drama, already out in the United States, has received good reviews, its trio of female leads getting plenty of praise, despite some criticism over inaccuracies.
Theron plays Megyn Kelly, who was a news anchor at Fox News for 13 years – when, in 2016, allegations against Ailes came to light, she was reported to have confirmed that she, too, had been subjected to such harassment by him.
Within days, Ailes had resigned and his lawyer denied the charge.
Kidman is Gretchen Carlson, a former Miss America whose second book was entitled Be Fierce: Stop Harassment And Take Your Power Back, which became a bestseller.
Shortly after her Fox News contract expired, she filed a lawsuit against Ailes, also claiming sexual harassment.
After this, dozens of woman came forward with similar claims, and in September of 2016, Carlson and 21st Century Fox settled the lawsuit for $20 million.
Robbie is Kayla Pospisil, who was not a famous face on US TV. In fact, she never existed, but is instead an amalgam of various other women who were involved in cases against Ailes.
"She is real to me, but in this particular case she is an amalgamation of a number of women's stories, and she's even more real because of that," says Robbie.
Given all this, it takes quite a strong man to portray someone so reviled by so many, but John Lithgow loves getting these kinds of roles these days.
"I'm getting older but better, too, and the roles are getting better," says the 74-year-old star of everything from Rise Of The Planet Of The Apes to Pet Sematary and Love Is Strange.
Kidman has spoken to her daughters about the subject, and says: "With this subject matter, it's so insidious that a lot of people don't realise how it's happening or that it's happening.
"Hopefully, these stories help to bring it out into the conversation."
---
Bombshell is in cinemas on Friday January 17.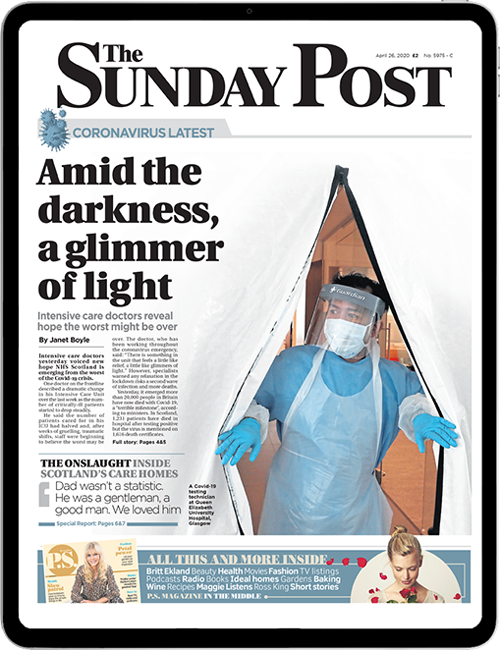 Enjoy the convenience of having The Sunday Post delivered as a digital ePaper straight to your smartphone, tablet or computer.
Subscribe for only £5.49 a month and enjoy all the benefits of the printed paper as a digital replica.
Subscribe