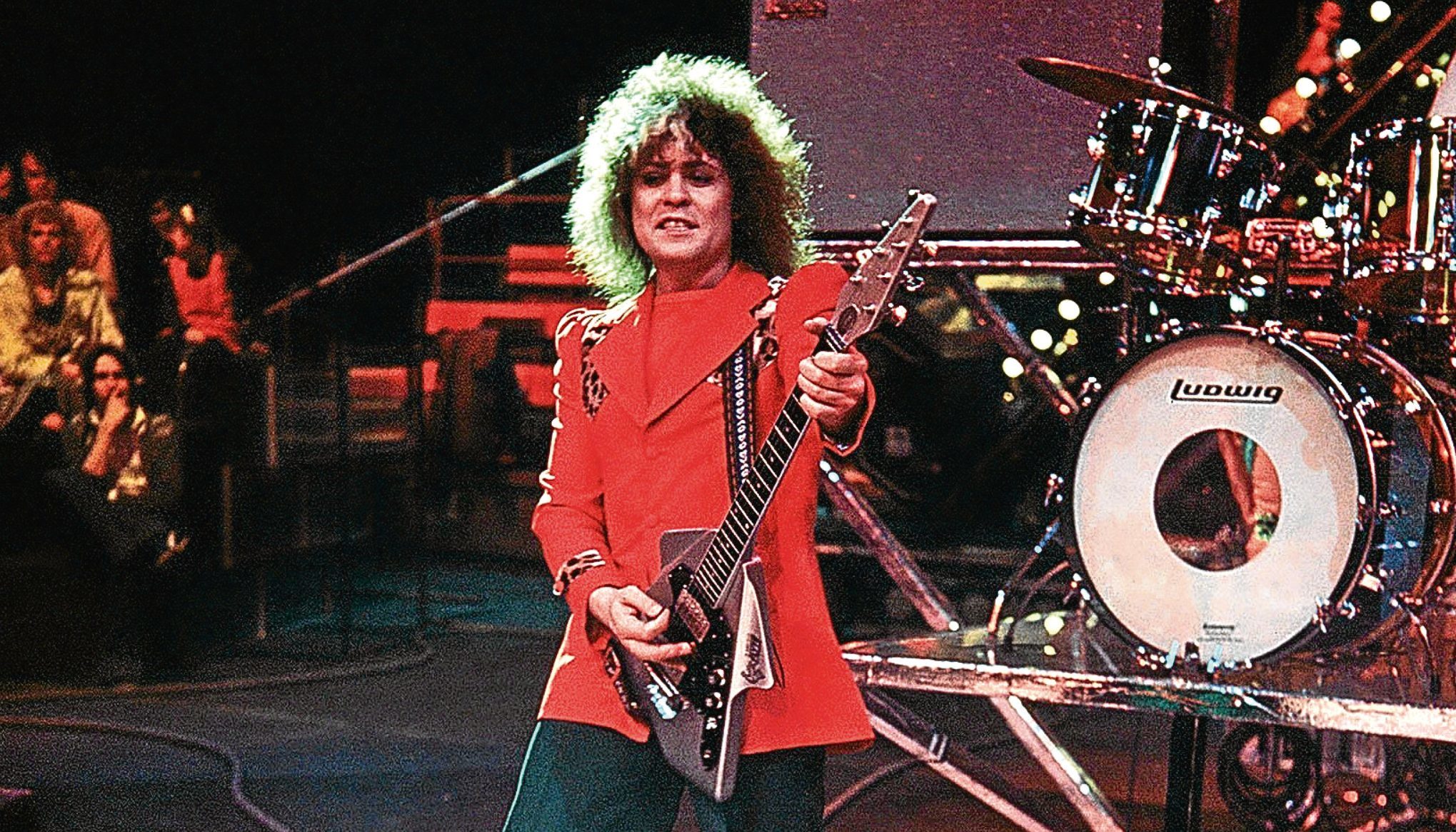 HE may have churned out one hit single after another, but to his faithful followers, Marc Bolan was much more than just a pop star.
Born Mark Feld at the end of September, 1947, he was dead before he'd reached 30, when his car crashed into a tree two weeks short of his birthday.
September 16, 1977, is a date none of his fans will forget, and many Marc devotees seem to get more attached to his legacy each year.
The ten best T Rex songs: Glam rock icon Bolan made his Marc on pop with long list of chart hits
A singer/songwriter and very able on guitars and keyboards, he'd have huge success with T Rex, in the Glam Rock era of the 70s.
He'd also enjoy a friendly, but fierce, rivalry with pal David Bowie, and like Bowie, he was something of a style icon, with his trademark curly locks and flashy bohemian gear much copied across the world.
The man who would be Bolan was born at Stoke Newington Common, Hackney, East London.
His mum was Phyllis Winifred, his dad Simeon, a lorry driver of Ashkenazi-Jewish-Russian-Polish extraction.
They later moved to Wimbledon at about the same time Marc was getting into Gene Vincent, Eddie Cochran, Chuck Berry and others.
It began a lifelong love of not just singing and sporting cool stage outfits, but of great guitar playing. Aged 12, he'd perform with his instrument in the playground.
He was also in a trio of kids desperate for success that included Helen Shapiro, aged 12.
Also a rebel, Marc would be kicked out of school for bad behaviour before he was 16, but by then, he was clearly destined for bigger things.
He joined a modelling agency and was seen looking trendy in catalogues and the like, along with cardboard cut-outs in stores.
His first proper manager tried to mould Marc as a new Cliff Richard.
None of it quite clicked, but it was all priceless preparation for the real superstardom to come.
In the end, rather than sharp suits, Marc opted for corduroy caps and bohemian gear, Bob Dylan style, and even recorded a version of Blowin' In The Wind.
Some have even claimed Bolan was a contraction of the words Bob and Dylan and, again like his mate Bowie, Bolan was a huge fan of the American folkie-turned-rocker.
In the mid-60s, Simon Napier-Bell was a big name in the British music industry, as a journalist and manager.
He was used to young wannabe stars knocking on his door, and Marc promptly did so, informing him he was destined for stardom.
After letting him in and listening to what he could do, Simon first thought he might get Marc into one of his top bands, The Yardbirds, but then opted to put him in with John's Children, who were crying out for a prolific songwriter.
Their single Desdemona was banned by the Beeb for its line "Lift up your skirt and fly", and he didn't stay with them long.
It's at this point that he began writing his vivid, fantasy-filled novels and songs, talked about wizards and all sorts of mythical things, and his next big outing, as Tyrannosaurus Rex with a few mates, really saw him take off.
It was very colourful, psychedelic and dreamy, with acoustic guitars and hippie hand percussion, and several albums and singles stormed the charts.
The late, great DJ John Peel would often mention Tyrannosaurus Rex, playing their material every chance he got.
They were getting a large cult following, but that was never going to be enough to satisfy Marc.
He married June Child, who'd worked in the industry and would go on to help raise his profile. He started buying loud electric guitars again, his band became the less- unwieldy T Rex, and suddenly that cult following was becoming a massive mainstream one.
In 1970, Ride A White Swan brought his first hit with them, recorded with the help of producer Tony Visconti, who would also be responsible for many landmark records by, you've guessed it, David Bowie.
Now fame was arriving, Marc took to his top hats, feather boas, glitter on his cheekbones, and he was one of Glam Rock's main poster boys.
Like Bowie, when his fans began wearing make-up, many a parent was shocked and outraged. Purple platform boots and orange hair probably didn't help.
T Rex would deliver one catchy song after another, such as Jeepster, Telegram Sam, Metal Guru, Children Of The Revolution, 20th Century Boy and more.
Even Bowie and the likes of Elton John saw some of their greatest records kept away from the top of the charts by his band.
Marc had become so big that he also starred in 1972 Ringo Starr rock movie Born to Boogie, with some scenes showing Marc and T Rex playing at John Lennon's mansion, Elton John on piano and Ringo on drums.
T Rex, incredibly, accounted for 6% of total British record sales at that time. This meant they shifted 100,000 records each day.
Sadly, however, Marc and his music didn't really manage to attract the huge worldwide audience that Bowie, Elton and Lennon mustered.
By the mid-70s, his star was waning.
His marriage ended after an affair with backing singer Gloria Jones, who gave birth to son Rolan Bolan in September, 1975.
Two years later, with punk rock in full swing, something of a comeback looked on the cards, with a new record and his own TV show, Marc.
One episode saw him playing alongside Bowie, and Marc's enthusiasm saw him stumble and fall out of camera shot!
Not long after, he was the passenger in a purple Mini being driven by Gloria, heading home after an enjoyable meal and drinks at Mortons in Berkeley Square.
It's thought she lost control, the car struck a steel post and they came to a halt against a sycamore tree. Neither had a seat belt on.
Marc died instantly, Gloria had a broken arm and jaw. It was only on the day of his funeral that they told her he had died.
Disgustingly, Marc's home was looted shortly after.
Bowie, Rod Stewart, Steve Harley and many others, famous and not, attended the funeral, featuring a swan-shaped floral tribute.
Ironically, they say Marc never learned to drive due to a fear it could lead to his dying prematurely.
Not even 30, he would surely have done much more had he only lived longer.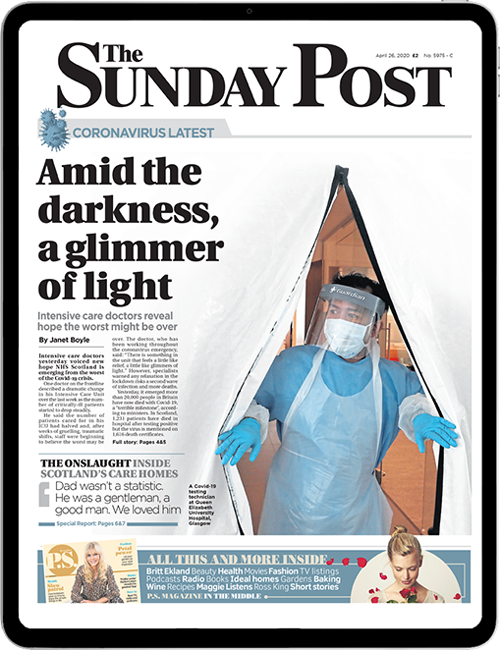 Enjoy the convenience of having The Sunday Post delivered as a digital ePaper straight to your smartphone, tablet or computer.
Subscribe for only £5.49 a month and enjoy all the benefits of the printed paper as a digital replica.
Subscribe