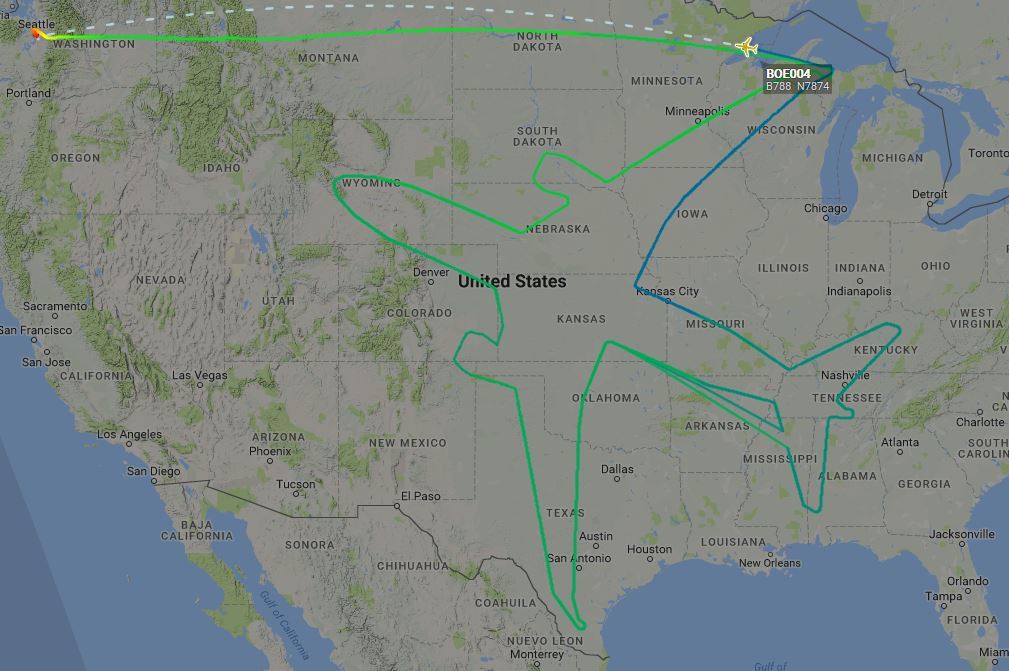 THE sky over the US has turned into a giant canvas for a pilot at the controls of a Boeing 787 Dreamliner.
Flight data shows that a jet set off from Seattle early this morning, with the crew carefully flying a path that forms the shape of the aircraft.
It took just under 15 hours to complete the pattern, which spanned most of the country.
It is thought to be part of an engine test exercise for aerospace company Boeing, who make the 214 passenger plane.
This #Dreamliner has been drawing a giant #Dreamliner for 13 hours now!

Live link:https://t.co/ltUSXWvJ2a pic.twitter.com/SWe4oaBbqi

— Flightradar24 (@flightradar24) August 3, 2017
You can track the flightpath here: https://www.flightradar24.com/BOE004/e54ad6b