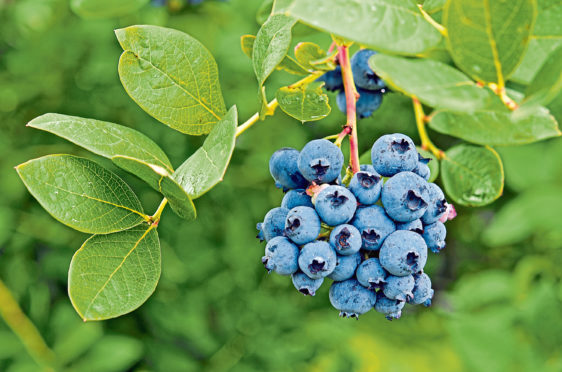 Blueberries are a popular choice for gardens of all sizes, thanks to their willingness to grow happily in containers or in the soil. They are tough plants but they can be damaged by frost, so it is a good idea to check them over now and to cut out any branches that are showing signs of dieback.
Remove these below the point where the branch has died and new shoots will appear from the lower nodes.
If you have a cold frame then sow some beetroot seeds in modules, ready for planting out early next month. These can go into the soil in clumps and, if you start harvesting some of them while they are still small, then those that remain will grow larger as the season goes on.
If any vegetable sowings have failed, then resow now and cover them with fleece, even under cover, to give them an extra layer of protection. Seed quality along with temperature and moisture levels can all affect germination and not everything will work and sometimes a later sowing, when light levels and temperatures have risen, can produce better results.
If your soil is very heavy, then sowing cabbage, cauliflowers and other brassicas in trays makes sense as it gives the roots a chance to develop and you may even want to move them into individual pots to allow them to mature a little before they go into the ground.
Just make sure that these, and anything else grown under cover, is hardened off properly before it gets turned out. This involves putting them outdoors during the day and bringing them back inside at night for up to 10 days to prevent them from being checked by the cold.
Some plants need a long growing season, so if you haven't already sown tomatoes and chillis then it is worth getting hold of some young plants to ensure an earlier crop. You don't get such a great choice of variety this way as you do when growing from seed, but these vigorous young plants will get away quickly while your seed-sown plants can catch up later.
And, while you are waiting for these to grow, sow some pea shoots, radishes and trays of salad leaves that will be ready to eat next month and will provide you with the delicious taste of spring.
---
What's in bloom
Flowering cherries are beginning to appear now in shades from pure white to dark pink. Amongst the most spectacular is Prunus Tai-haku, the Great White Cherry, which spreads its branches very wide.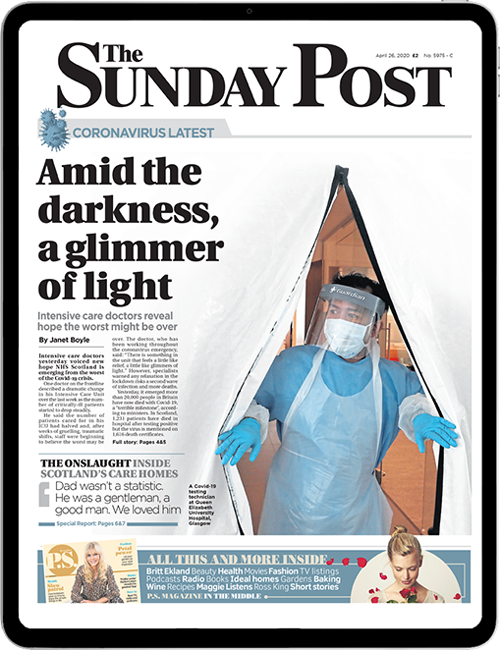 Enjoy the convenience of having The Sunday Post delivered as a digital ePaper straight to your smartphone, tablet or computer.
Subscribe for only £5.49 a month and enjoy all the benefits of the printed paper as a digital replica.
Subscribe