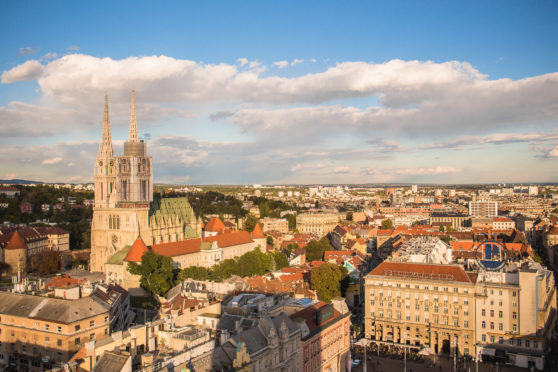 Before arriving in the city of Zagreb I have to confess my knowledge was restricted to knowing only that it was home to a football team regularly featuring in big European matches.
But it only took a couple of days to realise this cosmopolitan city, with 800,000 inhabitants, is really in the champions league of super places to explore.
I always love a city where it's easy to navigate and walk around – Zagreb certainly ticks the boxes. It's also one of those cities where a lot of the must-see locations are all pretty much cheek-by-jowl. And each of these stunning buildings and historical landmarks is a photo opportunity in the waiting.
It's known as a city of museums, with apparently more per square foot than in any other city in the world. Quite a claim…but it doesn't mean these are the only attractions. If you are a history buff, though, Zagreb will definitely suit.
The city straddles three distinctive sections. There's the Upper Town with the Presidential Palace, the twin-spired cathedral, the Croatian parliament complex and the iconic St Mark's Church with its amazingly colourful tiled roof dating to the 13th Century. Museums and galleries pepper the cobbled streets, many still lit by gas lamps.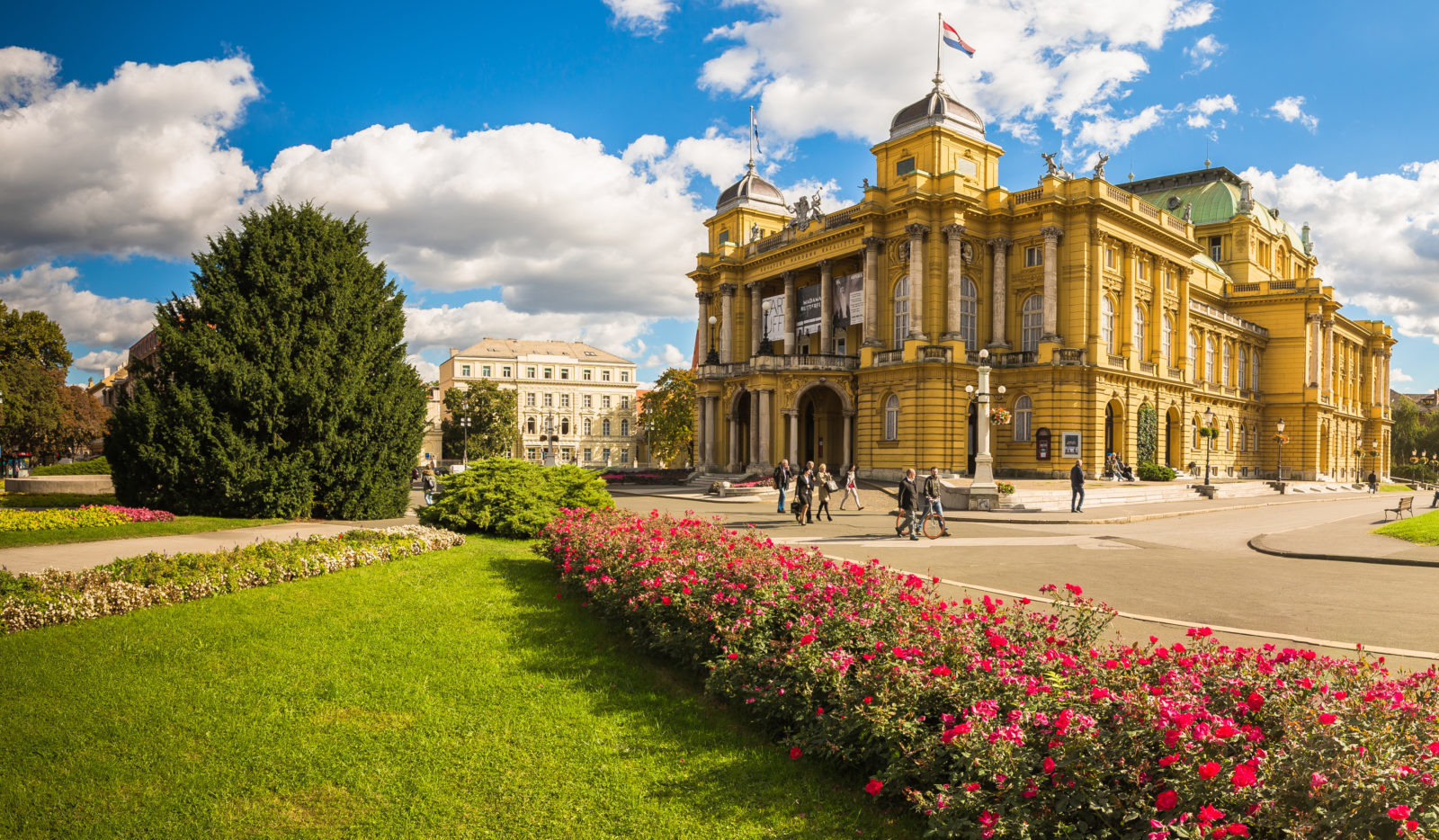 The Lower Town houses many of the shops, restaurants, cafes, theatres and parks. Locals love sitting in the street cafes – there are dozens – and watching the world go by. I happily followed their example and immersed myself in the visual treats.
The third section – New Zagreb – doesn't rank highly in tourist appeal, predominantly full of tower blocks where many locals live.
For me the Upper and Lower Towns were perfect haunts, day and night. I walked miles discovering big and small squares with architectural gems around many corners.
The main market is the Dolac, with stall holders selling everything from vegetables to handicrafts and T-shirts to confectionery. The Zagreb Eye's 16th-floor observation deck offers a bird's eye view of the city and rugged landscape beyond.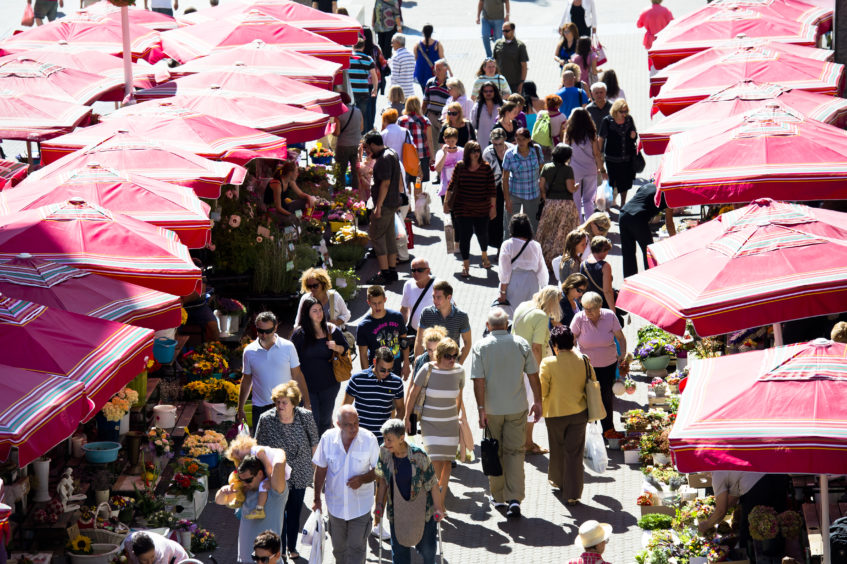 As well as an amazing array of museums, Zagreb houses one of the shortest funicular railways in the world – at just 66 metres long. Linking the Upper and Lower Towns, it was built in 1888 and is the city's oldest public transport system. Thanks to its design, longevity and technical properties, Zagreb has declared it a monument of culture.
On one of our evenings we took to the streets after dark with a guide for what was billed as a "Ghosts And Dragons" tour.
Our passionate, costumed guide certainly knew her stuff when it came to the city's history and folklore. She animatedly recounted one dark and mysterious story about Zagreb's past after another.
This two-hour expedition around the city at night was a real adventure, depicting a very different side to the city and delivered the perfect, potted history lesson.
We stayed in the Palace Hotel, which is barely a stone's throw away from the historic centre and it has its own great story. It was the first professional hotel in the city when it opened in 1907. It's a grand building that has been undergoing recent renovations to make it eco-friendlier.
The hotel building stands proudly on the site of the former Art Nouveau Schlessinger Palace, which was built in 1891.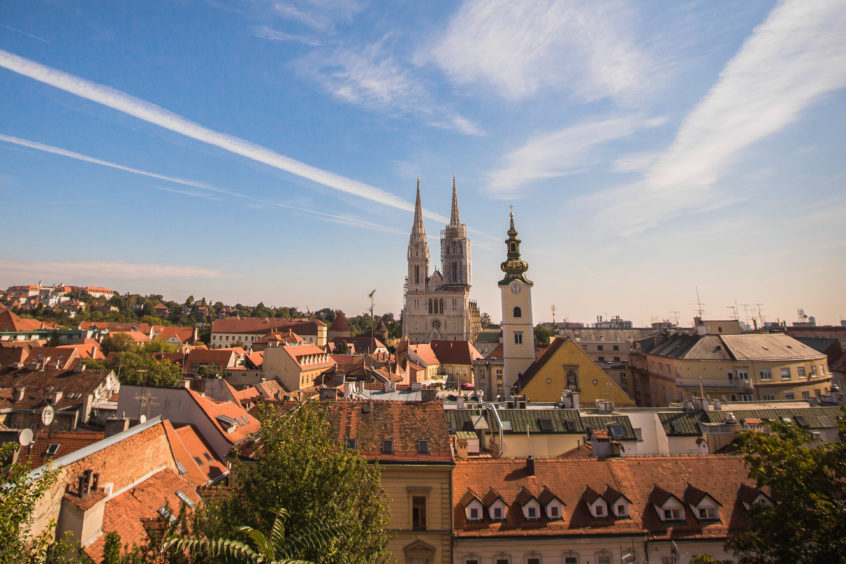 During recent transformations workers digging into the foundations uncovered a 40cm-long glass and copper time capsule. With text in both Croatian and German, it painted a vivid description of life in the late 19th Century, along with details about former emperor Franjo Josip I. The capsule also contained a blessing for all the future inhabitants of the building.
It was yet another lovely story to discover and nice to know I'd been officially "blessed" with my visit to Zagreb and my stay in the hotel.
Originating in the 1630s and worn by members of the military, the cravat is a Croatian symbol and the nation has declared October 18 as World Cravat Day. Red cravats or ties are worn – and are put on many of the heroes depicted in Zagreb's statues and monuments.
---
Factfile
Peter Samson flew to Zagreb with British Airways via London Heathrow. Prices from around £150 return. visit-croatia.co.uk.
Please check gov.uk/foreign-travel-advice for the latest information on UK Government quarantine restrictions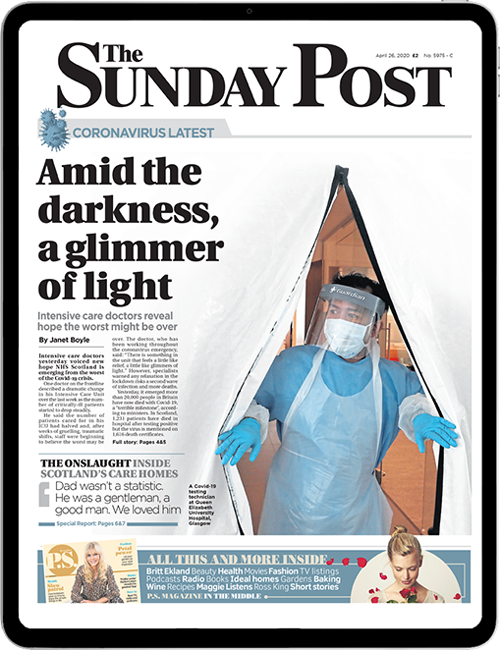 Enjoy the convenience of having The Sunday Post delivered as a digital ePaper straight to your smartphone, tablet or computer.
Subscribe for only £5.49 a month and enjoy all the benefits of the printed paper as a digital replica.
Subscribe