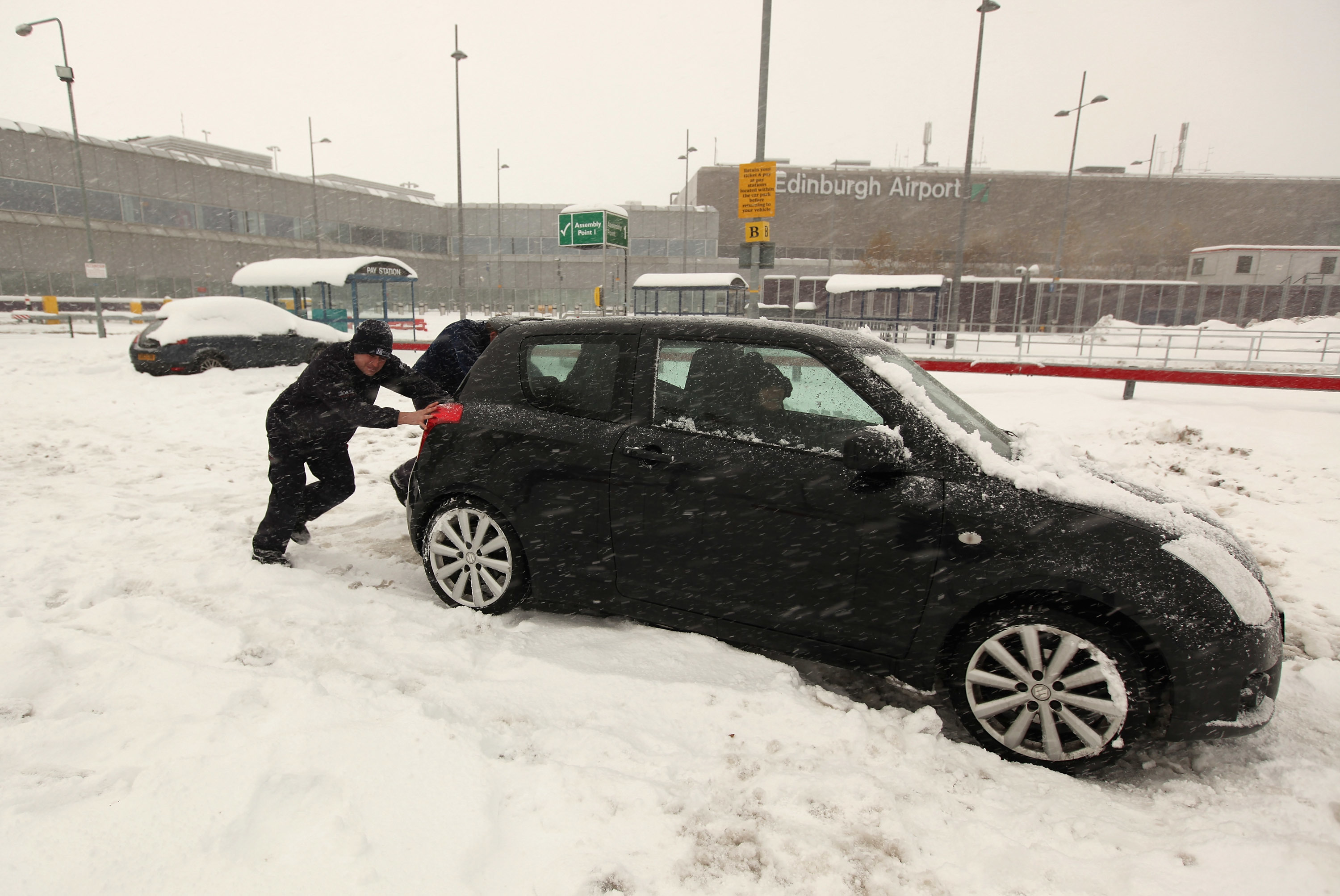 SCOTLAND'S long, cold winter could be set to get worse – with a rare North Pole phenomenon sparking weeks of snow and freezing temperatures.
Meteorologists are predicting Sudden Stratospheric Warming – an event that could rock the country by the end of February.
It could plunge Scotland into the sort of below freezing temperatures and snow we last saw in 2010 and 2013 – our coldest March for decades.
The rare weather phenomenon could last as long as two weeks, taking us into the record books with another bitter March.
Last night experts at the Met Office warned Scots to brace themselves for a freezing end to February.
Met Office forecaster Oli Claydon said: "This is a relatively rare weather phenomenon that happens a few times every decade.
"The last time was in 2013 and before that it was 2010.
"It could cause lots of clear, dry weather with night-time frosts.
"There are a number of global factors that affect our weather at this time of year and this is one of them.
"It blocks milder conditions from the west heading across the Atlantic.
"We could be heading for a prolonged period of cold weather due to Sudden Stratospheric Warming."
The phenomenon is caused by the polar vortex – a mass of cold air moving anti-clockwise 90,000 ft above the North Pole – splitting and pushing south.
When the vortex splits the temperature in the stratosphere rise.
The warming extends downwards into the atmosphere causing a blockage of the milder air that sweeps here from the west.
The last Sudden Stratospheric Warming event occurred five years ago, according to official data. It brought the coldest March for 51 years to Scotland, with snow and -12.5C lows as late as March 31 in Braemar, Aberdeenshire.
But it got worse in 2010 when a temperature of -16.1C was recorded in Altnaharra in the Scottish Highlands in November, again caused by SSW.
Forecaster Oli added: "It's not nailed-on but there is a strong chance we could experience Sudden Stratospheric Warming.
"It's one we are actively keeping an eye on."
The SSW warning is contained in the UK government official February to April forecast being briefed to the Cabinet Office, transport bosses, councils and emergency services, it's been claimed.
The February to April contingency outlook is reported to say: "The probability of Sudden Stratospheric Warming is higher-than-normal in February. These events disrupt the stratospheric polar vortex and, more often than not, bring cold weather to the UK."
Last month, we told how the cold winter so far had brought a plague of rats into our homes.
Temperatures saw rodents fleeing the cold to sneak indoors.
Pest control experts have reported increasing numbers of homeowners and restaurants calling about infestations, we discovered