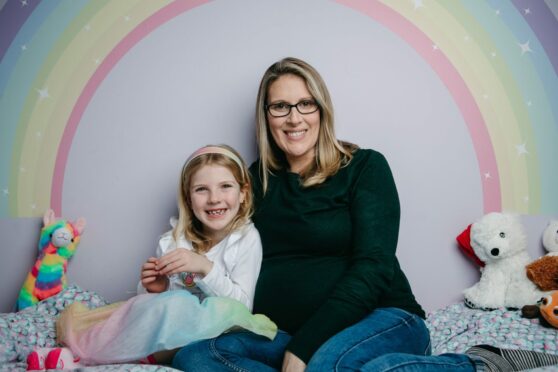 Many women experiencing birth trauma are being misdiagnosed due to lack of awareness, experts fear.
The warning comes after an inquiry by Holyrood's health, social care and sport committee found no specific support for those suffering from birth trauma – a term used to describe trauma during or after birth or baby loss, including post-traumatic stress disorder (PTSD).
After a sharp rise in cases during the pandemic, MSPs on the committee urged the Scottish Government to urgently develop and support birth trauma prevention work.
Midwife Gemma Nealon says provisions need to be put in place to ensure women, fathers and even healthcare professionals experiencing birth trauma are diagnosed quickly and treated appropriately.
"Parents are creating the next world and the longstanding effect of birth trauma needs to be looked at," she said. "One in three women has birth trauma. And that's before we look at perinatal trauma, fertility trauma or postnatal trauma. So overall the figure is likely to be higher. And many women do not even know they have it."
Nealon, who founded Birth Trauma Scotland to help those experiencing birth trauma and educate healthcare professionals about the condition, set up the organisation after seeing a rise in birth trauma cases, yet no resources offering help.
"There is still such a lack of support," she said. "In fact, there's so much trauma that's what I'm doing full-time now.
"Trauma needs to be taken seriously. It can not only cause postnatal depression, it can affect bonding with the baby, relationships with family members and cause anxiety. In extreme cases it can cause a mother to take her own life."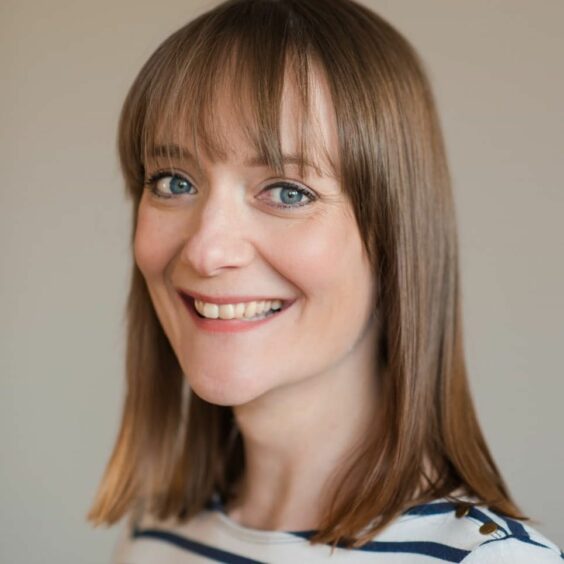 While it is typically associated with accidents, wars and disasters, people can also suffer PTSD following a traumatic perinatal experience.
"PTSD is caused by the failure of the brain to process memories in the normal way, so a trauma and fear that happened in the past still feels real and present," said Nealon. "People suffering from birth trauma may constantly be reliving what happened in their mind, experiencing flashbacks, nightmares, feel overly emotional or hyper-vigilant. These symptoms are the mind's way of trying to make sense of an extremely scary experience."
In many cases, due to lack of awareness and education, Nealon claims birth trauma can be mistakenly diagnosed as postnatal depression (PND). "PND and trauma are totally different," she said.
"So many women are prescribed antidepressants whereas trauma doesn't need medication. This is happening because their GPs don't know about trauma."
Maureen Sharkey, managing counsellor for Scottish Care and Information on Miscarriage, says she is seeing a lot of women experiencing birth trauma but the problem with diagnosis is that it can take years for the trauma to set in. "Trauma is something that can be triggered by something that happened years and years ago that stays with you in some form," she said.
"The triggers can come at any time. It could be going past a hospital on a bus where they experienced a trauma. Some women might feel anxious going for scans on their own.
"For women having a miscarriage or recurrent miscarriages, the trauma can affect their pregnancies after that. It could mean fear of trying again or a breakdown in the middle of a subsequent pregnancy.
"Or it could come years later that they realised just how bad they were with trauma but hadn't realised at the time."
Sharkey says Eye Movement Desensitization and Reprocessing therapy – which pushes memories away from the forefront of the mind – can be successful for treating birth trauma. And, while therapy can work, Nealon believes education is key. "We speak to health care professionals and midwives to educate about birth trauma," she said.
"Over the years we've found it quite shocking that so few people know about it. Even as a midwife it wasn't something that was really talked about.
"Birth trauma continues after the birth for anyone who has a subsequent pregnancy because they go into the next one completely traumatised, or after a baby loss can be too traumatised to think about trying again. It makes me so sad because people are making decisions based on fear.
"Some women are broken before they even start. There is a real lack of education that properly prepares people for what's happening in pregnancy and beyond.
"There are lots of layers. It's about looking at a broken system and educating everyone. Ideally I would like to see trauma assessed at six weeks after birth, the same as depression is now, and for GPs and healthcare professionals to be better educated."
The Scottish Government said: "Experiencing the loss of a baby at any stage of pregnancy is devastating for the families involved, and they need to be supported and treated with care, empathy and kindness. Our National Bereavement Care Pathways currently being piloted in Scotland have the voices of bereaved parents at the heart of their development."
I tried to push down all the anxiety but you move on. It gets better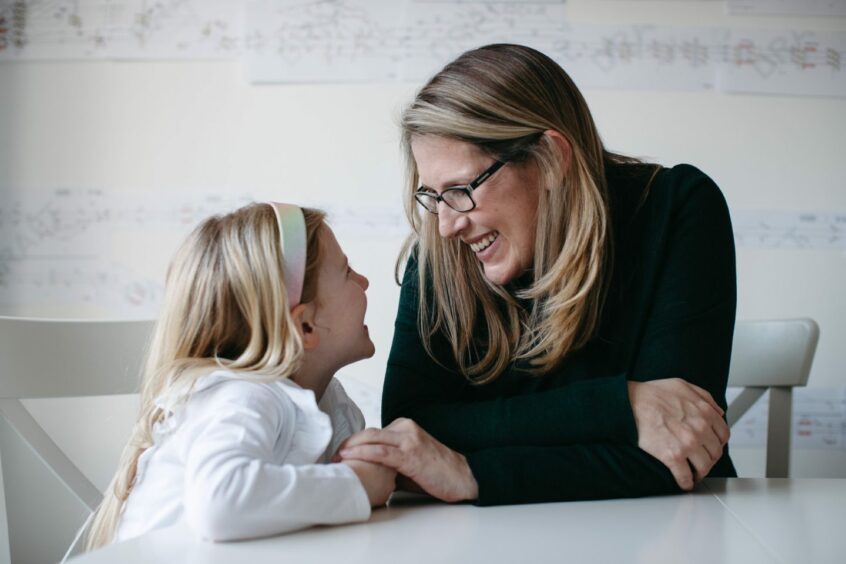 Jennifer Pritchard smiles as she cradles her bump and looks forward to another little miracle.
It's just four weeks until her due date – and the arrival of another baby she never thought possible. After the heartbreak and trauma of six miscarriages and a stillbirth, Jennifer, 41, and husband Len were ready to give up on their dream of a bigger family.
Already parents to daughter Dylan, now six, the couple decided it might be time to stop trying for another child. It was just too painful and upsetting.
But, after addressing the trauma of losing so many babies, Jennifer is expecting again – and nearing the end of what she describes as her "best pregnancy yet".
The experience has led her to help other mothers through Mums Healing Mentor, a one-to-one coaching programme to kickstart the healing process and release fears and anxiety.
"A lot of people automatically assume birth trauma is a miscarriage or an emergency section but it can be something as simple as a mum feeling like she has lost control or not having the birthing experience she was expecting," said Pritchard.
"There are so many levels to trauma and some that you can't see.
"I had four miscarriages and a sleeping baby before I had my first successful pregnancy.
"They were hard and every one more painful than the last. Trying again was frightening and I was anxious and nervous every time, but I pushed it all down and was very matter of fact. I was just so determined to have a family and that's what society expects of you. You have a miscarriage and just forget about it and try again.
"When Dylan was six months old, post-traumatic stress hit me. I couldn't leave the house.
"I tried counselling but that didn't work for me. I felt as if I was just telling them what they wanted to hear. I tried hypnotherapy which made me feel a bit better, but I still didn't feel like me. When Dylan was three, we decided to try for another baby. Everything looked fine at the seven-week scan but by nine weeks there was no heartbeat. I had a procedure but lost a litre of blood and they found lumps, which they thought might have been cancer. It took two months for me to get the all-clear and find out it wasn't. We looked into adoption but decided that wasn't for us so decided we shouldn't put any more pressure on ourselves."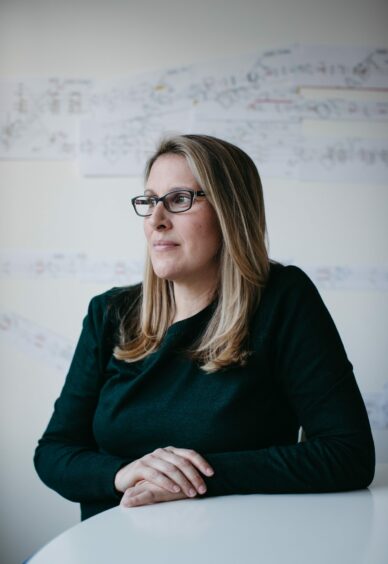 While training to be an infant sleep coach, Jennifer came across birth trauma – and soon realised that was what she was experiencing.
She trained in the holistic Heal and Thrive method, which looks at emotional cycles and development right back to childhood, looking for patterns and connections to find the root of emotional responses, and used it to work through her own trauma. Now she uses it, along with her own experiences, to support other mums.
"I worked through the box in my head I had stuffed everything in, all of my emotional struggles – and it has been life-changing.
"When I look back I was just existing, putting on a front to mask all the feelings. Now, I'm a different person and feel like I can just be me.
"And I honestly think this has helped me have another successful pregnancy. I'm in a calmer, much better place.
"This is by far the best pregnancy I have ever had. Even my consultant says I'm not the stressed, anxious person they would expect given my pregnancy history.
"I feel amazing and excited this time – and that is how I know it works! I wanted to know I could move on and let go and live my life and I'm doing that now."
Jennifer felt such a sense of relief that she decided she need to try to help other women.
"I remember after our first daughter, Elliot, died saying it must all be for a reason and I think this was the path I was meant to find," she said.
"I don't want other mums to feel like they don't deserve to move on. They can live their lives, they can have more kids – but they can talk about what happened and realise they don't need to feel guilt or shame or dread or like a failure because of something that happened. And they definitely shouldn't."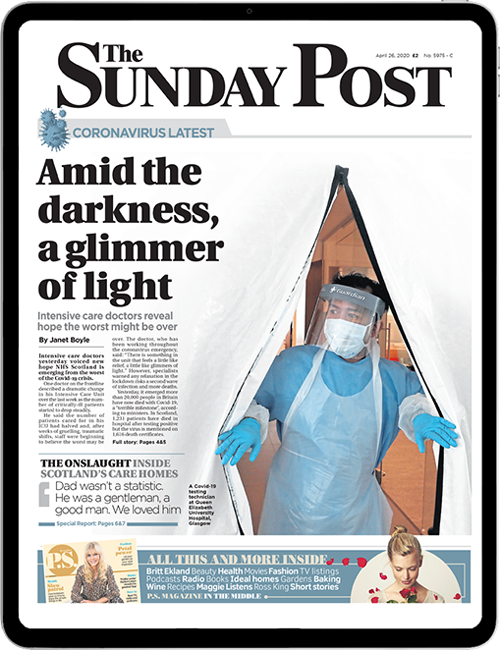 Enjoy the convenience of having The Sunday Post delivered as a digital ePaper straight to your smartphone, tablet or computer.
Subscribe for only £5.49 a month and enjoy all the benefits of the printed paper as a digital replica.
Subscribe