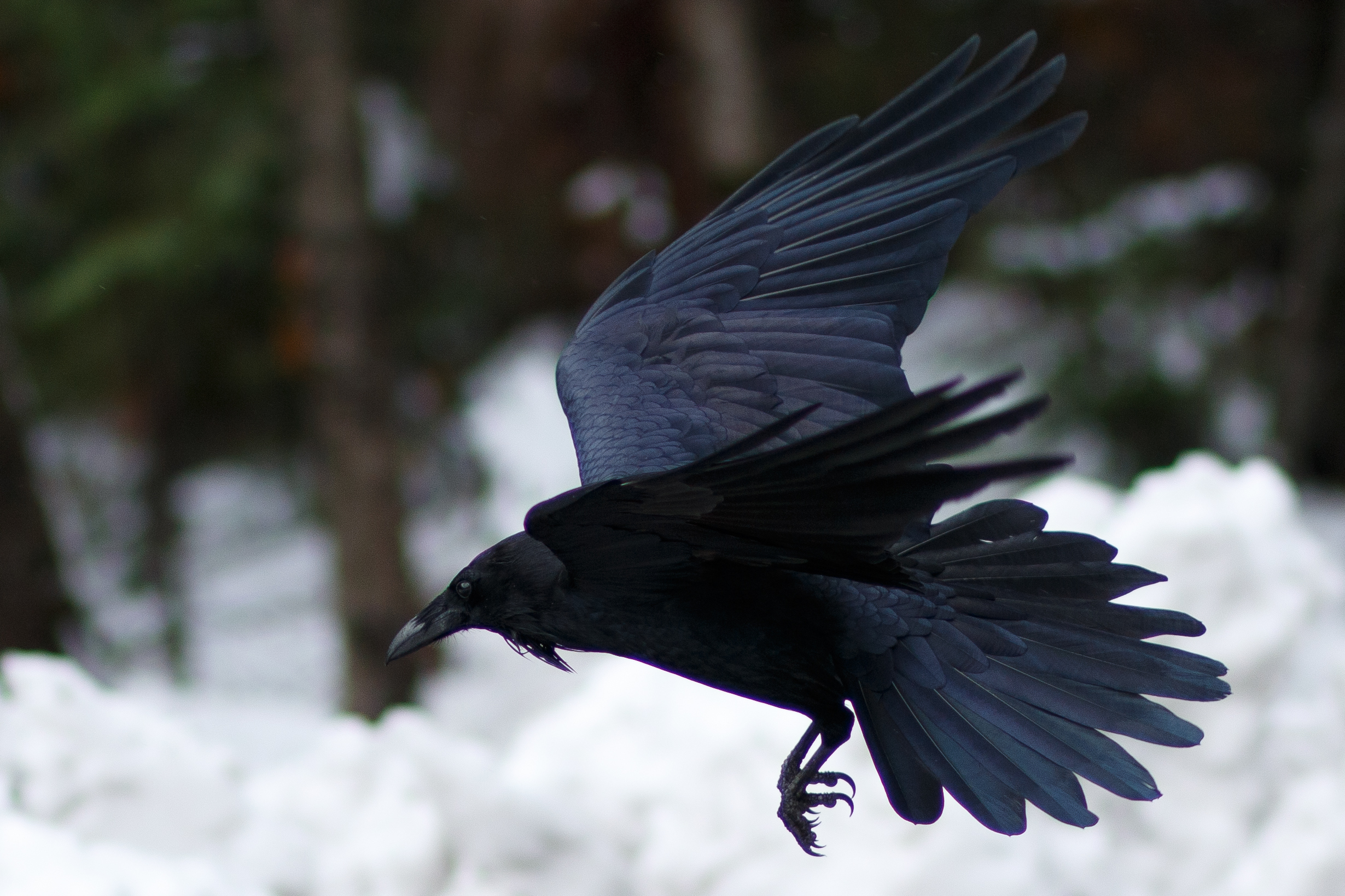 IT has become one of our most revered – and feared – birds and, now, the ravens have returned.
The aura of menace and mythology surrounding the birds has seen their cultural influence span everything from Edgar Allan Poe's famous poem to TV shows such as Game Of Thrones.
Legend has it the very presence of ravens in London ensures the ongoing existence of the United Kingdom.
And now the big, black, brainy birds are making a comeback in urban areas after being spotted nesting in places such as Stirling Castle for the first time in hundreds of years.
This weekend, raven watchers will start tagging breeding pairs of the birds in an effort to chart their comeback.
Keith Morton of the RSPB Scotland said: "Ravens were driven to the point of extinction across much of east and lowland Scotland in the late 19th and early 20th Century.
"Their stock has not fully recovered but they are suffering far less persecution than they did.
"There is a renaissance of these birds to areas they previously called home.
"It is no longer unusual to see them flying about urban locations such as Arthur's Seat in Edinburgh and Stirling Castle."
The scavengers – the largest members of the crow family – are omnivores but were driven out of our urban areas and into the countryside as Scotland cleaned up the streets full of the rubbish and waste they traditionally feasted on.
But in the countryside the birds were targeted by large sporting estates and farmers who viewed them as a nuisance and killed them with impunity.
It led to a dramatic fall in their numbers.
And while they have been fully protected by law since 1981, it is only now that ravens are coming back to many parts of Scotland.
Keith added: "They will never be as prevalent in Scottish cities as they were before as our streets are infinitely cleaner than they were at the turn of the 20th Century.
"However, their numbers are steadily increasing."
Charting their new Scottish habitat is the Scottish Raptor Study Group, who monitor and preserve Scotland's bird of prey population.
Members of its team have spotted ravens across West Argyll, the Cairngorms National Park and Strathyre Forest in the last month.
The organisation was the first organisation to see the birds had returned to Stirling Castle.
This month they hope to tag 70 raven chicks within the Loch Lomond, Stirling and Callander areas as the breeding season begins, to see where they are settling. And they estimate there could now be anywhere from 10,000 to 25,000 ravens in Scotland.
Researcher Dave Anderson, who has studied birds of prey since 2000, said: "Raven numbers have been low for a long time because they are really susceptible to poisoning, and persecution drove the population close to extinction in places.
"It's great to see them recovering, numbers are certainly not as high as they could be, but it shows there is a better understanding of how we live in the countryside with raptors and some of the large crows." He said that, while records are patchy, Stirling Castle – with his sheer rock face – would have been a nesting site for the birds in the 1800s.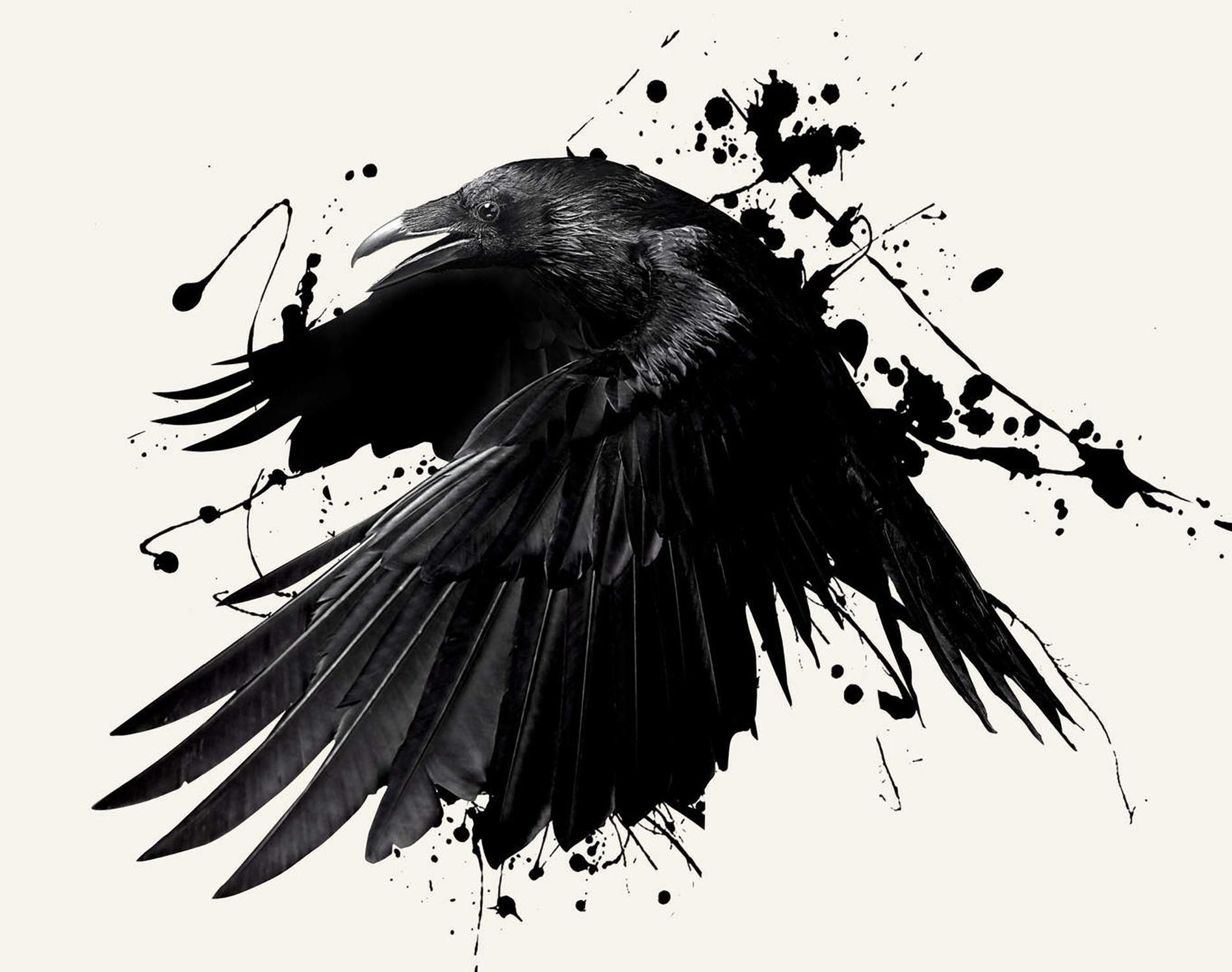 He adds: "We don't really have records that go back to then but, during the Victorian era, ravens were a common species.
"Before shotguns were invented, ravens and some scavenging raptors would have been commonplace in towns and cities, feeding off people's rubbish.
"I think it's one of the most intelligent birds, so we really need to put our wits to good use and, rather than killing them, look to see how we can live with them."
Traditionally the size of an animal's skull was seen as indicating how smart they were. The bigger the head, the better the brain.
But now scientists believe it's the animal's brain activity – which is high in ravens – that shows how smart it is.
Often seen as omens of death or doom, the raven has made itself a history in the pages of mythology and folklore.
According to legend, the Tower of London and the UK itself will fall if the six resident ravens guarding the fortress ever leave.
In Native American folklore, the shape-shifting birds can adapt to different situations and are seen as keepers of secrets and messages, and often considered a symbol of trickery.
Last year, scientists discovered ravens could plan for plan for the future by setting aside a tool which could later be used to get them food, an ability which was only thought to occur in humans and some apes.
Mark Wilson of the British Trust for Ornithology said there has been a noticeable increase in populations of ravens over the past 50 years.
He said: "Scotland has never really lost ravens.
"The population has definitely increased in the past few decades and in some parts of Scotland – which had either completely or mostly lost ravens – ravens have now returned."
The Devil's own bairn has been a part of Scots culture and identity for centuries
by Raven expert Joe Shute
It's not only the Tower of London which has a famous association with ravens.
If you study any map of Scotland the names will soon jump out at you – Raven castle, Raven crag, Raven wood, Raven Road.
In 2002 an academic based on the Isle of Cumbrae conducted a study of places historically named after ravens in the British  landscape, and he discovered more
than 400.
After being protected in 1981 following centuries of persecution, ravens are now returning.
There has been a 45% rise in the number of ravens in Scotland and Wales since 1995 and a 121% increase in England over the same period.
There are now well in excess of 12,000 breeding pairs nationwide.
As is the case with Stirling Castle, they are often reoccupying former territories.
We have named so many places after ravens because the bird has played a central role in our culture and identity.
In Scotland the cultural links are particularly strong as the Celts and Vikings believed ravens possessed supernatural powers and could predict the outcome of battles.
In Caithness the raven even appears on the county flag.
Much of this close connection is down to the intelligence of ravens which exceeds some primates. The birds can even mimic human speech.
Not for nothing do Shakespeare's plays mention ravens 50 times, more than any other animal.
The raven also has a more unsavoury reputation in Scotland as "the Devil's own bairn".
Some believe if a raven flies over a house it means a death will come soon. Others that the birds terrorise crofter's lambs on a Sunday as they are doing the Devil's bidding.
The raven is a divisive creature, but this grand bird of mystery and legend has always fascinated.
Joe Shute is the author of A Shadow Above: The Fall And Rise Of The Raven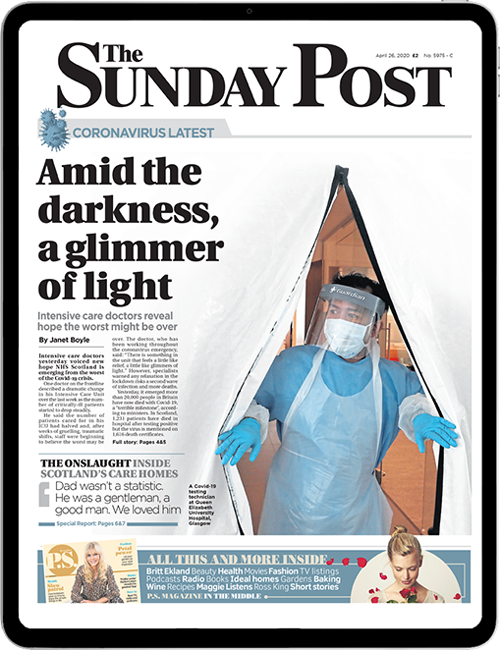 Enjoy the convenience of having The Sunday Post delivered as a digital ePaper straight to your smartphone, tablet or computer.
Subscribe for only £5.49 a month and enjoy all the benefits of the printed paper as a digital replica.
Subscribe