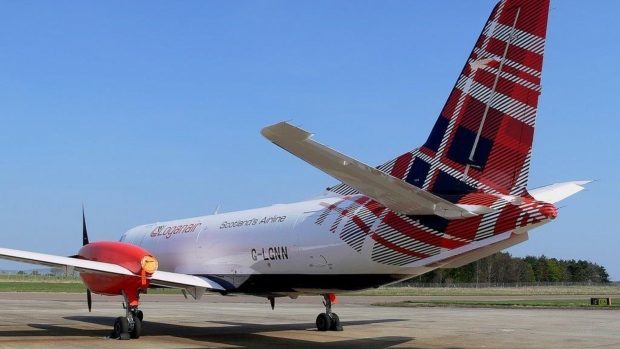 A PLANE with 43 people on board was forced to return to Sumburgh airport in Shetland after a bird strike sent flames shooting from one of its engines.
The Loganair flight carrying 40 passengers and three crew had just taken off bound for Glasgow when the left engine was hit by birds at 1,500 feet.
Passengers reported seeing a "short outburst of flames" and smelling fuel in the cabin after the incident on Friday evening.
Emergency crews were on stand-by as flight LM438 returned to Sumburgh, where it landed safely.
The Saab 2000 propeller plane will now be examined by technical experts to assess the damage.
Mia Sutherland, 15, was on the flight with her parents and told the BBC that people on board panicked after hearing a bang moments after take-off.
She said: "Just when we were levelling out there was a bang followed by a short outburst of flames and then a horrible fuelly smell came into where the passengers were.
"Everyone was panicking and going 'what was that?'.
"Everyone was looking out windows and probably about 10 or 15 minutes later the pilot came on and said that we were going back to Sumburgh because of a technical fault and then when we got back they said they had hit a bird."
The airline provided overnight accommodation for the passengers as Sumburgh airport was closed for the night.
They left for Glasgow on a different plane at about 9am yesterday.
A Loganair spokesman said: "Safety is always our first priority, and as always, our pilots responded immediately and appropriately to the warning that they received on the flightdeck following the bird strike – an eventuality for which every pilot is extensively trained.
"The aircraft made a normal landing back at Sumburgh. We'd like to offer our sincere apologies for this disruption to their journeys."
In June, an Eastern Airways plane carrying 20 people from Aberdeen to Sumburgh suffered a bird strike. The pilot had to shut down an engine before returning to safely Aberdeen.
The most famous bird strike happened in January 2009, when pilot Chesley Sullenberger landed an Airbus A320 on the Hudson river in New York. All 155 on board survived.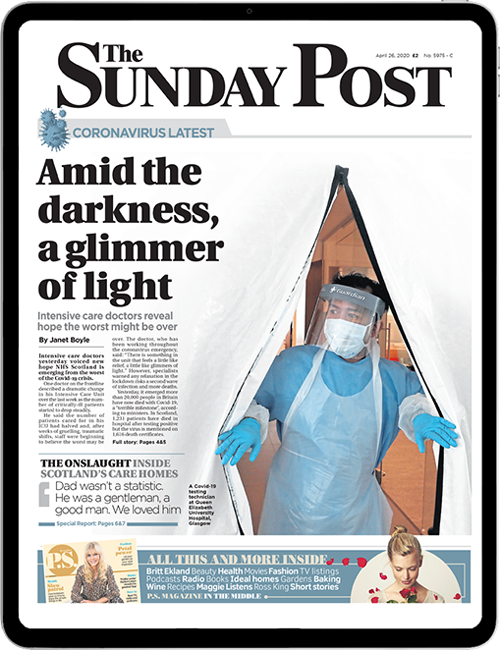 Enjoy the convenience of having The Sunday Post delivered as a digital ePaper straight to your smartphone, tablet or computer.
Subscribe for only £5.49 a month and enjoy all the benefits of the printed paper as a digital replica.
Subscribe