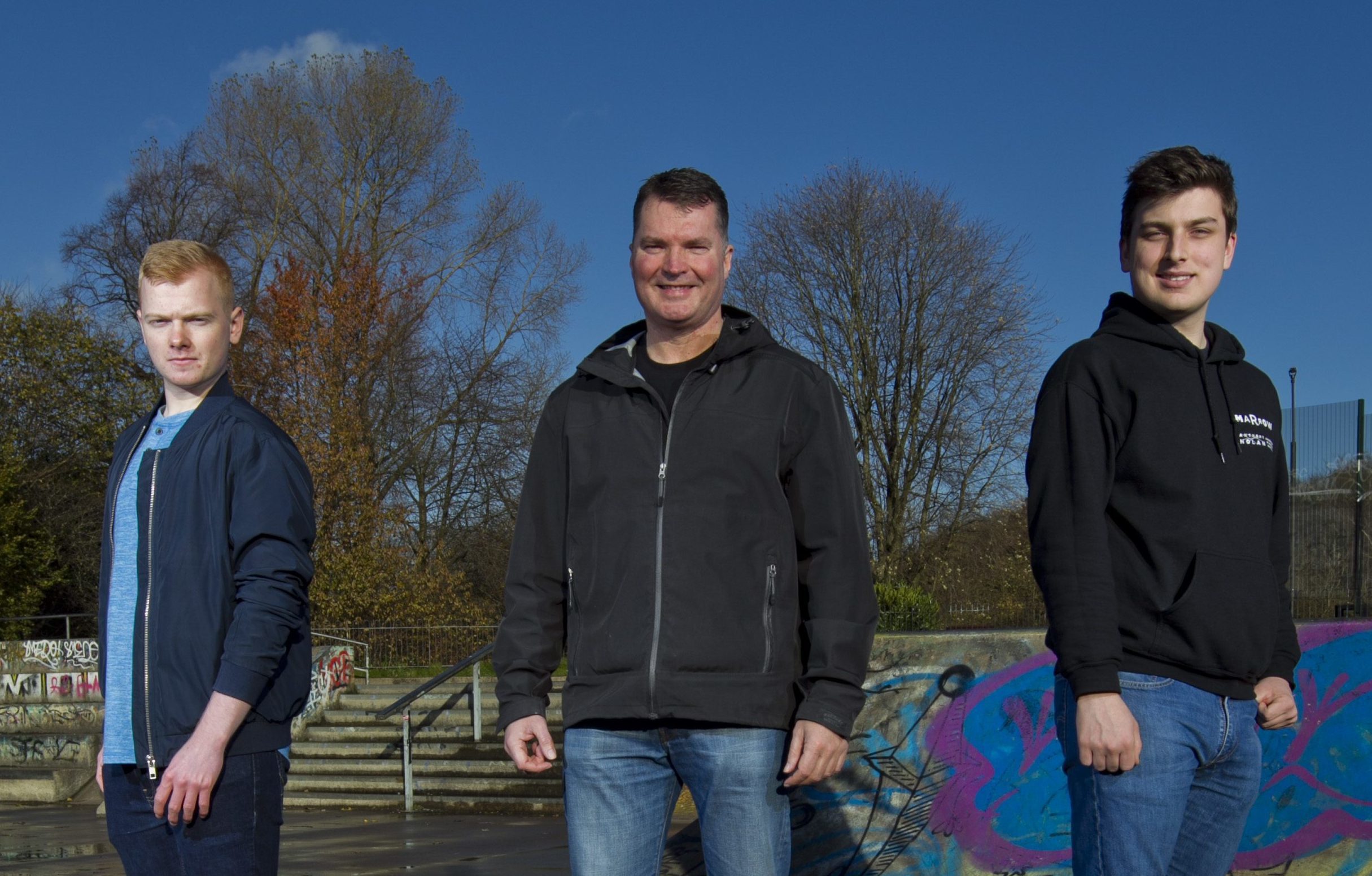 WHEN firefighter Ally Boyle was diagnosed with leukaemia, he set about recruiting donors to save others from the disease.
And two of those young recruits have now become bone marrow donors – with one of them dubbed a "super-donor" because of his extremely rare blood type.
Ally launched a personal campaign to sign up an army of donors, visiting schools and appealing to colleagues to get involved.
One of his recruits, 18-year-old Ciaran MacKenzie, saved the life of a man struck down by a dangerous blood disease after he was found to be an exact stem cell match.
The teenager is also an O-negative donor, a distinctly rare blood type found in only 7% of the population, meaning he is able to donate to virtually anyone in urgent need of a transfusion.
Doctors describe him as a "universal" donor because of this ability to transfuse to almost any patient in need.
Selfless Ciaran, from Helensburgh, said: "What Ally is doing is amazing.
"He has given me the chance to be a lifesaver twice over."
Ciaran was persuaded to join the register after Ally visited his school, Hermitage Academy, looking for volunteers.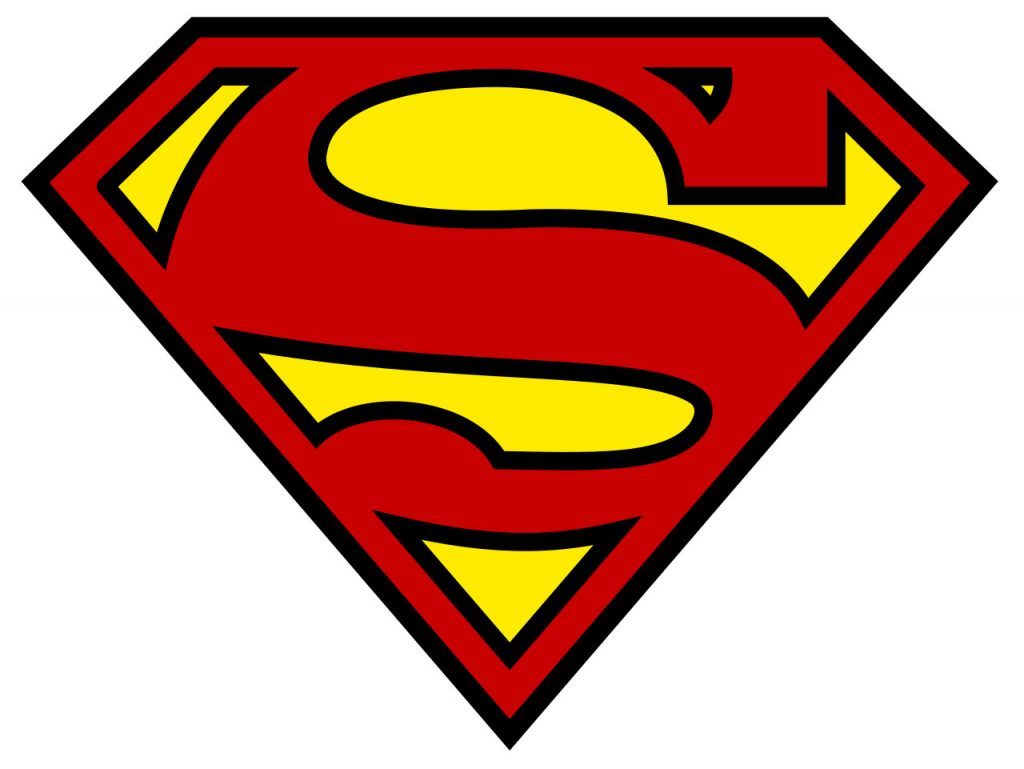 "He explained that people were dying for the lack of a donor match," said Ciaran.
"I signed up not thinking that I would ever be called."
Just two months later he received a text from the Anthony Nolan charity, which runs the matching register.
"I was a perfect match for a man dying from a dangerous blood disease," explained Ciaran.
"It involved flying to London where stem cells were taken from my pelvis in 30-minute surgery.
"Within a day I was able to leave hospital.
"My family joked that I was Superman but I just did what anyone would when asked to save lives.
"Others out there could be, too. Join the register and give blood to find out."
Ciaran is now a first-year naval architecture student at Strathclyde University in Glasgow.
He made his lifesaving donation in January.
Another of Ally's recruits has gone on to save the life of a child with leukaemia.
Ruaraidh Duncan from Hampden, signed up after Ally spoke to pupils at Holyrood Secondary in Glasgow. He has subsequently come to the rescue of a young boy suffering from a virulent leukaemia.
Ruaraidh, 19, now a politics student at Glasgow University, said: "The chance of being matched with a dying cancer patient is remote.
"Like Ciaran, I never thought I would be a match. I was in school when I got a text from Anthony Nolan charity to contact them immediately.
"I hadn't told my parents I had signed up but my mum Mary, a nurse, was delighted.
"I have since received a lovely thank you letter from the wee boy.
"It was only then I realised I had saved a life."
Ruaraidh also donated his stem cells through a half-hour operation.
Just one in 800 on the register are asked to donate. Young men make ideal donors but are under-represented.
Ally's leukaemia forced him to retire from his job as deputy assistant chief with the Scottish Fire and Rescue Service.
"I loved my job but leukaemia made it exhausting," said the 46-year-old.
"I am trying to survive without stems cells. When I need one I hope to get a match.
"Until then I am happy to help save others."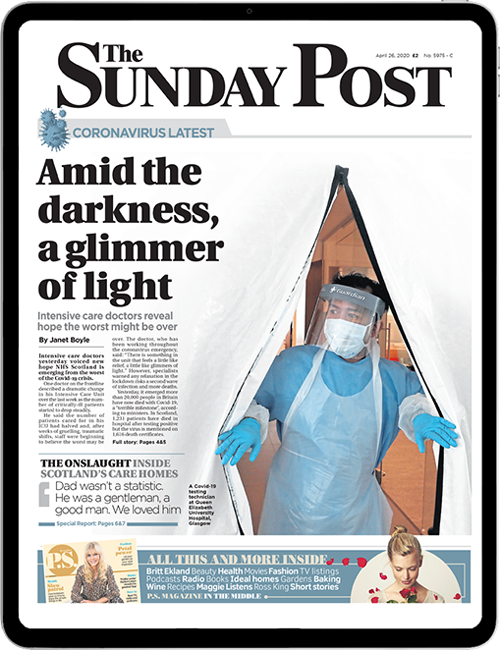 Enjoy the convenience of having The Sunday Post delivered as a digital ePaper straight to your smartphone, tablet or computer.
Subscribe for only £5.49 a month and enjoy all the benefits of the printed paper as a digital replica.
Subscribe