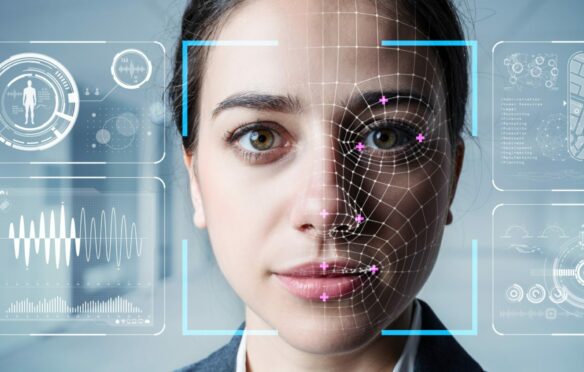 Scotland's biometrics commissioner admits he is frustrated that he is still to meet a Scottish Government minister 18 months after he took on the role.
Dr Brian Plastow blames bureaucracy for his failure to meet Justice Secretary Keith Brown, as well as Community Safety Minister Elena Whitham or her predecessor Ash Regan.
His role was created to oversee how law-enforcement agencies deal with and store personal data such as DNA, facial images and fingerprints. He wants to discuss the expansion of his oversight role to cover facilities such as prisons – which he says store significant amounts of biometric data – but has been unable to secure a meeting with the relevant ministers.
A former police chief superintendent, he is independent of ministers and accountable to MSPs. Plastow told The Sunday Post: "A frustration for me is that after a year and a half in the post, I've still not met the cabinet secretary for justice and I've still not met the community safety minister. You have to try to navigate a path through civil service gatekeepers who maybe want to keep you away but who knows?
"The criminal justice committee have a genuine interest and the chair is a former police officer so she understands some of this territory which is helpful. I would like to expand my remit to prisons, for example, as it's within the gift of the Scottish Parliament to do that. It's an obvious choice for expansion of remit but I have not had any access to ministers in the past 18 months to discuss such issues."
Biometric data such as fingerprints and photographs have been used in policing and criminal justice in Scotland as a method of verification, identification and exclusion for more than 100 years.
In the past three decades, the advent of the forensic technique of DNA profiling has revolutionised the investigation of crime.
It is used daily in the investigation of a wide range of offences, to identify offenders from minuscule amounts of body fluids and tissues. There has also been a huge rise in the deployment of a range of new biometrics in law enforcement – most controversially the use of live facial recognition surveillance by the police in other parts of the UK.
Plastow, who currently has oversight of Police Scotland, the Scottish Police Authority and the Police Investigations and Review Commissioner, said police in the UK held a mammoth trove of biometric data, far more than their European neighbours.
"The UK retains more biometric data, in this case DNA, on its citizens than other European countries. The UK DNA Database holds records equivalent to 8% of the UK population, albeit some of those records relate to foreign nationals," said Plastow, who was appointed in March 2021.
"The Scottish figure is about 7%. In Europe, it's about 1 or 2%. This helps to explain why independent oversight is so necessary."
He also said victims of sexual crime were waiting years to get their devices, such as smartphones, back due to police dealing with a huge backlog of cases requiring forensic digital examination.
"I was speaking to a police officer recently and they told me they had somebody who had submitted their device for examination and the victim got the device back three years later because of the backlog," said Plastow.
"Your whole life is on your device these days. People who have been victims of crime and who have been violated then feel further violated because they are having to surrender their personal device.
"Where my work intersects with digital forensics is where those digital forensics techniques recover biometric data primarily images or voice data.
"In a lot of sexual offending cases, images play an important part. The police need to be really careful when they are examining people's devices to ensure any examination is restricted solely to the matters under investigation.
"In other words, don't subject people's devices to a wholesale digital strip search."
In July, the UK Government refused to hand further powers to Plastow. The Scottish Government wanted him to have oversight over how human data is used by the National Crime Agency, British Transport Police and MoD police in Scotland.
But the UK Government declined saying it had not received sufficient detail about the plan from Scottish ministers.
If the move had been approved, Plastow would have been able to examine the use of biometric data in UK-wide intelligence-gathering operations and in the defence of Scottish military bases, such as Faslane, home of Britain's nuclear deterrent.
He said: "There are other policing bodies that are operating in Scotland. You have the National Crime Agency, the British Transport Police and Ministry of Defence police.
"I have had discussion with these bodies. They and the Scottish Government have been trying for a couple of years to pursue a Section 104 order where the UK Parliament allows the functions of the biometric commissioner to be extended to cover them.
"These three police bodies are all agreeable to that happening. The problem is probably the state of the relationships between a transient UK Government and the Scottish Government."
On Wednesday, Plastow spearheaded the launch of the world's first code of practice to govern the use of biometric data and DNA in criminal justice.
The code sets out how biometric data can be acquired, retained, used and destroyed for criminal justice and policing purposes.
The Scottish Government said: "Given the rapid increase in police use of biometric data and technologies in recent years, it is important that we have an independent commissioner who will raise public awareness about rights, responsibilities and standards.
"Ministers look forward to meeting with the new commissioner in the new year to discuss the commissioner's mandate and future agenda."
Police Scotland's Assistant Chief Constable Bex Smith said: "We understand how distressing retaining a device can be for victims of crime, particularly sexual crime and we have worked to limit the need to seize and retain devices.
"Cyber kiosks are already proving to be an extremely useful tool. The technology helps us solve crimes and return devices to victims and witnesses much more quickly."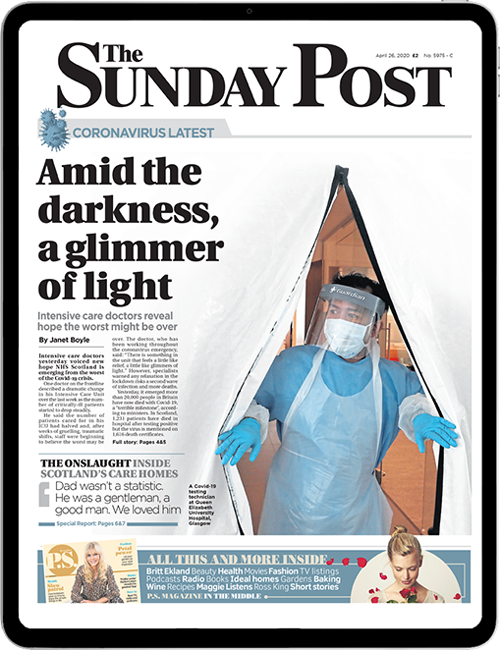 Enjoy the convenience of having The Sunday Post delivered as a digital ePaper straight to your smartphone, tablet or computer.
Subscribe for only £5.49 a month and enjoy all the benefits of the printed paper as a digital replica.
Subscribe