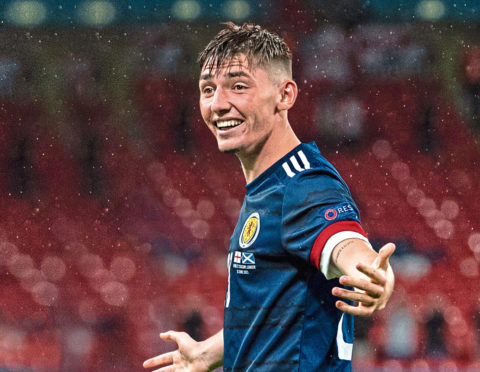 It took Scotland's newest superstar just 77 minutes to become a national hero on Friday night and Billy Gilmour's gran says it could not happen to a nicer young man.
Alison Clifford said her entire family was bursting with pride after her grandson's man-of-the-match performance at Wembley.
She took in the game with her husband, Henry, and daughter, Sasha, who is Billy's auntie and sister to his mum, Carrie, who was at Wembley with other family members to see Gilmour, 20, who stars for Chelsea, make an unforgettable first start as Scotland held England to a goalless draw.
He turned in a virtuoso performance, selected afterwards by sponsors as the best player on the park despite being substituted with 13 minutes to go, as he helped steer Scotland to a gutsy, brilliant 0-0 draw to give the nation a chance to qualify for the Euros' knockout stages, the first time the team would get out of the group stage at a major tournament.
Alison said yesterday: "We are very proud of him. I watched the match here in Ardrossan at my other daughter's house, Billy's auntie Sasha, along with my husband Henry, and the atmosphere was electric. We were buzzing and very happy for him, as games like that are the ones he's always wanted to play in. It was very emotional for us all.
"We were delighted with how the team played and how Billy played. But it didn't really surprise me that he played so well because I knew he would put his heart into it.
"He puts 100% into his football but he is also such a polite boy and will do anything for you. He is very likeable and down-to-earth. He might be playing for Scotland but he doesn't get away with anything. If something's not right he will be told about it. He is a credit to his parents.
"We will see him as soon as we can, which will probably be when the tournament finishes. His mum and dad were over the moon that he was in the Scotland team for the game. I haven't spoken to them since the match ended but they will soon be on their way back home from Wembley. Someone sent us a picture of him with his man of the match trophy afterwards. It's actually quite a big trophy, and it will go well with his collection. We are very proud of him."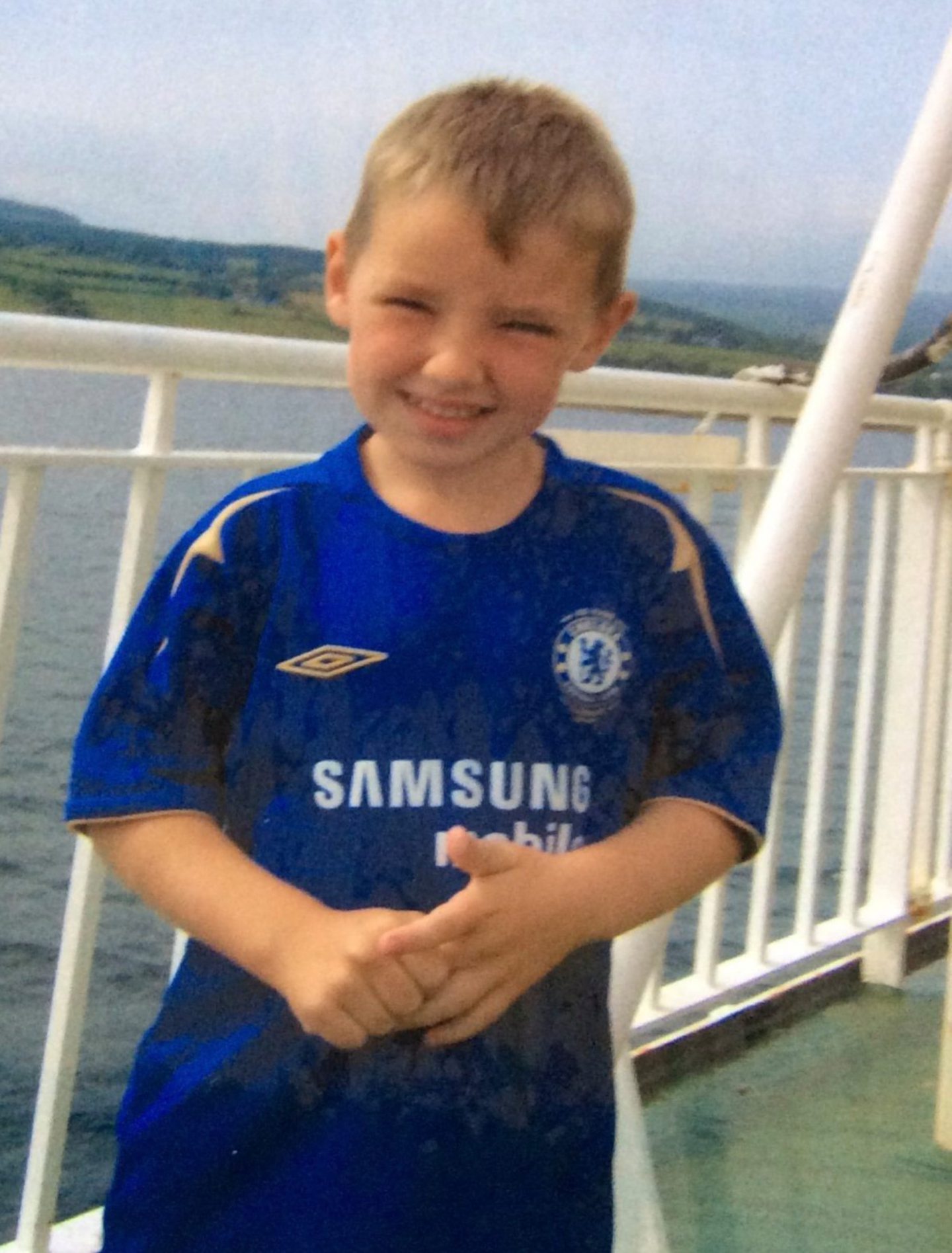 After the match, mum Carrie took to twitter to praise her son, saying: "Absolutely delighted for you tonight. So so so proud of you. My heart is bursting with pride. Love you so much."
Jim Hughes, headteacher at Ardrossan's Stanley primary school, which Gilmour attended up to 2013, said: "I watched the match, although I did have a vested interest in it with Billy playing. Although he played so well, nothing Billy does surprises me in the slightest. I was listening to pundits before the game talking about the big responsibility he had, and questioning whether he could handle it. I just thought it showed they don't know him.
"That type of match and responsibility is what Billy thrives on. He doesn't just want to be involved, he wants to be at the heart of things. I thought he would revel in the occasion and that's exactly what happened. At school, Billy put everything into all he did. He was a very able pupil and if he wasn't going to be successful at football, and we know it's still early days for him, he would have been successful in whatever he chose to do. He has determination, drive and willpower, and these skills are transferable.
"When he went onto the Grange School he was still working hard at his studies as well. He is very grounded and aware of his roots and has solid values. Even as a wee boy he said he wanted to be a footballer and he wanted to be the best. I know he will work as hard as he can to achieve that."
Gilmour attended Grange in Kilmarnock, part of the SFA's network, having signed to Rangers at the age of eight. He made his debut for the club's under-20s at the age of 15 but moved to Chelsea in 2017 without playing a first team game. He spoke this month, in a Chelsea TV short film about his life and career, of how his dream always was to play in the Premier League in England, and one day to win it. He made his league debut in August 2019, aged 18.
Speaking on the documentary film, Gilmour's dad, also Billy, who formerly played for Ardrossan Winton Rovers, said: "When he made his debut for Chelsea that was him achieving something we thought might take four years and he did it in two.
"That was him part of the first team. To see him fulfil his dream of playing in the Premier League was massive."
Mum Carrie said: "Even when he started nursery and filled in the all-about-me books, where it asked what you want to do when you're older, he would always put that he was going to be a football player. I would say to him, 'do you know there's only a small percentage of boys that actually make it to the top level?' He was very adamant and said, 'that'll be me'. That was all he wanted to do, to train and play football."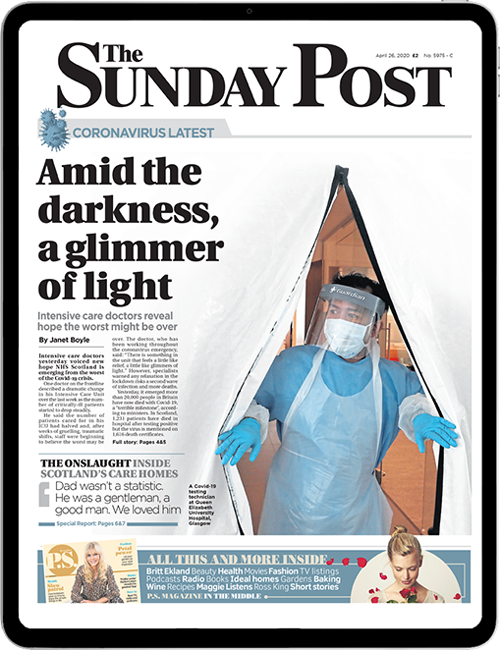 Enjoy the convenience of having The Sunday Post delivered as a digital ePaper straight to your smartphone, tablet or computer.
Subscribe for only £5.49 a month and enjoy all the benefits of the printed paper as a digital replica.
Subscribe