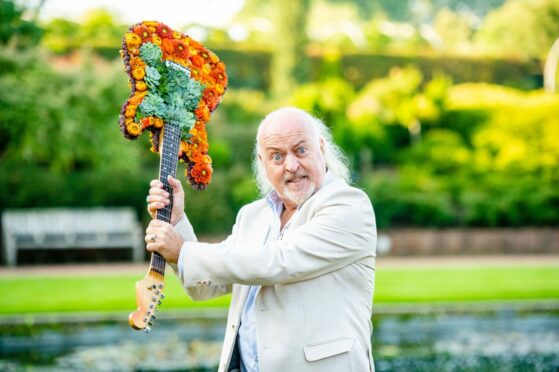 Bill Bailey fears government plans to privatise Channel 4 are the thin end of the wedge for the arts in Britain.
The comic and actor, who has appeared on a host of Channel 4 shows since making his breakthrough as one of the country's most popular funnymen, has accused the UK Government of "cultural vandalism" over its plans to sell off the broadcaster and claimed it is misleading the public with "double-speak."
Channel 4, with its 11 spin-off platforms including Film 4 and E4, is a state-owned broadcaster but derives its funding from advertising, unlike the BBC which gets its money from licence fee payers. All shows are made by independent companies and profits go into programming.
Culture Secretary Nadine Dorries says the broadcaster is failing to compete in a time of declining advertising income and rising programme-making costs, and the channel struggles to keep up with streaming platforms.
But Bailey said: "The thing they think privatising Channel 4 is going to do, it does already. Nadine Dorries says they need a company that invests in the industry but that's literally what Channel 4 already does.
"We're living in a time of Orwellian double-speak, where black is white and up is down. The government have consulted on this idea, people said it was a bad idea, and they're going to steam ahead with it anyway.
"It's madness. It's an act of cultural vandalism. Do they think there's going to be some sort of windfall from it? They'll get a one-shot deal at most and then the value will be diminished. It makes no sense."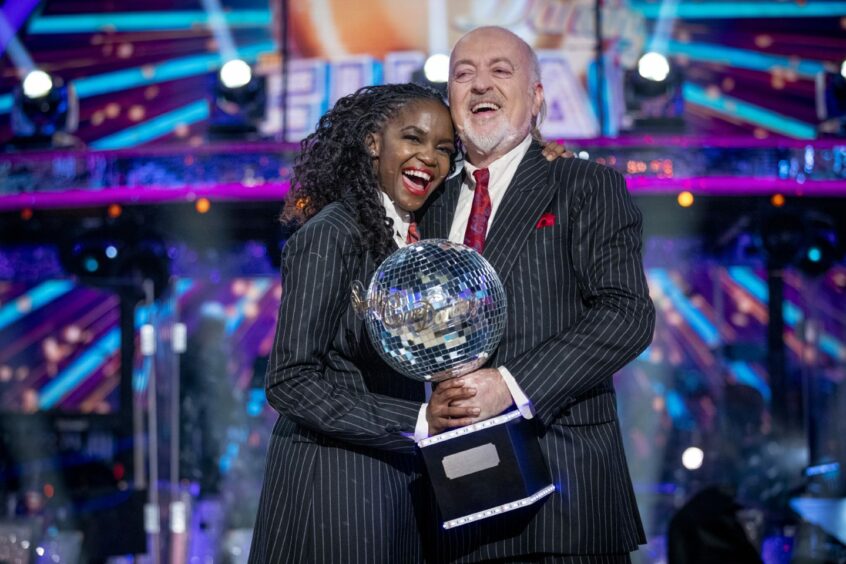 Bailey was speaking weeks after his most recent Channel 4 appearance on Grayson's Art Club. His other credits on the channel include Wild Thing I Love You, Grand Designs Live, Space Cadets, Spaced and Black Books.
"Channel 4 has a remit to be different from other channels, and it always has," said Bailey. "It looks for new and interesting artists and writers. The news is the finest TV news we have in the country. Investigations, documentaries – it has been a powerhouse for all this stuff since its inception and it'll be a terrible loss to the cultural life of Britain if it is privatised.
"And if it happens it doesn't bode well for the arts, as once you start monetising assets like that then people running them make decisions about doing less of one thing and more of another just because it makes money. That starts polarising the brief around monetisation and that's never a great direction to go for artists."
Natasha Radmehr: Silly, surreal, and slightly bonkers, Channel 4 is my kind of national treasure
For acts like Bailey, who have spun successful touring careers off the back of their popularity on TV, the platform is sacrosanct.
Bailey's humour is droll and his appearance is that of a Status Quo roadie. But audiences love such an unvarnished package. It played no small part in his triumph on Strictly Come Dancing and has seen him rise to playing arena-sized venues on the comedy circuit.
He was due to see out 2021 and welcome 2022 with a series of gigs in Scotland before the emergence of Omicron. Citing a lack of guidance from the authorities, he was one of many acts including Amy MacDonald, The Charlatans and Deacon Blue who were forced to take the decision themselves to cancel or postpone big gigs in the build-up to Christmas.
Bailey said: "We had to make that tough decision for ourselves. It felt like the government just shrugged. It's a tough call to make when you're at the sharp end because we then become responsible for people's safety. So basically we had to make the call ourselves.
"A lot of artists and promoters felt they were being put under real pressure, and it was very much on us. It felt like the days of government giving us rules were suddenly the olden days but they were rules that the government were breaking anyway. It felt like it was very much on the artists to bear that responsibility, and that makes artists very resentful, cynical and sceptical of government.
"On a wider point, whenever there's a charity gig, or a thing when people are being asked to support a good cause, it's people in the arts who are asked. People like us. But when the chips are down, when the artists were struggling and live performances decimated, it wasn't there. So no wonder people felt let down.
"My sound technician had to get a job driving for Tesco. There was no work for these people."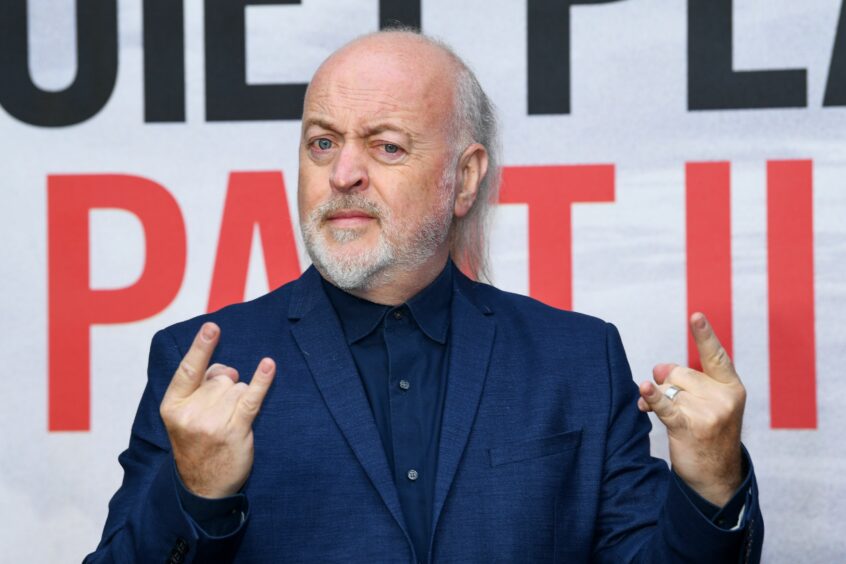 Happily, there is now. The festive shows the comedian had planned as part of his En Route To Normal tour will now be staged next month. Their cancellation wasn't the only unexpected turn he faced at the end of the year, when Covid ran through his house.
Bailey said: "Me and my wife caught it at Christmas. We were shuffling around under blankets and my dad, who is 89 and had come to stay, ended up running around after us. Then he caught it but thankfully it was less serious for him. I was so drained of energy, disorientated with huge fatigue.
"But it's one of the consequences of the strange times that it throws up these positives. My dad hardly ever stays with us very long, he maybe comes up for a couple of days. But we ended up spending every night watching an old movie together, like The Day Of The Jackal or The Guns Of Navarone."
Bailey admitted the experience of the last few months had led to him tweaking his material.
"The show has had to evolve," he said. "Normally when I do a big tour like this I'll go and try out all kinds of different material – songs, stories, sketches, whatever. I'll have a notebook, pieces of paper, on a music stand, and work through them.
"But this is like flying by the seat of my pants. In a curious way, it's quite liberating."
From Black Books to the Black Death: Stand-up locked down with history of plagues
Bill Bailey says the UK Government's approach to arts funding during the pandemic, including an advert suggesting artists might find their next job "in cyber", affected his subconscious.
The 57-year-old said: "I started having really vivid dreams. I was on a beach somewhere in the cold and wet, and in the dunes there was everyone I ever knew, shaking their heads at me. Then a sign would pop up saying, 'Bill's next job is as a crab fisherman.'
"I would see all my family and friends, everyone would crop up disapprovingly. This went on for weeks. I discovered that people were having similar dreams about dislocation and disconnection.
"These things were being represented in dreams, by meeting all our family and friends, we were so cut off from people that our subconscious met that need by putting people into our dreams. It was fascinating, as if we were part of some global dream collective like in a Christopher Nolan film."
He also used the time to write his latest book, Bill Bailey's Remarkable Guide To Happiness.
He said: "I wanted to cheer myself up with a bit of nostalgia, so I started reading about the Black Death. Nothing like a plague, eh? It started in Italy but nobody paid any notice, the Italians were going, 'It's really bad', and we're going, 'Yeah, it'll be fine'. I'm thinking, 'That was 1346. Have we learned nothing in 700 years?'"
---
Bill Bailey, May 9 and 10, P&J Live, Aberdeen and OVO Hydro, Glasgow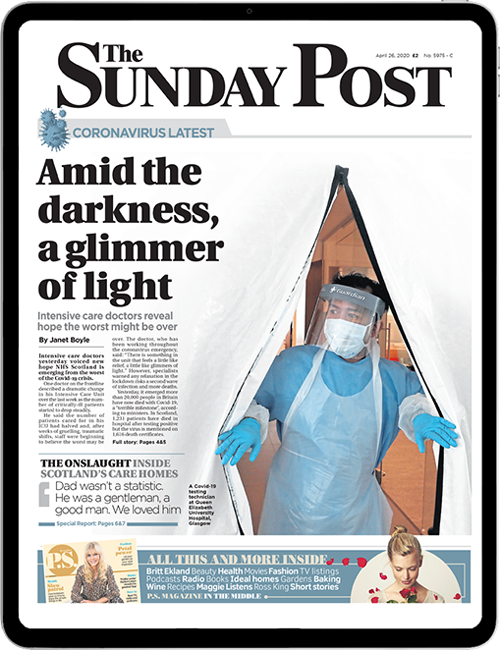 Enjoy the convenience of having The Sunday Post delivered as a digital ePaper straight to your smartphone, tablet or computer.
Subscribe for only £5.49 a month and enjoy all the benefits of the printed paper as a digital replica.
Subscribe