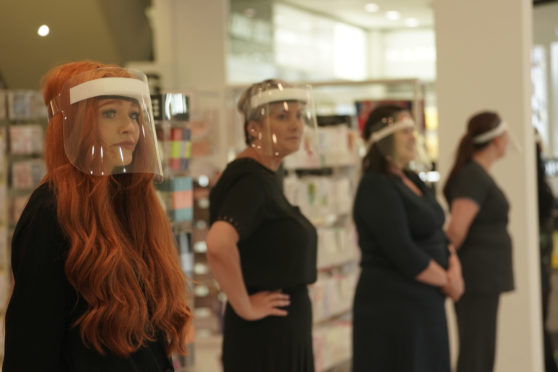 The new normal will reach Scotland's high streets tomorrow as non-essential shops open again after lockdown but staff's welcoming smiles are likely to be hidden by visors or masks.
Owners yesterday revealed the far-reaching preparations being made for the return of customers as retailers hope confidence in safety measures will bring reassurance and busy tills.
Changes intended to curb the spread of Covid will mean changing rooms staying closed, free perfume samples will be replaced with mandatory sprays of hand-sanitizing gel, numbers will be limited inside, queues will be managed outside and the need to socially distance will colour every part of the experience.
Measures to keep stores "Covid-secure" will also include Perspex protective screens at tills, a 72-hour quarantine for any clothing returned to store, and cards not cash encouraged.
Simon Cotton, chief executive of knitwear brand Johnstons of Elgin, says the measures have been a challenge but he believes customers will quickly get used to it. He explained: "We want everybody to enjoy the shopping experience. They're looking for that warmth and connection, and they're going to miss not being able to see a big, warm, welcoming smile because it's hidden behind the mask.
"It does take a little while for people to get used to that, but we have a very loyal customer base, and they trust us to take care of their safety. I think they're looking forward to being able to see us again."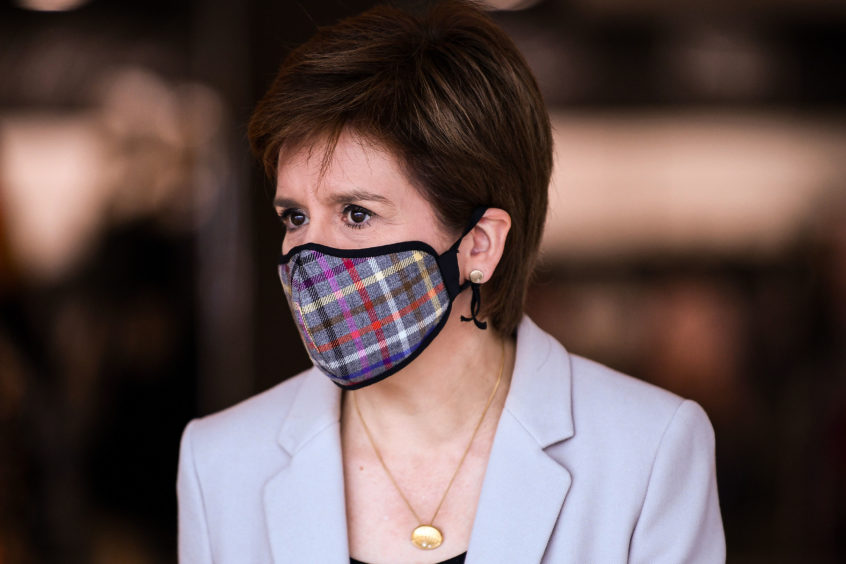 Luxury retailers are also confident a smaller footfall in-store could be a positive step, with Kyron Keogh, managing director of ROX, an award-winning Scotland-based luxury jeweller, admitting the slower pace of shopping could provide more opportunity for one-to-one service.
He said: "We spent a lot of time trying to figure out how we were going to provide that excitement in our shops, while still keeping our customers safe.
"When we reopened in England, the response was fantastic – customers understand that life is different now, so they expect the sanitisation measures and social distancing, and I'm pleased we've been able to incorporate those into the shopping experience."
Despite the prospect of shopping at a social distance, queues are expected to form outside many stores tomorrow, as experts admit lockdown will change how we shop long-term, and reopening may pose a significant challenge for some already struggling retailers. A third of people in the UK bought items online for the first time during lockdown, according to a recent survey by Visa, and there has been a huge shift towards shopping from the comfort of home – the owners of high street giant Zara, for example, saw e-sales rise by 95% in April.
Stuart Patrick, chief executive of Glasgow Chamber of Commerce, said: "The high street was already threatened with the trend of online shopping, however, the pandemic has accelerated the pressure.
"We have seen several household names enter into administration. There is no underestimating the challenge ahead, and we need a much bigger, more co-ordinated initiative to design the high street of the 21st century than we have so far seen." Although stores with street access can reopen from this week, indoor shopping centres and malls will have to wait until at least July 13. Many are planning a one-way system around the malls, contactless payment are encouraged where possible, and customers are being asked to avoid shopping in groups.
David Pierotti, general manager at Silverburn, in Glasgow, said: "We're working hard to make sure we reopen on July 13. We ask that people be patient with us though, as the way we shop is going to be different for a while. We can't wait to reopen, and to welcome back our customers."
Although shopping will remain a socially distant affair for some time to come, Kyron Keogh believes fashion lovers will still be able to enjoy a trip to the high street – and even a glass of fizz.
He said: "In usual times, 80% of our revenue comes from our shops, so it has been a tough few months.
"The experience has always been a part of what we do. We want customers to come in and take the time to have a drink, peruse the products, and go away knowing they've made an informed decision. All we're doing now is just an extension of that, with a little bit of PPE, real thought going into the process, and enhanced cleaning measures. Ultimately, the experience can still be the same.
"Our bars are still open, so customers can still have a coffee or a glass of champagne. We're taking the lead from our customers."
---
We'll have to be patient and shop at a slower pace
by Wendy Rigg, Sunday Post fashion editor
There is no doubt the pandemic has impacted the way we shop – and it's unlikely things will ever go back to the way they were.
Gone are the halcyon days of spending a happy Saturday shopping with friends, trying on clothes in every store, enjoying tea and cake stops along the way. I loved nothing better than visiting George Street in Edinburgh, before winding up at the Forth Floor cocktail bar in Harvey Nichols, where I'd enjoy Bellinis with a friend, before heading to dinner laden with our bags of goodies.
Although the first day of shop opening in London saw people queuing outside Primark, JD Sport and Nike Town on Oxford Street, most of us won't be that desperate to get back into a crowded situations. What's more, shoppers are going to have to get used to strict rules.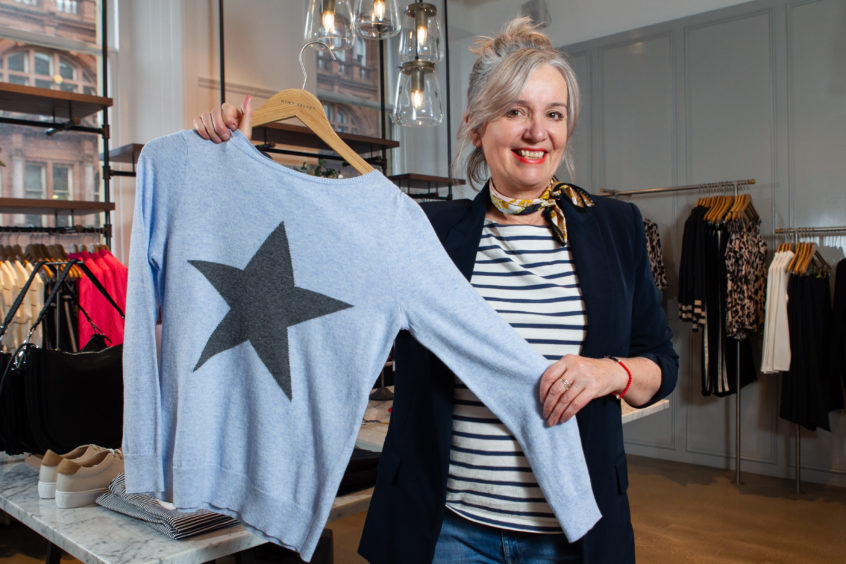 In more exclusive boutiques, shopping will be by appointment. Ahead of your allotted time slot, you'll tell a style advisor what you're looking for and your sizes, and when you get to the shop an edited selection will await you. After you've tried them on, clothes will be steamed and won't be put back on the rails for up to 72 hours, if you decide not to buy.
In many high street shops, we won't be able to try on clothes at all.
For me, shopping is all about seeing the quality of the fabric, being able to touch and feel the clothes you're thinking of buying.
We are all going to have to get used to a new normal, and that means developing a bit more patience – and the new rules mean shopping is going to be at a much slower pace.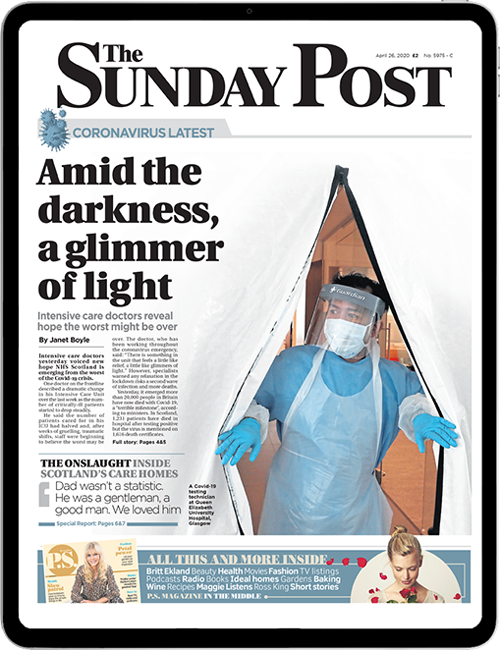 Enjoy the convenience of having The Sunday Post delivered as a digital ePaper straight to your smartphone, tablet or computer.
Subscribe for only £5.49 a month and enjoy all the benefits of the printed paper as a digital replica.
Subscribe