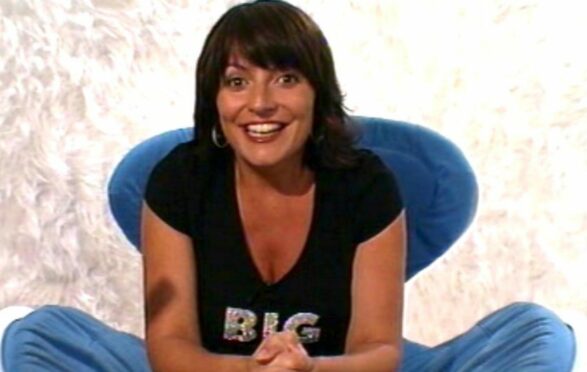 The giant eye flickered and filled the screen. I audibly gasped in delight.
Turns out all Big Brother had to do to reignite my interest was disappear for four years then announce its surprise return during an ad break in the Love Island finale, sending more shivers of excitement down my spine than any oiled-up hunk in trunks ever could. Strangers stuck together in a house? Ooh, my favourite genre!
I'm not kidding, either. I vividly remember counting down the days to the very first episode of Big Brother in July 2000. I was 13 years old and desperate to watch this never-before-seen social experiment that promised to combine voyeurism with psychological mind-games and deliver succulent nuggets of TV gold in the process.
For about a decade, it succeeded. "Nasty" Nick Bateman being rumbled for his duplicitous scheming; the late, great Nikki Grahame's fiery diary room rants ("Who is she?!"); Michelle Bass and Emma Greenwood's fake eviction (and the Fight Night that ensued); Alison Hammond being so eager to see over a wall, she jumped on a table and broke it. I savoured it all.
Then there were the celebrity iterations of the show that generated telly events so seismic they've got their own cultural shorthand and a Rolodex of accompanying memes. Say "David's dead" to the right person and they'll dissolve with laughter. Ask them if they want you to "be the cat" and they may well vomit on the spot.
But, somewhere along the way, Big Brother lost its lustre. Moving from Channel 4 to Channel 5 in 2011 didn't help, and it never felt quite the same without Davina McCall at the helm. It also, by that point, wasn't monopolising the reality TV genre in the way it once had. Many of us had our heads turned by glossier shows such as Keeping Up With The Kardashians, The Only Way Is Essex and Geordie Shore. With their tans-and-veneers glamour and tooth-and-claw drama, they made Big Brother seem as riveting as a visit to a retirement home. Ratings slumped. When it was axed in 2018, few were surprised.
After a summer spent gazing slack-jawed at Love Island's perfectly preened contestants, however, I find myself craving a break from all that glitz. I don't want to look at interminably dull, gym-chiselled humans with immaculate make-up and zero body hair having chats with one another about who they fancy. I want to see a bunch of ordinary people, who have fewer than 1,000 Instagram followers between the lot of them, licking crisps to determine their flavour. I want to see fat people, thin people, and everyone in between. Smeared mascara, odd socks, pillow-creased faces, and day-long huffs because someone finished the last of the milk. (I am perilously close to simply describing myself.)
Even if ITV2's reimagining of Big Brother next year does see a return of sorts to its earlier days, will it still captivate me in the same way it once did? Part of its appeal lay in its fly-on-the-wall look at normal folk just, well, existing; a sort-of Truman Show that the contestants were in on. On lonely nights you could tune in at midnight to see them up late talking nonsense or, rather creepily, sleeping. It was a novelty. Yet these days, thanks to social media, it's impossible to escape the lives of others. We're only ever an app-tap away from watching someone livestream themselves eating a sandwich or seeing two strangers squabble over politics.
We're also much more aware now than we were two decades ago of everyone's internal lives, which is no bad thing. We understand mental health issues on a much deeper level these days than in the early-noughties – and we've also seen how reality TV stars have suffered as a result of being incubated in a show then spat out into a cruel world of scathing online commentary. Many have reported feeling depressed and anxious on the other side, unable to return to the familiar comforts and anonymity of their old lives. Two former Love Island contestants as well as the show's previous presenter, Caroline Flack, died by suicide. I might have had a Pavlovian response to the Big Brother trailer when the theme erupted and zipped me back to my younger years, but am I genuinely excited about the show's comeback? I'm not sure. I think I might just be fondly reminiscing about a period of time we can never return to. There's only one way to find out.
The Spice Girls are Tories? Oh, zig-a-zig naw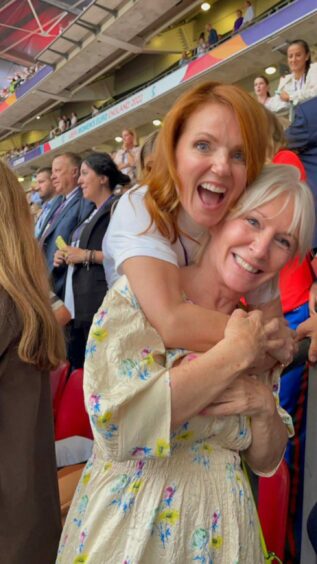 Have you ever had "the ick"? The feeling you get when a love interest does something cringeworthy or disgusting and instantly becomes less attractive in your eyes. A 14-year-old recently told my friend that she'd fancied her neighbour until she saw him commit the heinous crime of wearing a pair of shorts in winter. Ick.
Geri Halliwell, or Horner, or whatever she's called these days, may not be my love interest, but she was my favourite Spice Girl back in the day – but last week she gave me the major ick when photos surfaced of her 1) grinning ear-to-ear with her arms draped around Nadine Dorries and 2) hugging Liz Truss (who she's apparently backing to be PM) at the women's football Euros final.
Ginger was already on dodgy territory having once referred to Margaret Thatcher as "the first Spice Girl, the pioneer of our ideology – Girl Power", but I'd written that off as her being young, daft and possibly inebriated. Now I need to face up to the fact that my childhood hero knew nothing about Girl Power and is quite happy to support the kind of women who call for abortion restrictions (Dorries) and create tax plans that could, according to a maternal rights campaign group, lead to "a mass exodus of women from the workforce" (Truss).
Ginger, definitely; Posh, probably; Scary, who knows? But after all we went through together, I still cannot, and will not, believe that Baby and Sporty would ever vote Conservative.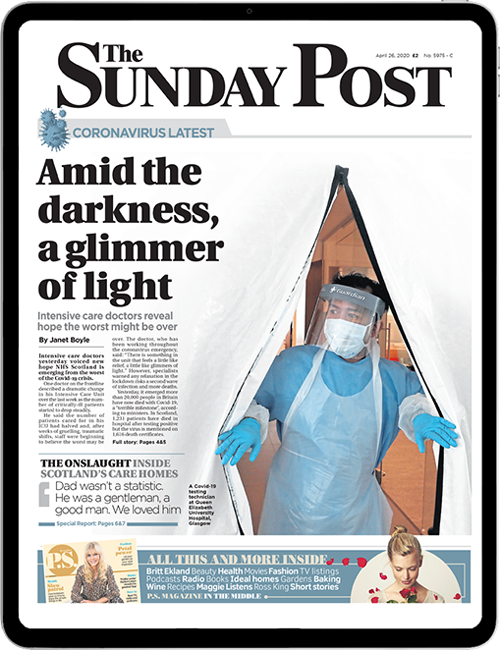 Enjoy the convenience of having The Sunday Post delivered as a digital ePaper straight to your smartphone, tablet or computer.
Subscribe for only £5.49 a month and enjoy all the benefits of the printed paper as a digital replica.
Subscribe