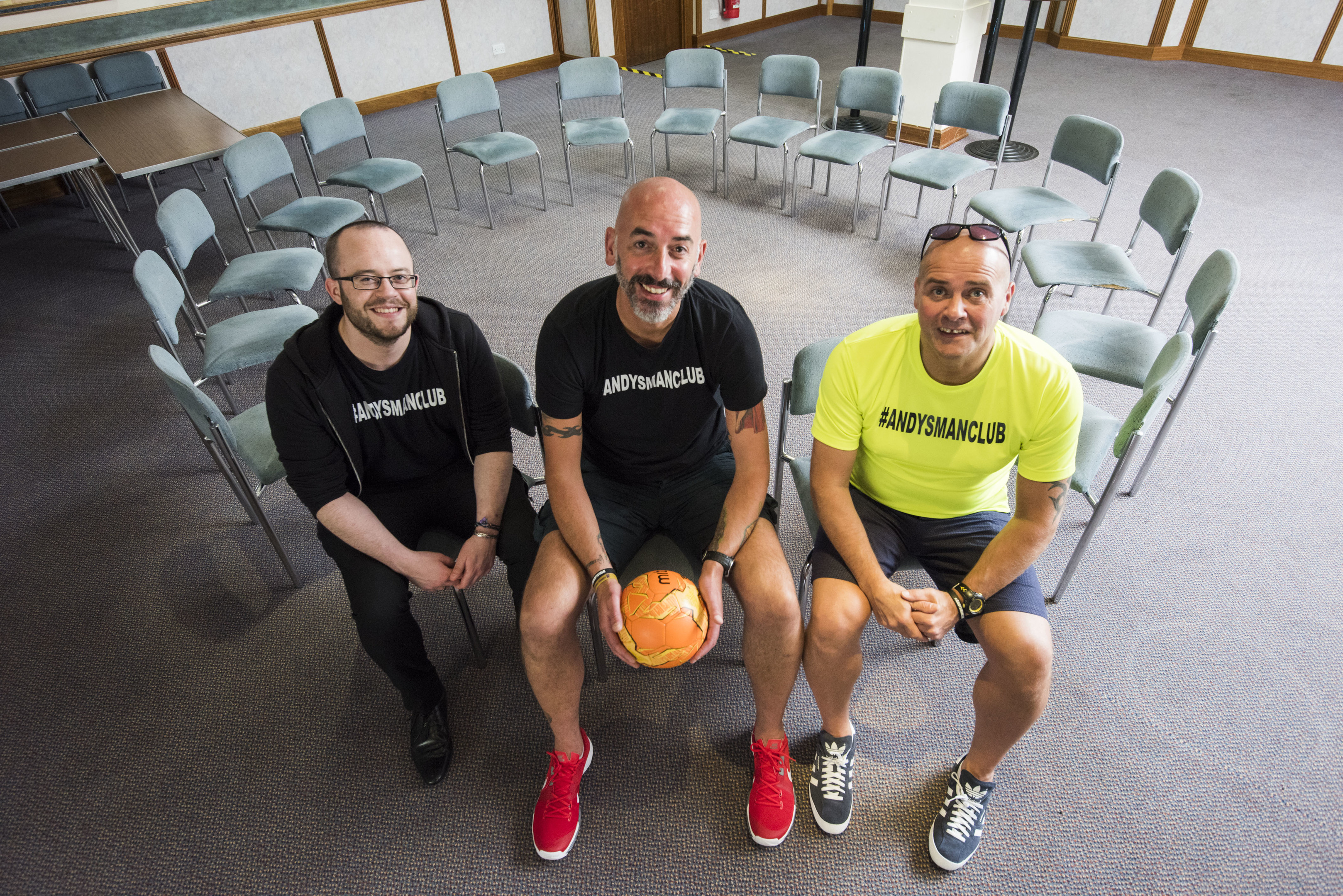 IT'S okay to talk about your mental health, even if you're a bloke in Scotland.
That's the message being shouted by the guys behind the Scottish arm of Andy's Man Club.
Every week, Alex McClintock and Adam Allison help men in Perth, Dundee and Oban open up about their mental health.
"I was brought up being told big boys don't cry but it actually takes a bigger man to show emotion and talk about his feelings than bottle it up," said physical education instructor Alex.
"We're trying to challenge stigmas and remind guys that it's OK to talk." Alex, 44, has battled with depression since his early twenties and tried to take his own life three years ago.
But a timely phone call from his teenage daughter pulled him back from the brink.
He credits discovering Andy's Man Club and being able to speak to men who could identify and empathise on his level as being key to his recovery.
The project was started in England by former Rugby League player Luke Ambler in memory of his brother-in-law Andy Roberts, who committed suicide in 2016.
Last September, the two HMP Perth prison officers brought the concept north.
"We sit in a circle and discuss five questions, like how people's week has been and what's troubling them to their favourite joke," Alex explained.
"We pass a ball to decide who speaks but there's no pressure to share. Some guys will go to four meetings before they open up. It's like a brotherhood. We've had guys break down, other guys support them, or we can be rolling about in hysterics. It's a powerful thing to help someone talk about what they've gone through in a safe space."
Suicide is the biggest killer of men under 45 in the UK.
Scotland was the only nation to see a rise in male suicides in 2017 when there were 522 incidents, three times higher than that of women.
There are plans to expand Andy's Man Club to Glasgow and, in October, Alex and Adam will climb Kilimanjaro to raise awareness.
Despite high-profile celebrities such as Ricky Gervais and David Beckham openly speaking about their own battles, a damaging stigma remains around men's mental health.
"At first, I struggled to speak to anyone about what I was going through. We're encouraged to not grin and bear it, and that's dangerous," said Perth member Nicol Lumsden.
The 29-year-old was diagnosed with clinical depression in January 2017. He was inches from ending his life just eight months ago.
"I was happy in my job and family life but had a low mood for about six months and things went downhill after my diagnosis," said Nicol.
"I couldn't get out of bed, shower or eat, and wasn't sleeping. The whole time I told my family I was fine.
"On November 14, police found me on the railings of Queen's Bridge in Perth at 1am. I can't remember anything about it.
"I'd only been going to the club for two weeks so hadn't been able to open up. Now I know I have people to turn to for help."
Returning to the group after six weeks in hospital to be met with understanding and acceptance was invaluable to Nicol.
"It's odd that something so simple as talking in a group can lift your mood," he said. "Hearing other guys in the same situation as you talking about their problems, you realise you're not in it alone.
"Nobody's a medical expert or has all the answers but they're there to listen and give advice. Now I've got my life back on track. Without the group, that would never have happened."
andysmanclub.co.uk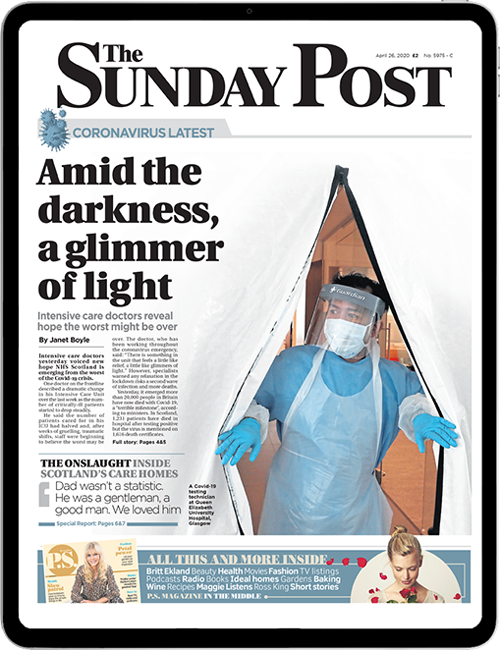 Enjoy the convenience of having The Sunday Post delivered as a digital ePaper straight to your smartphone, tablet or computer.
Subscribe for only £5.49 a month and enjoy all the benefits of the printed paper as a digital replica.
Subscribe