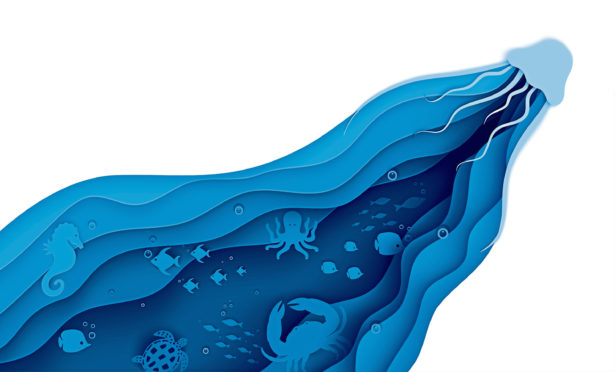 Campaigners are calling for a "Blue Recovery" to save Scotland's vital seabeds.
The beds beneath our seas plays a vital role in Scotland's marine ecosystem and provides vital habitats for young fish and can soak up carbon from the atmosphere.
Flame shell reefs, seagrass meadows, mud and maerl beds – a seaweed which grows at a rate of just a millimetre a year – all have key roles in the biodiversity of coastal waters.
But the seabed is fragile and has been left badly damaged by decades of bottom trawling – particularly scallop dredging – since a century of restrictions were lifted in 1984.
Building off-shore wind farms, drilling for oil and the run-off from agriculture and industry have also had an impact.
The Scottish Government has introduced Marine Protected Areas – or MPAs – which are designated for 37% of Scotland's seas.
But marine groups and scientists believe more could be done to protect the seabed to help boost environmental and economic sustainability.
They want to see a Blue Recovery where marine habitats are protected so they can form the building blocks for healthier seas.
Nick Underdown of the campaigning marine charity Open Seas said: "One of the things that is often missed is the absolutely vital role the habitats of the seabed play in the functioning of marine ecosystems and the overall health of the sea.
"Scotland's seas and global seas used to be significantly richer and more biodiverse and have a greater spread of marine habitats on the seabed than they currently do.
"Our view is not enough of the in-shore seabed is protected.
"A lot of fishermen are not happy about the impact of dredging on their fisheries but people within the scallop fleet are very concerned about what we're saying because it's their livelihoods.
"It's a really, really challenging situation but at the base of it are these habitats, and the seabed habitat is a really important thing that we need to look after better.
"We need to reverse the damage. A Blue Recovery is definitely something we want to see happen."
The habitats on Scotland's seabeds include reefs of flame shells which can support hundreds of different species. Mud and sediment are not inert substances but absorb carbon and provide food sources for fish and sea birds. Maerl beds carpet the sea floor and are a valuable spawning ground for herring, and seagrass beds provide stability and protection against coastal erosion as well as filtering the water.
Dr Mark Hartl, an associate professor of marine biology at Heriot Watt University in Edinburgh, said: "The seabed is out of sight, out of mind. Things have declined quite dramatically but if you leave something alone for long enough then it will recover but it depends where it is and it depends on what the severity of the original damage was.
"The timescales in the Forth or the Clyde are completely different to the deep sea, as it's years to decades whereas in the deep sea you're talking millennia.
"There's such a big outcry not just for more MPAs but for better managed and enforced MPAs.
"It's all well and good declaring something a protected area but if you don't police it and don't manage it because there's no resources or will to do that then it's not going to help."
---
Investment and action is needed to safeguard seas

Claudia Beamish, Scottish Labour's spokesperson for climate change, environment and land reform
When the Marine (Scotland) Act came into force in 2010, it was heralded as a new dawn for the protection and enhancement of Scottish seas. Hopes were high for a new, sustainable approach to manage the demands on the sea that would benefit wildlife, climate change efforts and coastal communities.
Ten years later, Scotland's marine environment is in crisis. It has suffered under a series of false promises and neglect. Since 2016, the SNP has committed in parliament more than two dozen new Marine Protected Areas (MPAs) – but ambition has not matched reality.
The impact of this failure is laid bare in the leaked government report, titled "Scottish Overall Assessment 2020" compiled by NatureScot in 2019. Its miserable findings show vital habitats have shrunk, in some areas virtually disappearing. These include flame shells, mussel beds, and seagrass – which charity Open Seas call the "life support of oceans".
These communities are on the frontline of Brexit and Covid-19 implications. And despite warm words from the Scottish Government on a green recovery, there is no sign of a blue recovery.
The next decade must put an end to our seas' declining health, with investment in marine conservation and robust action in the face of climate and nature emergencies.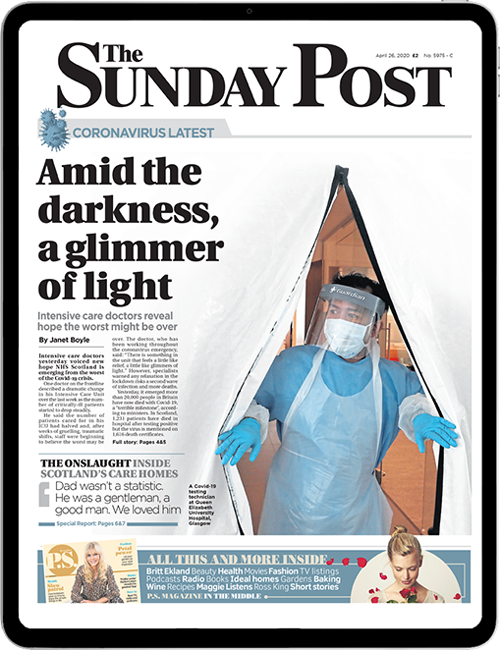 Enjoy the convenience of having The Sunday Post delivered as a digital ePaper straight to your smartphone, tablet or computer.
Subscribe for only £5.49 a month and enjoy all the benefits of the printed paper as a digital replica.
Subscribe