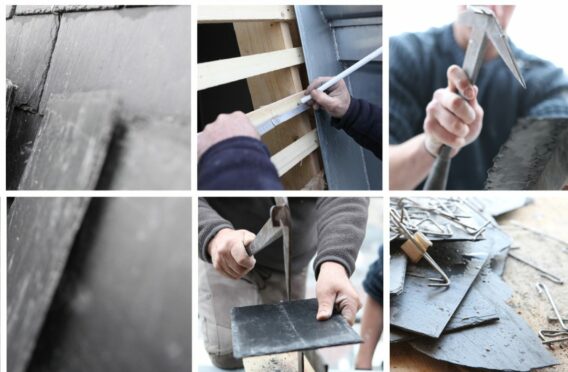 When Janet and David Hill paid more than £44,000 for a new roof with a 25-year guarantee, they expected a good service if they ever ran into issues.
The retired couple shelled out the money in 2015 to have the outside of their house in Kinross, near Perth, refurbished by Dundee-based DM Roofing.
"More than £40,000 was an eye-watering sum of money for us to find but getting a new roof is something you only get done once so we wanted it to be right," said Janet.
"We had obtained quotes from other firms that were thousands of pounds less but we were impressed with DM Roofing.
"There was a 25-year guarantee and also a promise of regular maintenance checks, so we went with them."
Janet, 72, said that the work went reasonably well at the time the job was done.
"The workers turned up late a few times and it took longer than expected," she said. "But the boss was very hands-on and we were happy with the results."
The firm returned the following year after the couple raised some concerns about the roof. "They came back to check it and do a few other things," said Janet.
However, after a storm last year, a neighbour noticed a few slates were missing from their roof.
"Our neighbours had people out repairing their own roof and they said that they had spotted that ours had been damaged, too," she said.
"I didn't just take their word for it but I got someone out to clean the gutters and they said there were a few issues with the slates and flashings that needed attending to and it would cost about £1,200 to fix.
"I was concerned about this as winter was fast approaching so I got in touch with DM Roofing and they came out to have a look.
"But then after that we heard nothing further, so we had no idea what was going on."
Janet said she could get no joy from the roofing company despite making several phone calls and sending emails over several weeks.
"I wasn't best pleased with the service after we had spent all that money with them," she said.
At the end of her tether, Janet contacted Raw Deal for help and advice and we asked the company to investigate.
The good news is that the firm responded quickly. Their staff apologised for the past communication issues and arranged to assess the roof.
Following an inspection by a surveyor, the company said that the issues were not caused by workmanship-related damage and so were not covered by the warranty.
However, the firm has now agreed to carry out follow-up repairs at the house.
DM Roofing said: "A surveyor will come out, and then a plan for any works required will be scheduled as soon as possible thereafter. We will keep an eye on this to completion."
Janet confirmed contact with the company had resumed and she was grateful to Raw Deal for intervening.
She added: "We seemed to be getting nowhere with this on our own, so the help is very much appreciated. Keep up the good work, Raw Deal."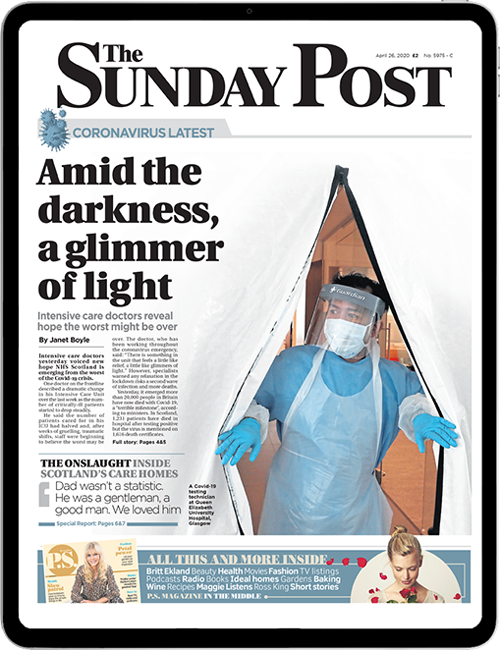 Enjoy the convenience of having The Sunday Post delivered as a digital ePaper straight to your smartphone, tablet or computer.
Subscribe for only £5.49 a month and enjoy all the benefits of the printed paper as a digital replica.
Subscribe