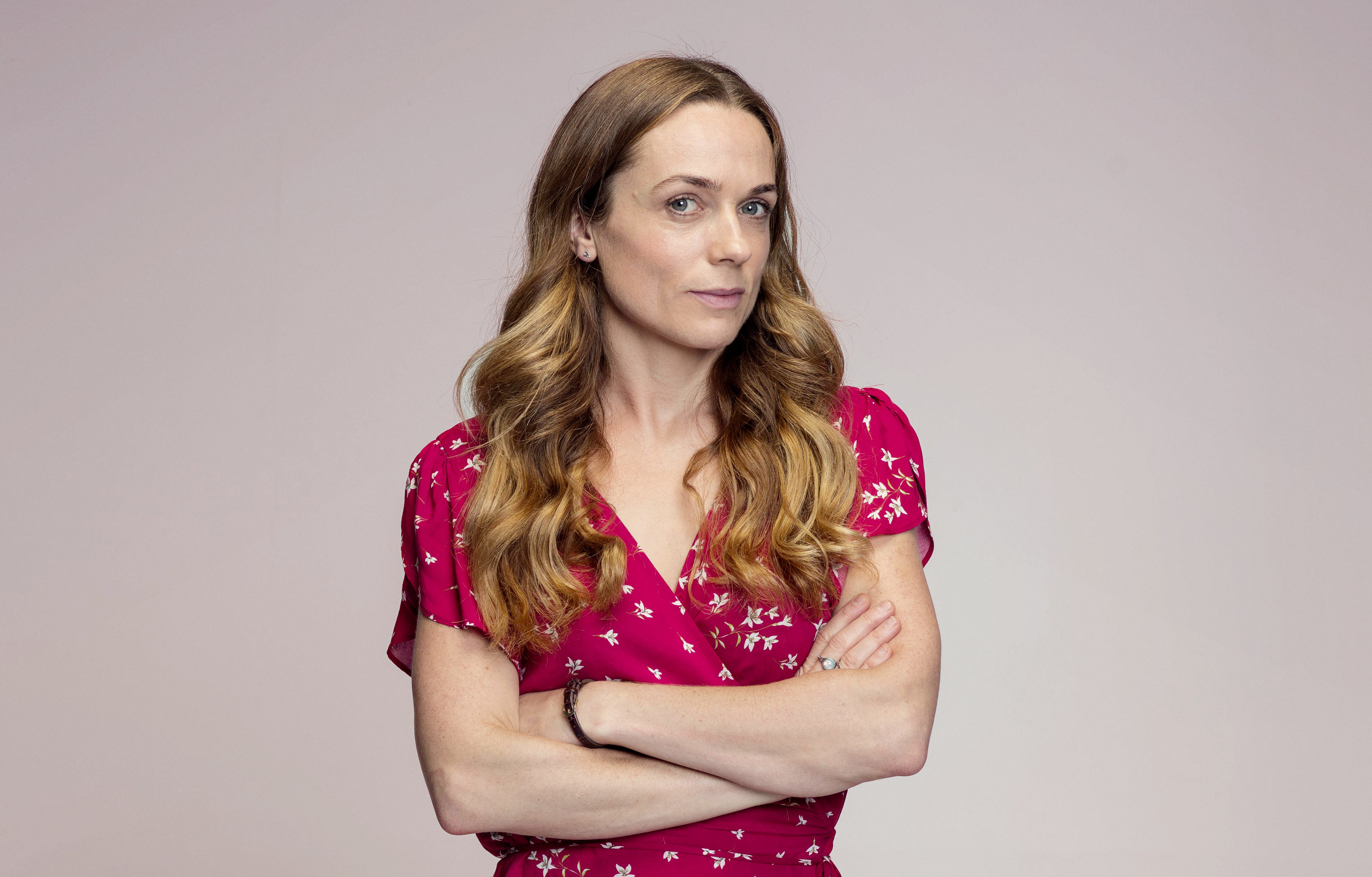 STARRING in a TV series called Luck couldn't have been more fitting and prophetic for Kerry Condon.
It helped propel her to a whole new life in Hollywood, one that saw her land a leading role alongside Oscar-winner Frances McDormand in award-laden smash hit Three Billboards Outside Ebbing, Missouri.
But the Irish-born actress made a welcome return to the Emerald Isle for her latest project.
Women On The Verge is a comedy-drama based on acclaimed Scots-based writer Lorna Martin's book, which has been adapted for the screen by Sharon Horgan.
Shows such as Catastrophe and Motherland have made Horgan one of TV's hottest names and Kerry told iN10 that she's not just talented, but also has remarkable recall.
"I had done a play that she remembered from 13 years ago and she thought I would be perfect for this," revealed Kerry.
"I couldn't believe she had remembered that from so long ago.
"But she has a show in America on HBO and she had seen other things I'd done over here, too."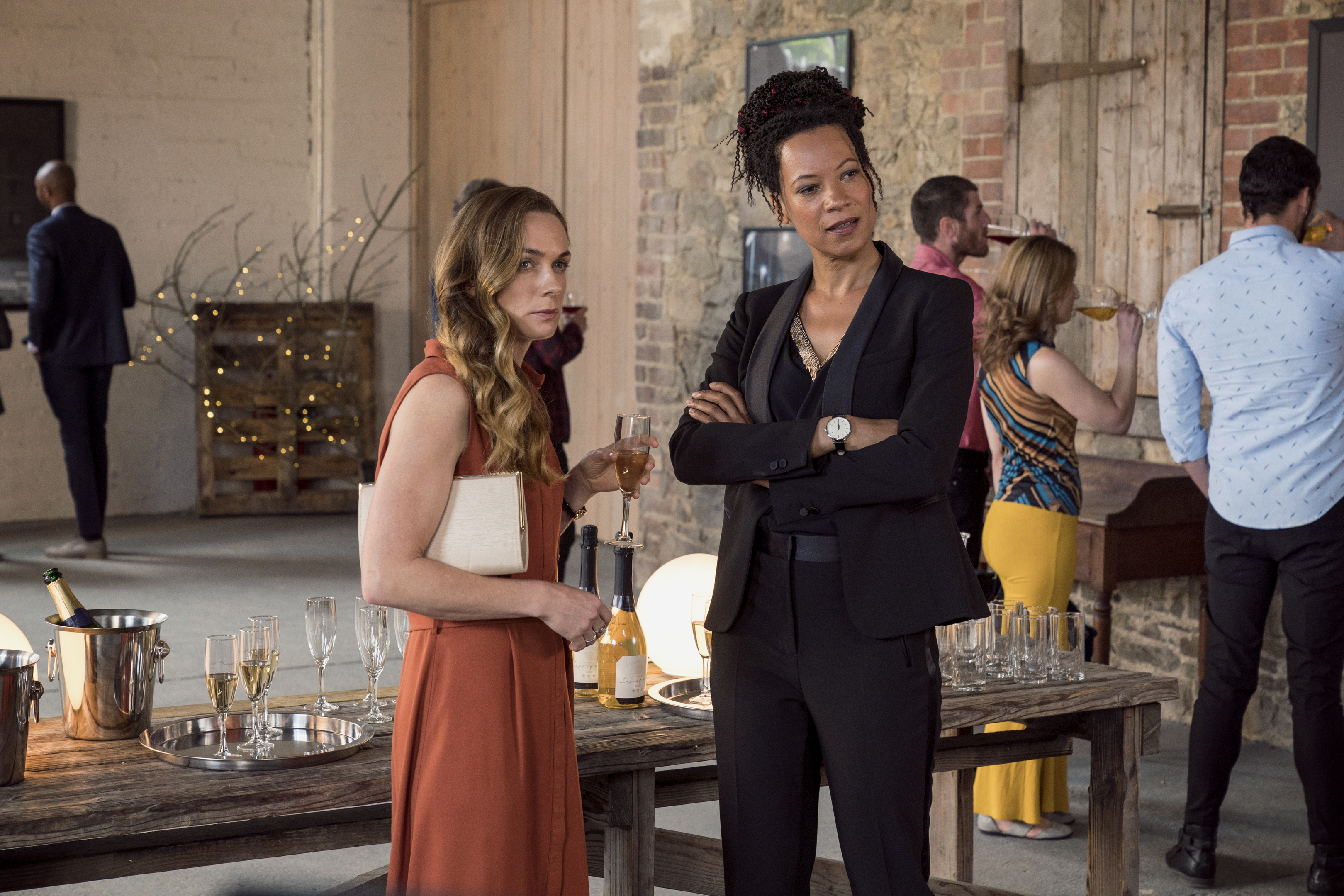 Filming in Dublin took place in late spring, in the middle of the heatwave in which the whole of Ireland basked.
And, now being used to Los Angeles weather, the wall-to-wall sunshine and baking temperatures just added to her enjoyment of filming the series about the three thirtysomething career women, which also stars Horgan, Nina Sosanya and Eileen Walsh.
"We were blessed," says Kerry. "I get home at Christmas and at other times when there's some sort of a soiree.
"But while I do make an effort, it was great to get back, do great work, get paid and get the chance to meet people. That's the best of all worlds."
Kerry moved to New York from her base in London a few years back and it was while she was there that Luck came up.
"It was in Los Angeles, so I relocated there and, as it lasted a couple of years, I was quite settled.
"It was about horse riding and I was playing a jockey. When it finished it was kind of a combination of being too lazy to move away and also that, by that point, I had two horses.
"I didn't want to drag them all the way back to New York or do something else."
Kerry landed roles in US series Believe, The Walking Dead and Better Call Saul. She has also provided voices for blockbuster movies Captain America: Civil War and Avengers: Infinity War and has a movie called Dreamland, with Margot Robbie, on the way.
But her leading role in Three Billboards was a real talking point and once again it came about because of her connections.
"I had worked with the writer-director, Martin McDonagh, a few times before on plays," says Kerry. "Everything he does is very good, but sometimes people can write amazing things and they don't get attention.
"A lot is luck and timing and I wasn't aware when I was making it that it was going to do as well as it did.
"But it was a lovely experience and it was sweet the way it worked out."
And while Los Angeles can be full-on, pressured and with more than a whiff of ambition and even desperation about it, Kerry says she has found a particular niche in the City of Angels. "I've made my own life here," she explains. "Horse riding has helped because I'm surrounded by people who have a common interest.
"I like being alone. I can see that if you came here at a different time in your life you'd want to go out and do the whole Hollywood scene. I'd find that soul-destroying."
Although she's one of the actresses to have enjoyed most success going from these shores to America, there is one Scots project she says she's sorry she missed out on.
"I love Lynne Ramsay and I wrote to her years ago when she was making Morvern Callar," adds Kerry.
"But then she cast one of my favourite actresses, Samantha Morton, so I can't have any complaints. I would have cast her over me!"
Women On The Verge, W Channel, Thursday, 10pm.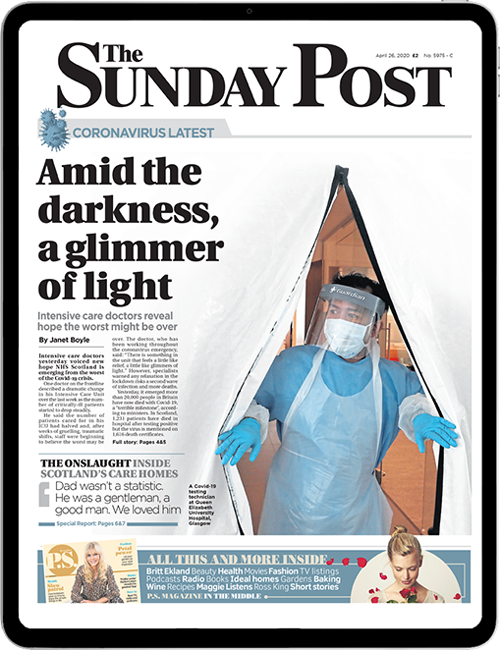 Enjoy the convenience of having The Sunday Post delivered as a digital ePaper straight to your smartphone, tablet or computer.
Subscribe for only £5.49 a month and enjoy all the benefits of the printed paper as a digital replica.
Subscribe