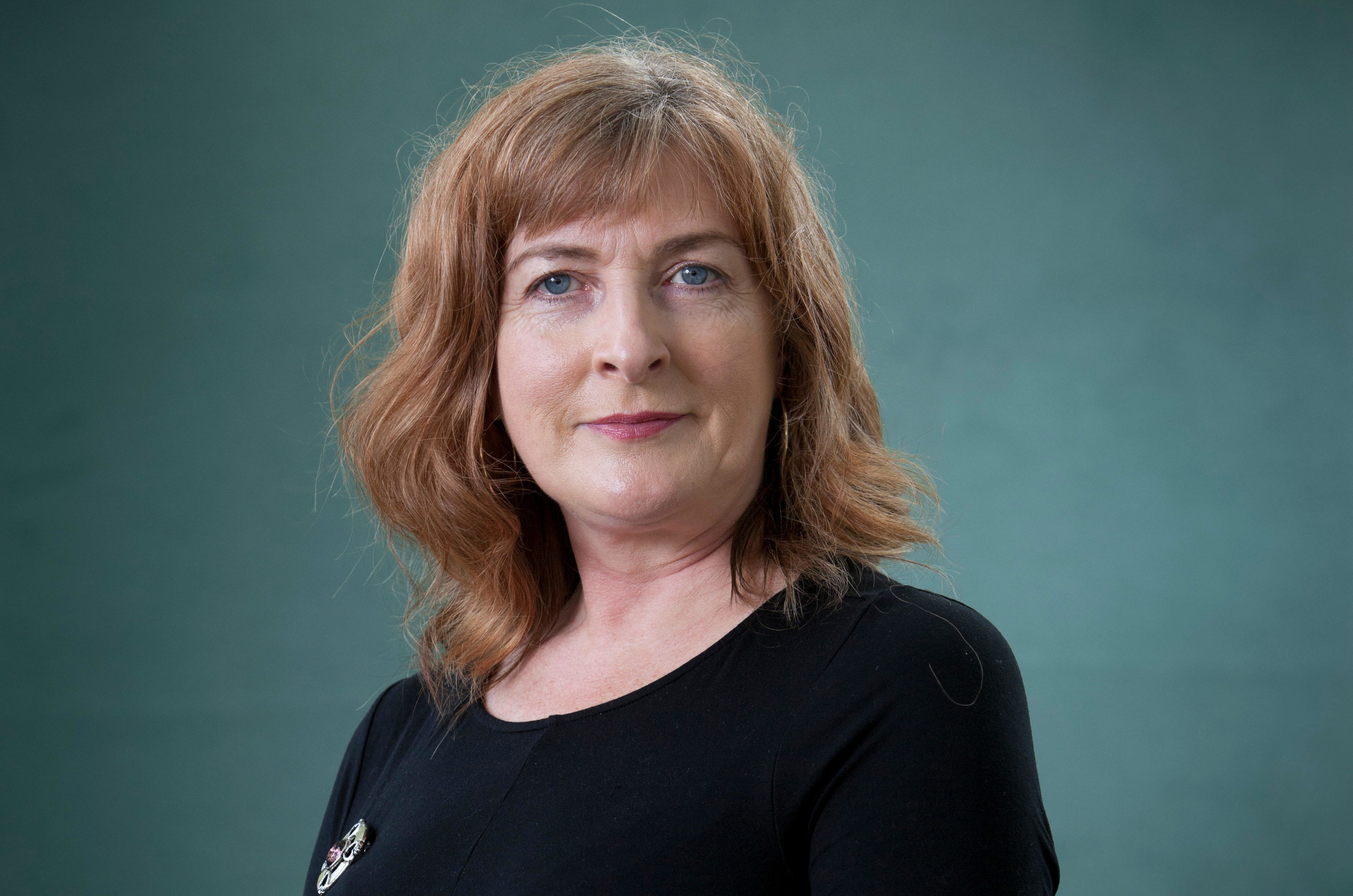 SCOTS readers' passion for crime is in danger of squeezing out other novels and poetry, according to one acclaimed author.
Janice Galloway fears the rise and rise of Tartan Noir – Scotland's homegrown crime writing – is making it tougher for writers in other genres.
Authors like Ian Rankin, Denise Mina and Val McDermid have led a surge of other crime writers, who have become international best-sellers with dark tales from Scotland's underworld, and Bloody Scotland, the annual crime writing festival will again be a sell-out when staged in Stirling next month.
Galloway is also a fan but says so much attention is given to Tartan Noir authors that other equally accomplished writers might be left in the shade.
Speaking on the eve of the Edinburgh International Book Festival the award-winning novelist, whose books include The Trick Is To Keep Breathing and All Made Up, said: "The massive boom at the moment is crime festivals.
"There are literary festivals that are now crime festivals. But that means there is a backlog of literary authors who are wondering who is going to find their stuff.
"People have to be dedicated enough to go hunting for it. I think we are losing things because of not having a spotlight.
"It's fantastic that crime is doing so well and Val McDermid, who is a wonderful person, seems to be an unstoppable force. But there are other forms of writing out there.
"It breaks my heart that poets aren't being heard, for example."
Crime writers Abir Mukherjee and Graeme Macrae Burnet on bringing tartan noir to Kolkata with Val McDermid
The Edinburgh book festival begins on Friday with one of the main themes being Muriel Spark on her centenary of her birth. The anniversary is being celebrated with a series of events in her home city.
The first, on Saturday, is a tribute by Janice who will be reading selections from Spark's most evocative works.
All 22 of her books have been republished this year, but Janice says Spark largely remains an undiscovered treat.
"I am astonished by how many people have never read any of her books," said Lanarkshire-based Janice.
"They have seen the movie The Prime of Miss Jean Brodie but they haven't dug into the books.
"They are missing out on a lot. I have been doing some things already this year, reading a bit from this book and a bit from that and saying I defy you not to go and read the rest.
"Now that she's been republished there's no excuse for not buying a few books of one of Scotland's greatest writers.
"I'm encouraging people to see what they are missing.
"I'll also be talking a bit about her roots and how her path to becoming a writer was anything but smooth."
The book festival takes place against a backdrop of figures released last month showing that British publishing houses had a record-breaking year, with sales in 2017 of £5.7 billion.
But Janice is worried by the picture in Scotland and has concerns over the viability of publishing houses here.
She was one of the authors hit by the collapse of Freight Books. Founded in 2011 and named Scottish Publisher of the Year in 2015, it was wound up late last year with dozens of authors not paid royalties and advances.
Freight had Janice's latest book of short stories and Trainspotting author Irvine Welsh was also on their books.
"Scandalously, a lot of women writers in particular who handed their books over in good faith will never see it," said Janice.
"They know they existed but have probably been pulped or dumped.
"I can't imagine what a blow that is to a new writer. It was such a body blow to so many young folk. I have met some of them and they have heartbreaking stories about how much they were looking forward to their very first book and they now have nothing to show for it.
"It would seem there is a problem in Scotland with keeping a publishing house going."
One of the trends in the Publishers' Association figures was the healthy sales of traditional books, with physical sales up 5% to £3.1 billion. Digital book sales, excluding journals, were down by 2% and Janice says she always felt the supposed demise of the hardback and paperback was overstated.
"Physical books will never be a thing of the past," adds Janice. "They mean a great deal to me and people are starting to realise that holding the real thing and not reading on a screen is a very different experience.
"An ebook just doesn't feel as right in your hand."
There is a lot of innovative literature that does deserve to be seen and heard more
Crime may still be king, but smaller, independent publishers are ensuring other voices are still heard.
"Genres like crime do get picked up more than others but there is no shortage of great writing in Scotland," said Dr Gill Tasker of Stirling University.
"There are so many independents who are producing what is often innovative literary work. It maybe doesn't have the same international profile, but it does deserve to be seen and heard a
bit more.
"Some are blatantly Scottish, but there are all different types, including authors from abroad.
"I used to work for Publishing Scotland, the trade body, and I know that they have around 60 member publishers, the majority independents."
Angie Crawford, Scottish buyer for Waterstones, says Scots are still willing to give other genres a chance despite the popularity of Tartan Noir, which many commentators believe began with William McIlvanney's Glasgow detective novel, Laidlaw.
"Scotland has a strong tradition for crime fiction, but I think that adds to the literary scene," said Angie.
"Our Scottish Book of the Month for August is a literary novel set in Uist, The House Between Tides by Sarah Maine.
And Roanna Branigan, Scottish buyer for Blackwell's, says big, non-crime breakthroughs are possible.
"We have a strong, vibrant scene, with both established and new authors," said Roanna.
"Just recently we've seen Gail Honeyman absolutely sweep the board with her debut, Eleanor Oliphant is Completely Fine."
Writers and fans head to best fest noir none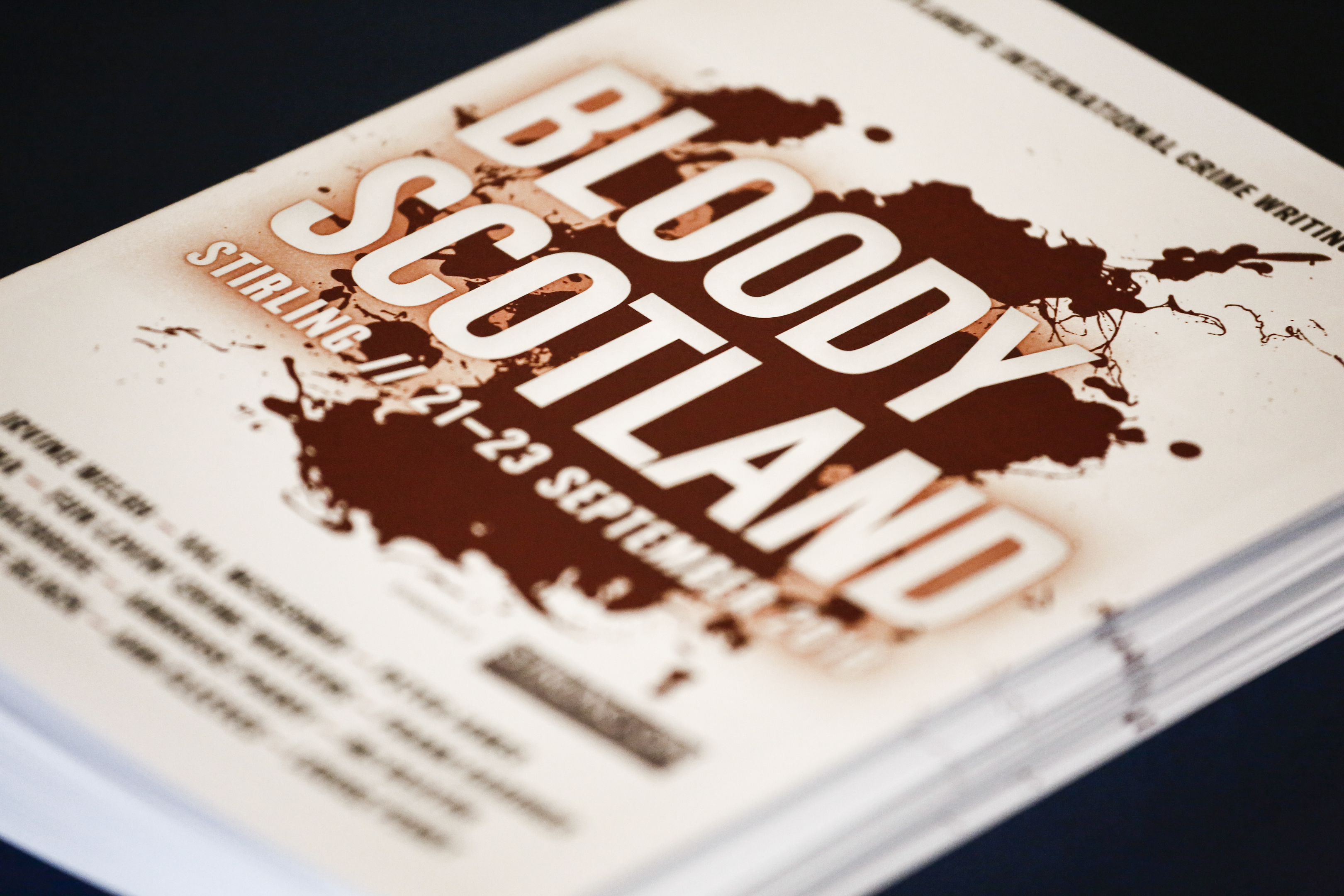 Crime writer Lin Anderson, one of the founders of the Bloody Scotland festival, sees no end in sight to the surging popularity of Tartan Noir.
"This is the seventh year of the festival," said Lin, whose latest novel Sins of the Dead is out this week.
"We had 11,000 visitors over the weekend last year and we're expecting to have more this year.
"The festival will be opened by Val McDermid and Denise Mina and closed by Irvine Welsh. It has become a massive draw internationally.
"We will have authors from 14 different counties attending this year."
Crime writing is now the biggest-selling genre in the UK and Scotland is right at the forefront.
But Lin says the tradition here is both more recent and with a different flavour.
"The golden age down south was the likes of Agatha Christie and it was all about rich people.
"Here it was really established with William McIlvanney's Laidlaw which was set in the social reality of Scotland. It was the beginning of what became known as Tartan Noir as the likes of Val and Ian Rankin read it and saw what you could do with that kind of writing in our own voice."
Bloody Scotland attracts not just the big names from Scotland, the UK and internationally, but also showcases budding Scots crime writers.
The festival running from September 21 to 23 in Stirling will this year also welcome author MC Beaton and Ashley Jensen who starred in the TV adaptation of her Agatha Raisin novels.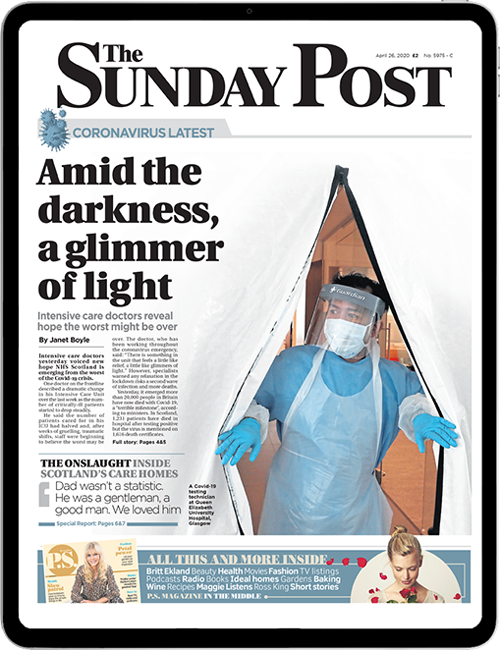 Enjoy the convenience of having The Sunday Post delivered as a digital ePaper straight to your smartphone, tablet or computer.
Subscribe for only £5.49 a month and enjoy all the benefits of the printed paper as a digital replica.
Subscribe