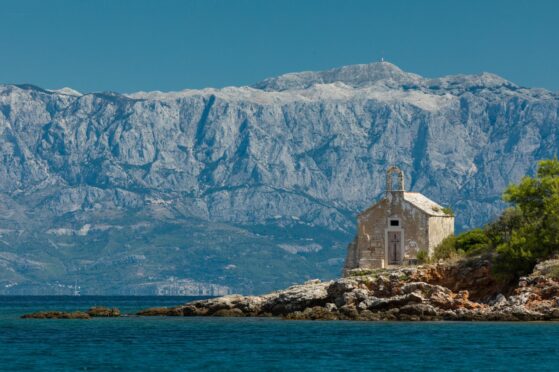 Could it be any more James Bond? We are met at Split Airport by a ridiculously swanky speedboat.
As we race across the waves toward Maslina Resort on the Croatian island of Hvar, the wind in our hair and a glass of Champagne in our hand, we are channelling 007. All that is missing is a powerboat of Blofeld's heavies in hot pursuit.
We spend the next three days in our own personal Bond movie, living a life of dreamy, relaxed luxury. Everything about the five-star resort, which has 50 rooms and three villas, oozes class.
Clad in elegant planks, Maslina is sympathetically designed to merge into the abundant Aleppo pine forest that envelops it.
We are greeted by a reception desk that is quite unlike any I've ever seen before. A monumental single block of white marble.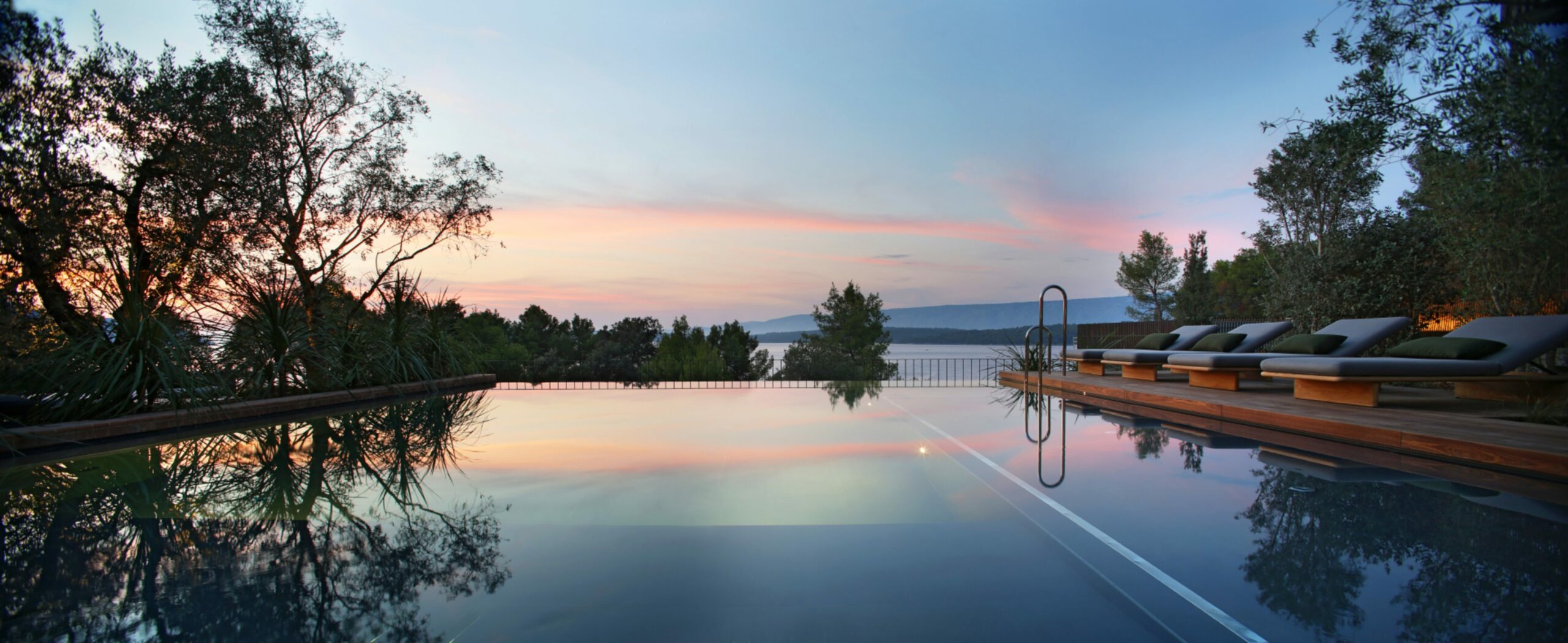 It was first building block of the resort, and the entire property had to be constructed round it. It's a spectacular statement piece that hits you between the eyes the moment you step inside the hotel.
The rest of the resort is equally stunning.
In the hotel, which is entirely plastic free, the food matches the surroundings. The executive chef, Massimo Cvec, possesses a culinary imagination Heston Blumenthal might envy. Such unlikely-sounding dishes as beef in coffee sauce and sorrel ice cream with pickled strawberries simply dance on your tongue.
The area around Maslina is just as enticing. You can reach the nearby town of Stari Grad on one of the hotel's charming wooden bicycles. The suspension may not be quite Tour de Croatia standard, but the bike certainly attracts lot of admiring comments. As I braked to avoid a woman who stepped out in front of me, her first words were: "Ooo, what a lovely bike!"
Stari Grad is rich in more ancient history. Dating back to 384 BC, when the Greeks built their first island settlement in the Adriatic, the town was subsequently colonised by the Romans, Turks, Venetians and French.
In the central square of Stari Grad (which literally means "Old Town"), we stop off at Tvrdalj Fortress. This was the summer home of the town's most storied resident, Petar Hektorovic. A poet who lived between 1487 and 1752, he was renowned for his odes to fishermen. When the Turks invaded, he fortified his house and allowed locals to take shelter from the marauding forces there.
Hektorovic also placed Latin inscriptions throughout the house. The most celebrated of these stands above the lavatory by the entrance hall. It proclaims: "If you know what you are, how can you be proud?" A great motto for life, I'm sure you'll agree. In addition, Hektorovic created an exquisite garden, whose tranquillity brings to mind the poet Andrew Marvell's famous line about, "a green thought in a green shade."
The centrepiece of the garden is a beautiful fish pond ringed by a cloister. The waters are filled with shimmering mullet, and it is strictly forbidden to catch them.
Maslina certainly lives up to the promise of the quote printed on our room key card: "This is a brief life, but within its brevity, it offers us some splendid moments."
Wherever you are in Maslina, you are guaranteed splendid moments. You are either ravished by views of the kind of blue seas rarely seen outside the confines of a brochure, or you are assailed by the heady, intermingled scents of lavender, sage, rosemary and pine (sounds like a Croatian reworking of Scarborough Fair, doesn't it?)
So many upmarket hotel chains these days offer a "cookie-cutter" experience that you could have in any five-star property in the world. But Maslina has its own unique, very compelling, very Croatian identity.
As we wistfully board the Maslina speedboat to go home, our mood is temporarily lifted by a final glass of champagne. Closer inspection reveals that it is inscribed with one word: "Pomalo." This is a widely used Croatian phrase which means "no worries."
You certainly won't have any when you visit Maslina.
---
P.S. 
During a 40-minute "Sound Healing" session at the Maslina spa, you lie quietly outside while the healer Damien conjures up wondrous music from a hand pan, a set of chimes, a gong and five singing bowls. He creates a mesmerising sound that lulls you into a deep sense of relaxation.
Factfile
Red Savannah offers a seven-night stay at Maslina on a B&B basis, from £3,110 per couple.Visit redsavannah.com. For more info go to maslinaresort.com. Flights: easyjet.com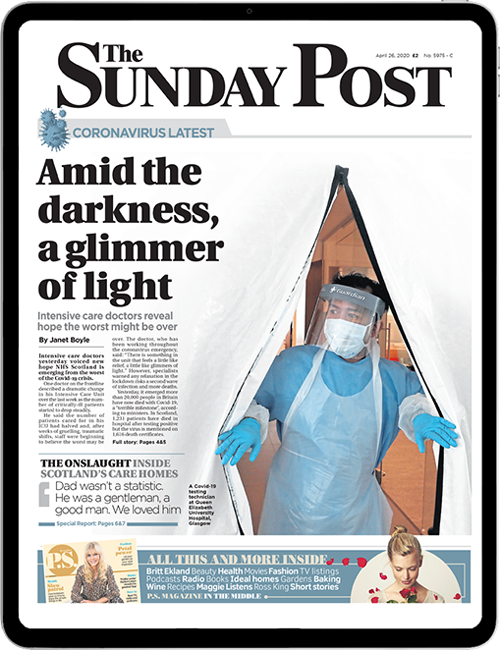 Enjoy the convenience of having The Sunday Post delivered as a digital ePaper straight to your smartphone, tablet or computer.
Subscribe for only £5.49 a month and enjoy all the benefits of the printed paper as a digital replica.
Subscribe