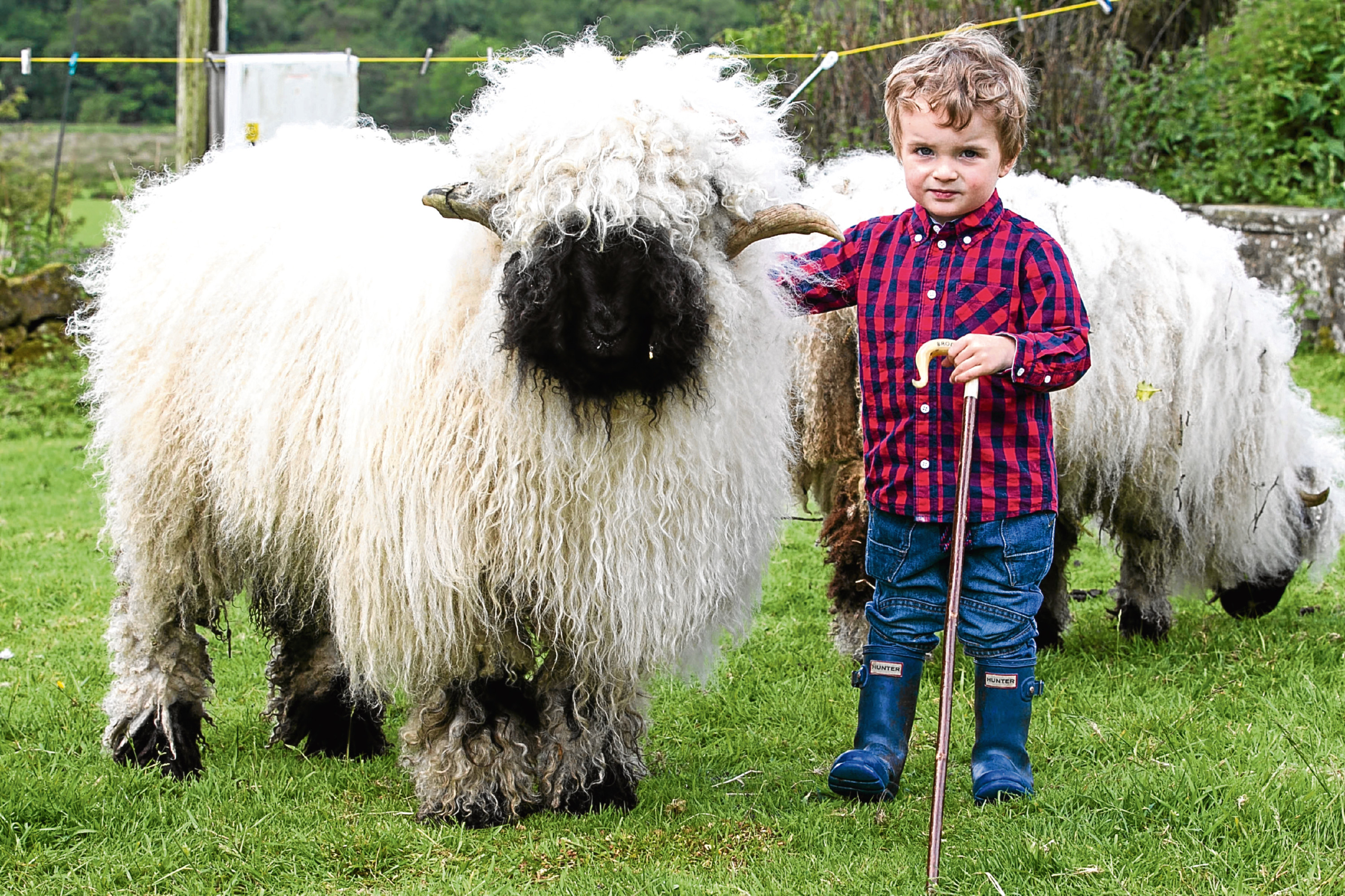 AN adorable two-year-old has forged a friendship – with a giant sheep who stands head and shoulders above him.
Little Brodie Blacklock has an incredibly woolly pet called Duncan.
The Shaun the Sheep lookalike hardly leaves the happy toddler's side as they spend hours playing in the family garden in Kirkconnel, Dumfriesshire.
The gentle giant Swiss Blacknose Valais ram and his toddler friend have been inseparable since arriving on the family farm in August last year.
Brodie's parents, Glen and Barbara Blacklock, bought him for 750 guineas from an owner in Appleby, Cumbria.
Dad-of-four Glen, 43, admits he didn't know how a five-month-old ram would fit into his flock
"We wondered how he would get on with our children, Saskia 18, Brodie, two, Calon, one, and Ava seven-months-old," said Glen.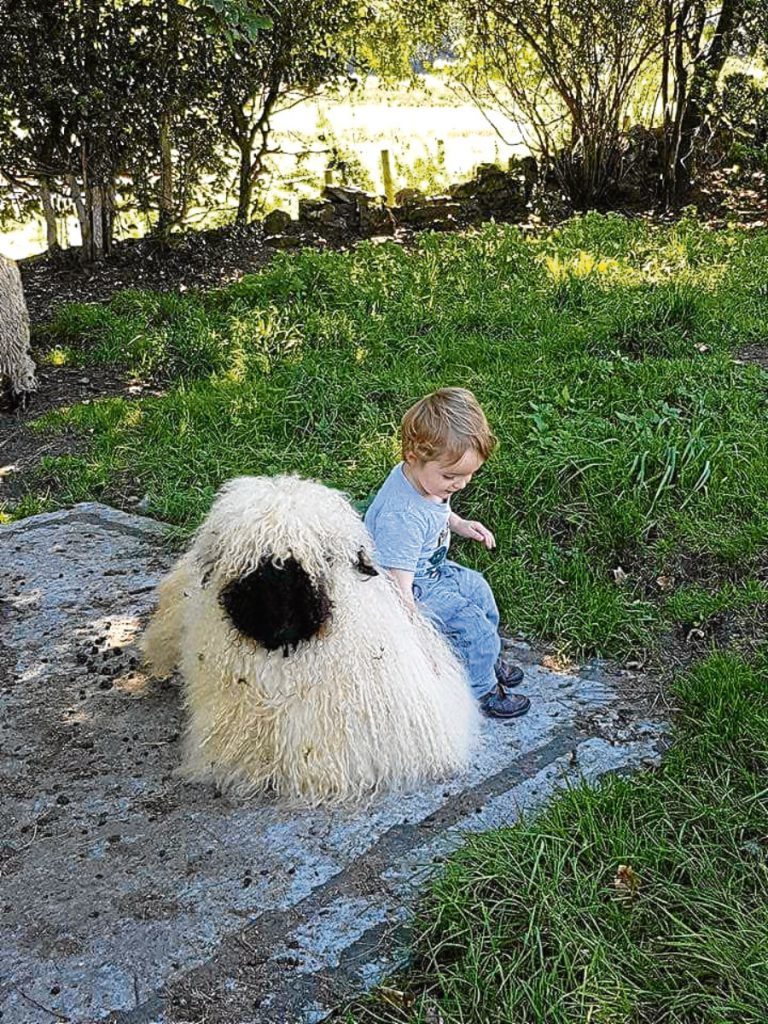 "But Duncan has turned into a big pet and follows Brodie everywhere.
"He lives in our back garden and crashes out in the children's sandpit when the rain comes on.
"Nothing bothers him. He will stand patiently at the sandpit with a bucket perched on his head.
"We had to put a stop to him trying to get into the house, though.
"House-training him would be difficult, not least because he is so big.
"But he's at the back door early every morning waiting for his breakfast of barley, wheat and molasses.
"Brodie has had to tick him off for trying to steal his ice cream cones.
"It's a joy to watch them play and run about the garden."
But it's not all play for Brodie and his giant pet Duncan.
The plucky toddler is a natural farmer and guides Duncan and the ewes out of the family barn and out to pasture.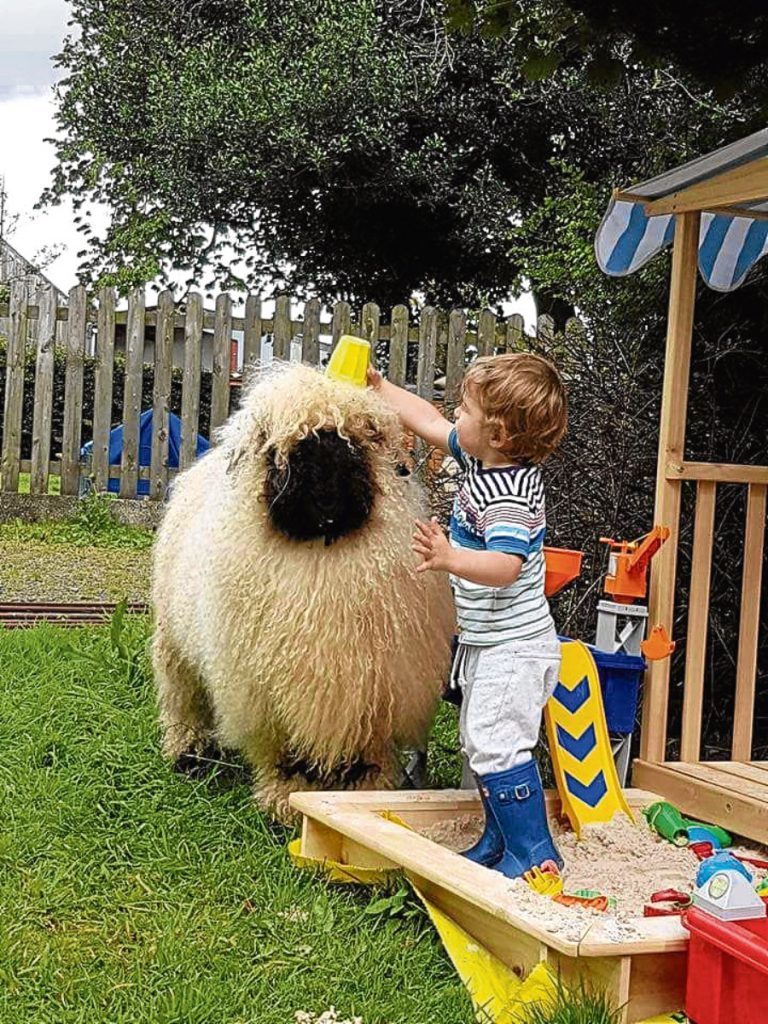 Holding his tiny shepherd's crook, he follows them down the lane and guides them safely into their field.
And with a stretch, he reaches up to click the gate latch to lock them in and keep them safe.
"Brodie is not fazed handling sheep taller than him," Glen added.
"They are keen to follow his every command. Our sheepdog, Spike, is happy to go along with it, too."
Blacknose Valais sheep are known for being especially placid.
They originate in Switzerland and have evolved grazing on gentle Alpine slopes.
Their luxurious coats make them especially prized for fine luxury knitwear.
Now that he has mastered shepherding, Brodie is looking forward to taking some of the flock to the Blacknose Beauty sale in Carlisle in August.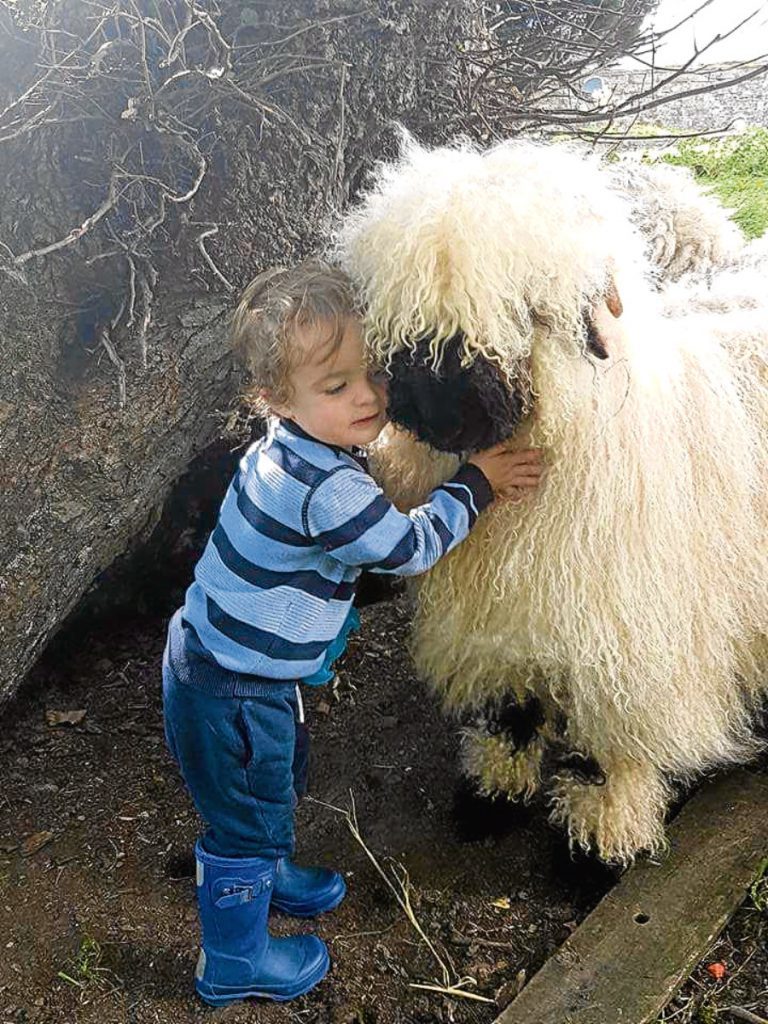 Sunday Post farming correspondent, Brian Henderson, said: "Sheep do have different personalities.
"There is even scientific research which suggests that they, like humans, come in all kinds of mind-sets.
"Blacknose Valais are especially friendly.
"You have to watch that pet sheep don't become too domesticated.
"It doesn't sound as though Duncan will be. Nature will kick in and he will get on with his breeding duties."
A spokeswoman for the National Sheep Association said: "We are delighted to hear this.
"It's lovely to see a youngster so young being able to manage a pet sheep this size.
"The future of sheep farming is in good hands."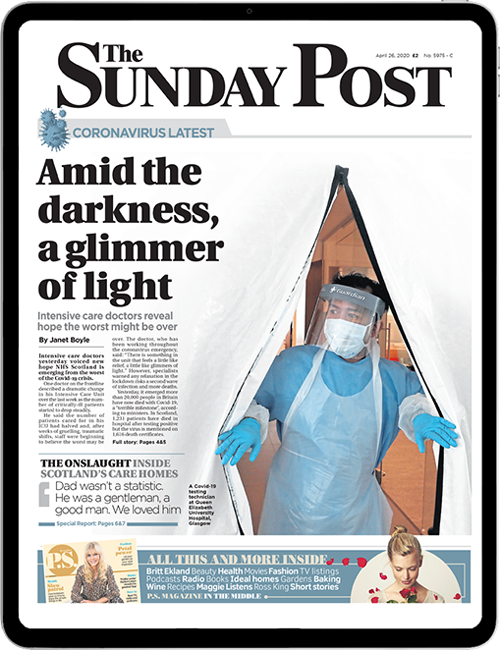 Enjoy the convenience of having The Sunday Post delivered as a digital ePaper straight to your smartphone, tablet or computer.
Subscribe for only £5.49 a month and enjoy all the benefits of the printed paper as a digital replica.
Subscribe