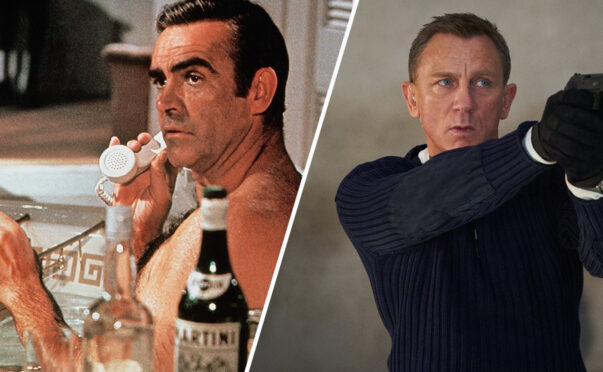 The 007 you grow up with is supposedly the one you Bond with forever.
I can't, however, bring myself to champion Roger Moore, whose most eye-catching contribution to playing the world's most famous secret agent was his safari suit in The Man With The Golden Gun.
Later on, Timothy Dalton plodded through The Living Daylights and Licence To Kill with the exuberance of a man passing a kidney stone before handing the baton to Pierce Brosnan, everyone's top choice for James Bond if, that is, you enjoyed Britain's lethal agent played like a head waiter on a cruise ship.
No wonder Sean Connery's sleek, self-assured secret agent is regarded as the original, classic Bond. The first time you see him at the beginning of Dr No, he's simultaneously lighting a cigarette, winning at Baccarat and picking up a sultry woman with bouffant hair.
For the vast majority of Bond fans, he's the No 1 pick but I'm going to do something almost blasphemous here and say that Daniel Craig is the best Bond, even though he once told me to frog off (although he didn't say frog).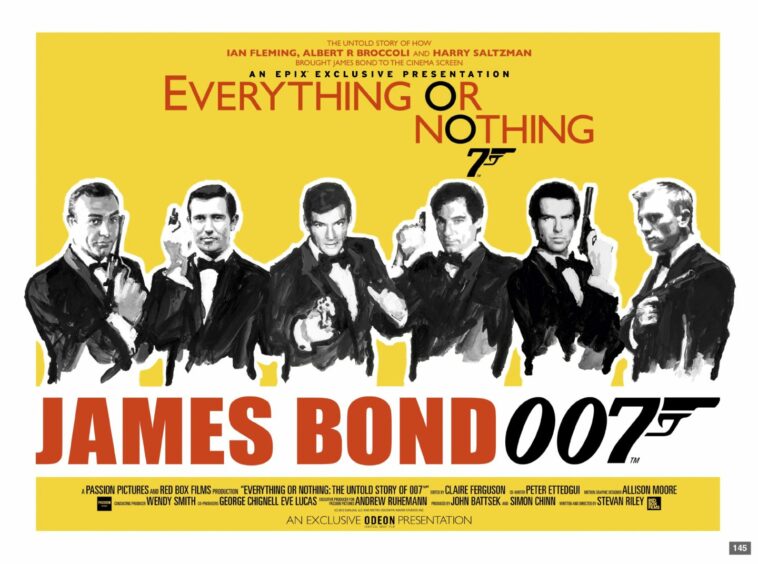 When he was first cast as Bond, taking over from Brosnan, Craig, a 38-year-old Liverpudlian, did not seem an obvious choice to load the famous Walther PPK.
His previous roles included a Soho porn king in the BBC series Our Friends In The North; a university professor pursued by a stalker in Enduring Love; a builder sleeping with his girlfriend's 60-year-old mum in The Mother; and the poet Ted Hughes in Sylvia.
Every Bond actor has attracted press scrutiny and scepticism from fans – even Connery was once derided as a former coffin-polisher from Scotland. However, unlike his predecessors, Craig also had to put up with character assassination on the internet, with comments that his ears were too big, and he was too short; that he looked like Vladimir Putin or even Gollum from The Lord Of The Rings.
Worse – he was also fair-haired: "We can't have a blond Bond!" wailed some.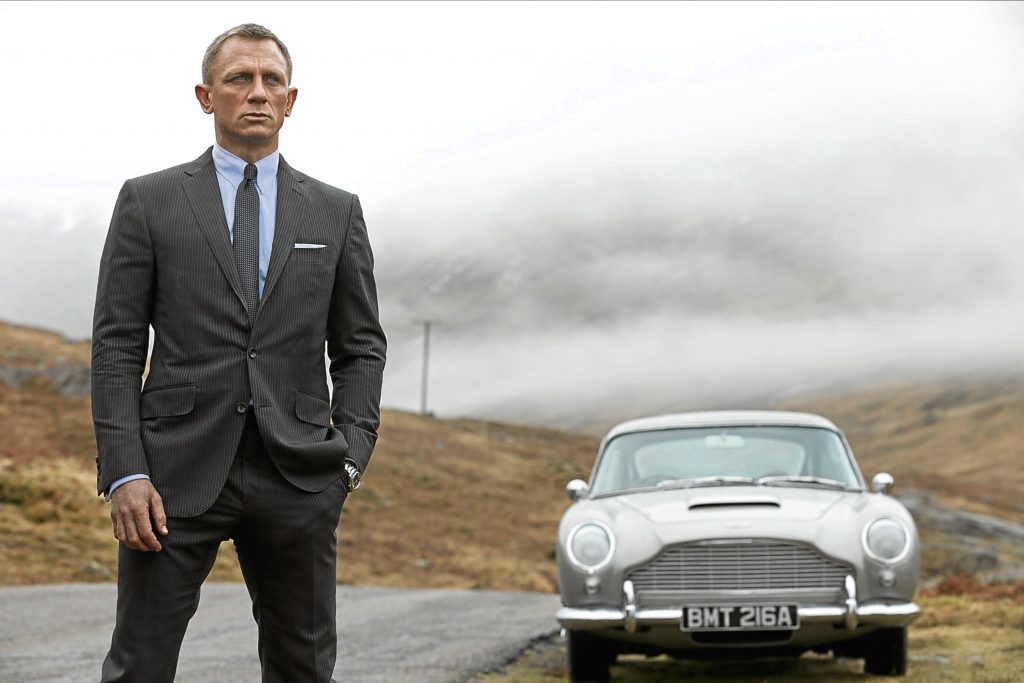 A few days before Casino Royale was released, I interviewed a tense, terse Craig about becoming Bond. By this point, journalists were not his favourite people; when the studio sent him down the Thames in a speedboat to formally launch him as the latest actor to play 007, some of the British papers mocked him for wearing a lifejacket.
Another story claimed he didn't know how to drive, let alone handle an Aston Martin. Cheesed off with the lot of us, Craig sat down, rattled off some short, sharp answers, and then swept out. Not an actor who would have to worry about developing laughter lines, I thought.
Meanwhile, the studio had started to show sneak previews of Casino Royale, and word got round that Craig had a hit on his hands with a performance so electrifying he looked set to jumpstart a long and lazy franchise back to life after the disappointment of Die Another Day.
For a start, Casino Royale was absolutely nothing like Brosnan's Bond adventures with their death rays from space and invisible cars. Instead, Casino Royale had gone back to Ian Fleming's first Bond book to trace the rise of Agent 007 on a mission to bring down a terrorist network.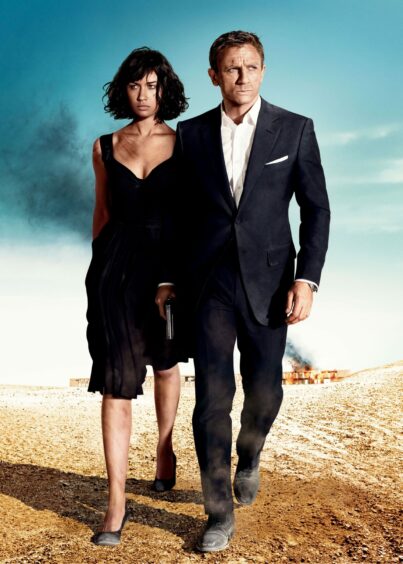 Craig's portrayal was more conflicted than any Bond since From Russia With Love. Instead of fancy manners and silly gadgets he brought complexity, character and old-school acting chops.
Fans still got their fix of explosive action scenes but Craig's Bond was vulnerable, made mistakes and bruised and bled. Cracking ribs on-screen, rarely smiling, Craig's Bond was ruthless in all the necessary ways, until he fell for the most atypical and mysterious Bond Girl ever – Vesper Lynd, played by French actress Eva Green.
Then there's the scene where Craig was tied naked to a wicker chair while a villainous Mads Mikkelsen whomped 007's undercarriage with a knotted rope. Shark tanks and slow-burning lasers sound like a spa holiday in comparison.
Every generation gets the Bond it deserves, if not the one it necessarily desires. By playing 007 as flawed and fatalistic, Craig has given us a Bond for these grim times, while escaping the budget cuts and bean counting that applies to every other public-sector department.
Admittedly, Craig's gadgets have been scaled back. When he first meets the new, young Q played by Ben Whishaw in Skyfall, he is presented with new spy gear: a pistol and a tiny radio.
"Not exactly Christmas," Bond says, underwhelmed.
"Did you expect an exploding pen?" Q says. "We don't really go in for that sort of thing any more."
Even so, Bond continues to wear bespoke suits and check himself into international six-star hotels where he makes free with room service. Will the new twist for the next era be a more fiscally constrained 007?
A Bond reduced to drinking own-brand vodka, or whose licence to spend gets curtailed by WhatsApp messages from M: "Congrats on the successful mission Bond, but afraid we've moved you to the middle seat in economy for the flight back."
Casino Royale set the bar high and subsequent movies sometimes failed to get over it. Quantum Of Solace (2008) was as convoluted and as meaningless as its title, yet 2012's Skyfall delivered stronger emotional beats, as well as a first visit to Bond's childhood home, a dour stately pile in a bit of Scotland that looked like Glencoe with a hangover, while Spectre (2015) paved the way for the high-stakes conflict of his long-awaited, twice-postponed final outing in No Time To Die released this week.
When Craig won the role almost 20 years ago, he knew it would change his life. It took Connery years to establish a career beyond Bond and Roger Moore never did. Bond also shines a Klieg light of interest into an actor's personal life, making Craig exceedingly protective of his privacy. I experienced this first-hand in 2011 just after he married actress Rachel Weisz. Congratulations, I said. And that's when he told me to hop off (although he didn't say hop).
Even so, I reckon Craig has become our best Bond, as well as a very hands-on Bond, insisting on doing many of his own stunts to make action sequences more thrilling, adding his own lines and ideas, and personally hiring Oscar-winning director Sam Mendes to steer two of his films.
Connery was the first to plant the flag on 007 but even the biggest Bondophile would admit he went on to become a great actor after he left the Bond franchise.
Craig, however, was already at the peak of his powers when he signed his Bond contract. The first Bond to get a Bafta nomination for his performance, he put in the work needed to balance Ian Fleming's original perception of Bond as "a blunt instrument" with a modern audience's desire for a damaged yet rousing hero. When he slides into his first tuxedo and checks himself out in the mirror in Casino Royale, it is as arresting as watching Darth Vader putting on his black shiny helmet.
How could anyone have feared Daniel Craig would kill off the franchise? No, Mr Bond, we should expect you to thrive.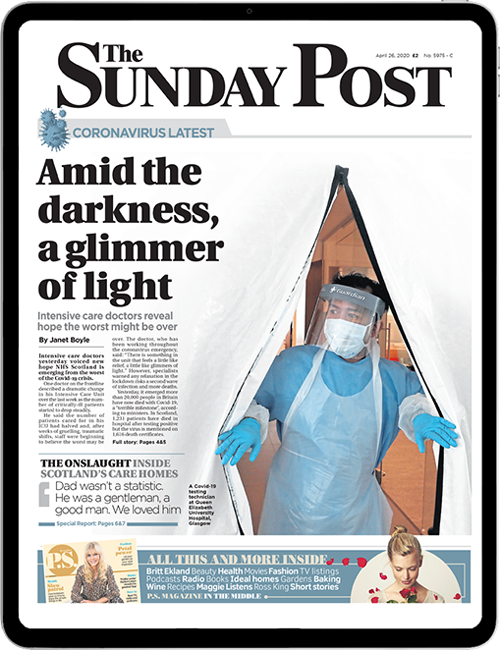 Enjoy the convenience of having The Sunday Post delivered as a digital ePaper straight to your smartphone, tablet or computer.
Subscribe for only £5.49 a month and enjoy all the benefits of the printed paper as a digital replica.
Subscribe