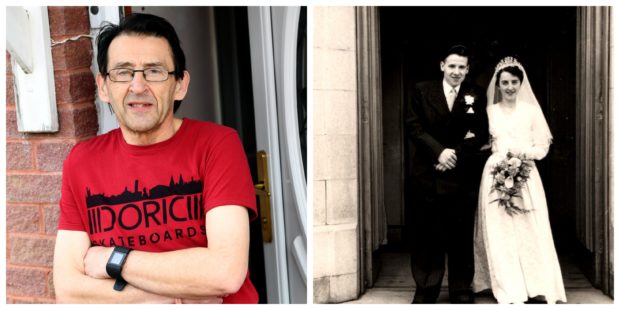 A grieving family's dispute over a funeral benefit payment has led Social Security Scotland to issue an apology and change the advice on its website.
Doreen Fowler, 86, from Balmedie, Aberdeenshire, was devastated when her 91-year-old husband Charlie died in November.
The retired general blacksmith passed away following a battle with cancer.
The popular couple had been married for 65 years and more than 400 people attended Charlie's funeral.
Although Charlie had a funeral plan in place when he died, Doreen checked the Social Security Scotland website and, using their online illustrations, believed she was due about £1,800 in funeral benefits.
"My mother had seen a newspaper article advertising these benefits and she followed the advice given by Social Security Scotland about how to calculate what you might get," said the couple's son, Brian Fowler, 64.
"She followed the examples shown on their website and calculated that she could claim back a portion of the burial costs, even though dad had a funeral plan.
"This benefit worked out at about £1,800, which is a lot of money to my mum."
Brian helped Doreen fill in an application for funeral benefits but was shocked when she was awarded just £120.
"The first time we applied there was a delay because Social Security Scotland said they had lost the application form," he said.
"We resubmitted this but could hardly believe it when mum was then told she was only due £120 towards the cost of dad's funeral.
"I contacted the department a number of times asking for a full breakdown of how this award was calculated but we just couldn't get a satisfactory answer."
In frustration, Brian wrote to Raw Deal and we contacted Social Security Scotland on the family's behalf.
The department agreed to undertake a review of the claim. But the Fowlers were further dismayed when they were only awarded a further £2.70 for travel expenses, incurred while travelling to and from the funeral director's office in Ellon.
Brian said: "We were gobsmacked to be offered such a derisory amount. It was very upsetting."
Social Security Scotland told Raw Deal: "We cannot comment on individual cases. The examples provided on our website are illustrative and payments will vary depending on people's circumstances.
"Things like existing funeral plans and insurance policies can affect how much a person gets.
"People who have applied for a benefit can ask us to look at a decision again. Once a review has taken place, they will be provided with a full explanation of the outcome."
The department also sent a letter to Doreen, apologising for her experience and admitting that the advice on its website was incorrect – and said this would be changed.
It wrote: "We are aware that one of the examples given on the mygov.scot website advising clients what Funeral Support Payment they can expect is misleading.
"We have highlighted this to our communications colleagues to have this corrected.
"I can only apologise for any distress or inconvenience that this may have caused."
Brian said the family is still unhappy with the outcome and would now appeal the findings of the review.
"The one positive to come out of this is the authorities have admitted the advice they were giving out was misleading and that this is going to be corrected," he said.
"I hope this means no other family will have to go through what we have, and have to deal with the disappointment of realising money they thought they were due and were counting on simply isn't there."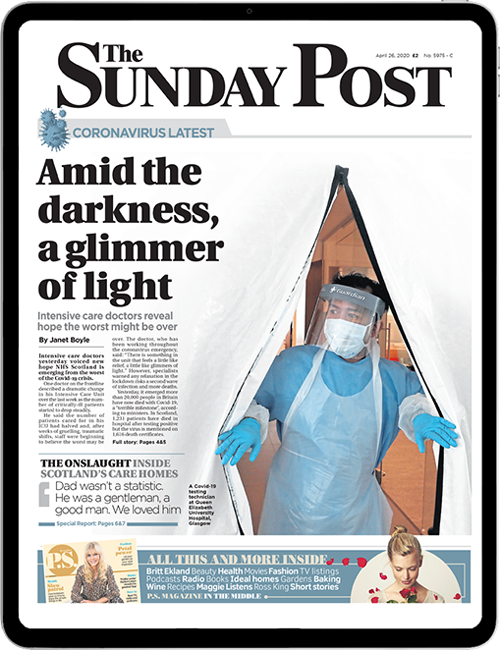 Enjoy the convenience of having The Sunday Post delivered as a digital ePaper straight to your smartphone, tablet or computer.
Subscribe for only £5.49 a month and enjoy all the benefits of the printed paper as a digital replica.
Subscribe