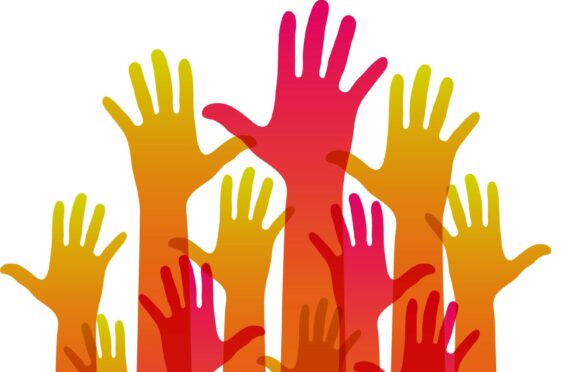 On September 23, 1976, Jeffrey Cosans, 15, left Beath High School by illicit shortcut through the local cemetery. And was caught.
Two other pupils had in recent weeks been belted for the same offence. But the carpeted Jeffrey declared that his parents opposed corporal punishment, and he would not submit.
He was at once sent home, ordered not to return till he changed his mind. A letter went to his parents. The month following, they had a sticky meeting with a senior Fife Regional Council official.
They refused to budge, Jeffrey would not be belted – and his suspension from school continued. There was scant public sympathy. Glasgow's Evening Times sententiously editorialised: "The case might seem like a storm in a teacup. But there's an important principle. The headmaster did the right thing – and sets a good example."
Furious, his mother Jane Cosans now made common cause with Grace Campbell, who that March had raised an action with the European Court of Human Rights in Strasbourg – because Strathclyde Regional Council refused to guarantee that her seven-year old son, Gordon, would never be belted at his Bishopbriggs Primary.
From all sides there came incredulity and scorn and yet, against all odds, the mums would win.
Thirty-five years after Strathclyde and Lothian Regional Councils ended corporal punishment – the last abandoned resistance in August 1987 – it is hard to forget what it was like to walk daily into school where teachers, with impunity, could physically attack you with a leather belt.
The Scottish Office-approved implement would be a two or three-tail leather Lochgelly tawse in a range of weights, though by 1981 the Super Heavyweight, half an inch thick, had been discontinued. There were guidelines, too.
The pupil had to hold out his flat hands, one over the other. Primary children were struck across their palms. In secondary, pupils had it on the length of the hand – and could be belted up to six times. The prudent teacher balanced a jotter over their exposed wrist, as the tawse – if careless – could actually burst veins.
Being belted, especially for boys, was an everyday hazard. A survey by our biggest teaching union, the Educational Institute of Scotland, found 36% of 12 to 15-year-old boys were belted at least once every 10 days.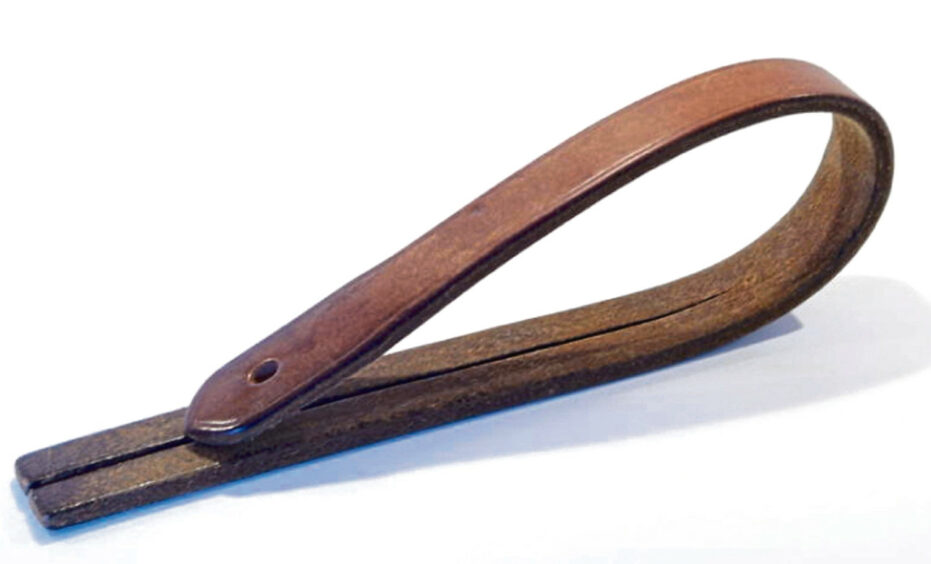 One survey of school leavers found that only one in 20 boys had left school without ever enduring corporal punishment. Yet records were patchy. Glasgow kept no punishment log. Edinburgh, in a single term, logged 3,978 primary beltings and 5,589 in secondary srappings – which would suggest, in Edinburgh alone, some 30,000 a year.
It was rare for parents to complain; rarer still for a teacher to be taken to court. But the "Maybole Tawse Trial," in 1959, briefly seized the headlines.
Elizabeth Gallagher, headmistress of the Lumsden residential school for girls, answered charges of assault at Ayr Sheriff Court after belting seven of them on the bottom. Weals were still visible, days later, when – whether they wanted it or not – the children, aged from six to 11, were examined by a doctor.
Gallagher was convicted of punishing six of the youngsters "excessively and unreasonably," but fined just £10 and kept her job. The girls, who had endured a humiliating medical examination as well as being beaten, had their names published in full in the newspapers.
Some years later, the Court of Appeal in Edinburgh upheld the assault conviction of David Gray, headmaster of Lennoxtown Public School.
He had belted the same 11 year-old boy eight times within two hours. Yet the EIS deplored a verdict "which could have far-reaching repercussions for teacher-pupil relations and school discipline.'
By the end of the 1970s, even with legal aid, the Campbells and Cosans struggled to fund their case. The Campbells had to take out a substantial overdraft. Meanwhile, a neighbour down the street – a teacher – refused to speak to them for the next 20 years. Once, the Campbells came home to find graffiti sprayed over the front of their house. Occasionally, a brick was thrown through the lounge window.
By now they were up against not just the local authorities but the Government itself.
Meanwhile, the Pack inquiry – set up by the Scottish Office to investigate school indiscipline – recommended that corporal punishment should vanish by "gradual elimination" rather than anything as rude as a change in the law.
It is hard today to grasp just how daunting the opposition to Grace Campbell and the rest was. The mass of Scottish MPs voted down a 1975 Ten Minute Rule Bill to abolish corporal punishment, brought before the House of Commons by West Stirlingshire MP Dennis Canavan.
Almost the entire Scottish Labour establishment supported the belt. And the '70s, after all, were not an easy time for teachers. The rather sudden demise of all Scotland's state grammar schools left hundreds, in the new comprehensives, facing mixed-ability classes demanding classroom techniques in which older staff had never been trained. Many primary staff just had the minimal qualification: a one-year Diploma of Education course at Jordanhill College. You could leave fifth year at the end of June and, without a degree, be a primary teacher 14 months later. Strap in hand.
In 1978 the BBC's David Jessel visited Craigbank Secondary School in Glasgow for an audience with the headmaster, Norman MacLeod. He said: "I would say that the strap is a salutary and effective means of maintaining discipline in a school and that judicious and sparing use of it is perfectly right and proper.
"I believe in the professional expertise of the people in the classroom. I've got faith in the staff and I'm quite sure it's not abused."
That same year, at Jordanhill College School, an entire primary seven class was belted by a teacher – all 6ft 7in of him – after he spotted them on the rugby pitch, during lunch-hour, when not in PE kit. None had ever heard of this rule but it did not save 32 11-year-olds from being leathered.
Or the boy in my P1 class at Scotstoun who was thrown over our mistress's tweeded knees and spanked soundly on the bottom for crossing the road without looking. Though few then dared say it, far too many of these assaults were born not of zeal for good discipline but from sadism and worse.
And then – on February 25, 1982 – the European Court of Human Rights found for Campbell and Cosans. "The duty to respect parental convictions in this sphere cannot be overridden by the alleged necessity of striking a balance between the conflicting views involved,' intoned the Strasbourg judges, 'nor is the Government's policy to move gradually towards the abolition of corporal punishment in itself sufficient."
In hindsight, the odds had always been good. Save for Ireland, nowhere else in Europe still beat children. In Poland, it had been illegal since 1783.
From the start of the 1982 spring term, no Strathclyde or Lothian child was ever belted again (Norman MacLeod minuted his dissent). But the Government appealed, only conceding defeat in 1985. The Education Act (No 2) Act 1986 finally banned corporal punishment and, in August 1987, became law.
It was over. Jeffrey Cosans was given £3,000 in damages and his mother and Grace Campbell token sums towards their costs. Even that infuriated some. But Jeffrey Cosans had never been allowed to sit his O Grades. The local further education college denied him a place; at the local employment exchange, someone had entered his school suspension on the records. For years he was denied education, employment or training.
In the same year of her Strasbourg triumph, Grace Campbell had a stroke. Seven years later, in 1989, she died. She was only 47. Gordon Campbell is today a doctor; his younger brother, Andrew, a human-rights lawyer, who remembers his mother once remarking that only 13 people had ever thanked her for putting an end to the belt.
It is hard to comprehend today that we once went to school expecting to be hit. Mum changed that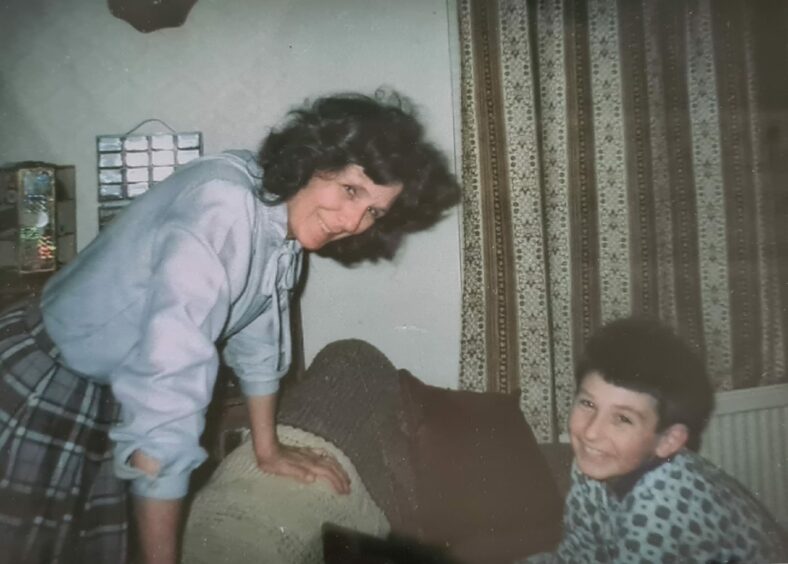 By Tracey Bryce
She was a woman whose legal battle inspired her son into law and her country to change its ways. Forty years ago, Grace Campbell was a mother determined to protect her children from being beaten by teachers as she fought her case against the use of the belt all the way to the European Court of Human Rights.
Her son Andrew said: "In terms of legacy, what my mum did inspired me to become a lawyer and study human rights law. But, for me, the greatest legacy is the one my mum gave my children, who are happy and relaxed to go to school; who are incredulous at the idea of violence in a classroom; and who are deeply inspired by what their granny did for them and others.
"It's hard for people to comprehend now what it was like over 40 years ago. It was absolutely ingrained in the culture that if you went to school then you could expect to be hit by your teacher, typically for the smallest things and often for nothing at all.
"My mum didn't want me or my brother to go through what she went through and believed she should be able to have her own children educated without being hit. So, when my brother became of school age, she asked the school for an assurance that he wouldn't be belted."
The school said that was impossible and pointed her to Strathclyde Regional Council for an explanation. The council absolutely refused and pointed to its own guidance that regulated how children were to be hit in Strathclyde.
After trying the politicians, it was clear that this was just the law in Scotland and there was no appetite for changing it because how could you teach kids without smacking them?
So Grace Campbell went to Strasbourg. Andrew said: "It was a fight all the way and it took almost a decade. My parents weren't rich and the court costs involved were huge; the case was only able to be taken because some of the lawyers gave their time for free. Just as the local council couldn't believe someone would have the temerity to challenge them, so did the government.
"From Margaret Thatcher down, it was fought tooth-and-nail. Even after the government lost at Strasbourg, they only reluctantly complied with the ruling and slipped out the law change quietly just before the new school year started in 1982.
"It took a toll on all of us. The stress on my parents was palpable but they did a great job of insulating us from a lot of it."
But there were lots of consequences for taking a stand.
Andrew said: "Teachers were at the centre of society back then, you just didn't go against the education establishment, so we were really out there for people to take pot-shots at. Some of my parents' friends stopped talking to them; some relatives were unhappy about it. People shunned us, we were known as 'ban the belt', were regularly shouted at in the street and I remember being spat at.
"We knew that our phone was being listened in on because my mum heard a call being replayed down the line before she had hung up and a friend who worked at the telephone exchange had warned us. There were bricks thrown at the front window, the front door was vandalised with graffiti. At one point it was let known to my dad that the university might take away his degree, which would have ended his job.
"So there were lots of things going on but there were also lots of people who were quietly super-supportive and that helped enormously."
He remembers his mum's campaign vividly – and the impact on his life. He said: "I feel limitless pride for what she did for me and my brother. That the case also resulted in no other kids being hit at school was the cherry on the cake. I mean, we all know mums are amazing but how many do that for their kids?
"The whole thing is tinged with sadness though because, having given so many years to it, she died just a few years later in 1989 at 47 so I don't feel like I really got to see enough of un-stressed mum. A lot of my memories of her are tied up with the case."
Nevertheless, Andrew believes his mother's efforts were worth it for the changes they brought to society – and children's lives in the four decades since she challenged use of the belt.
He said: "Corporal punishment was on its way out in the '70s and '80s but it would've taken an extra decade or two before it would've gone if nobody had challenged its existence because social attitudes in the '80s and '90s about child violence were very entrenched in favour of violence against children.
"It was only in October 2000 that it went from all schools in Scotland. But that's still 40 years' worth of children being able to go to school without being hit by their teacher, without fear of being hit and without a broader fear of education.
"It was only a couple of years ago that children in Scotland were given the same protection from assault as adults and I doubt that would've come about if the court case hadn't paved the way and helped change social views that bit quicker."
Children are still subjected to violence. We must ensure they are protected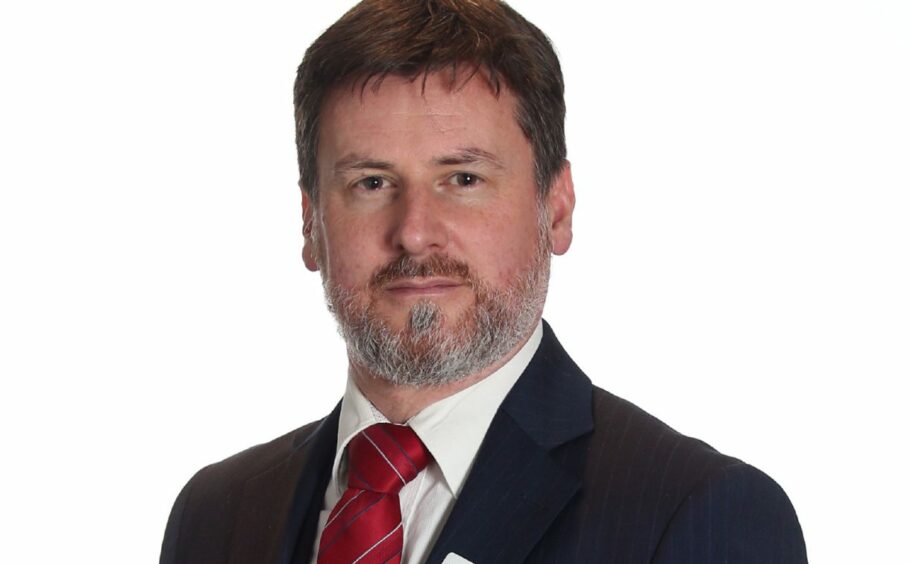 By Bruce Adamson, Children and Young People's Commissioner Scotland
The victory of Grace Campbell and Jane Cosans in stopping state schools using physical punishment sent shockwaves around the world, felt even in New Zealand where I, aged 13, narrowly escaped the cane, thanks to our laws following the UK.
My school vehemently opposed the change, and I vividly remember fearing the cane and its humiliation.
Culture has changed over the last 40 years. It's virtually unthinkable that teachers once regularly belted or caned children. The creation of the United Nations Convention on the Rights of the Child in 1989 radically changed the way we see children and childhood.
Last week I was at a school in Kilsyth with UN Committee on the Rights of the Child member, Professor Ann Skelton. Her grandfather had attended it before working in the mines from the age of 13 and eventually emigrating to South Africa. The children had made a display of what school was like in her grandfather's time, including a Lochgelly tawse borrowed from a museum. They were fascinated by the idea of teachers using such a weapon on them. Skelton talked about how human rights defenders like Grace Campbell and Jane Cosans can change the world, and being a human rights defender requires real bravery. We are seeing that with child human rights defenders leading calls for climate justice.
Human rights defenders' work hasn't stopped. It took us until 2020, after decades of campaigning, for Scotland to fully protect children from assault for the purpose of physical punishment. Parents can no longer hit their children and say it was justified. But children are still subjected to other forms of violence. My office investigated restraint in schools in 2018 and heard from children who had been traumatised or injured by being restrained by an adult. We are still waiting for the statutory guidance necessary to ensure they are protected.
It's shocking that we still use the criminal law to address the behaviour of children as young as 12, two years below the international standard. We still imprison children, often with tragic results.
Scotland was praised last year when the UNCRC Incorporation Bill was passed by the Scottish Parliament but delays mean children are still waiting for their rights to be in law. Now UK Government proposals to reform the Human Rights Act risk stripping away the ones that are there.
There is still much for human rights defenders to do. The pandemic has disproportionately affected children whose rights were already most at risk. The crisis in mental health and impact of poverty need a rights-based response. This anniversary gives us the opportunity to reflect and see how far we've come. But we can't rest. We must keep challenging, even when it's not popular, to ensure children's rights are protected by law.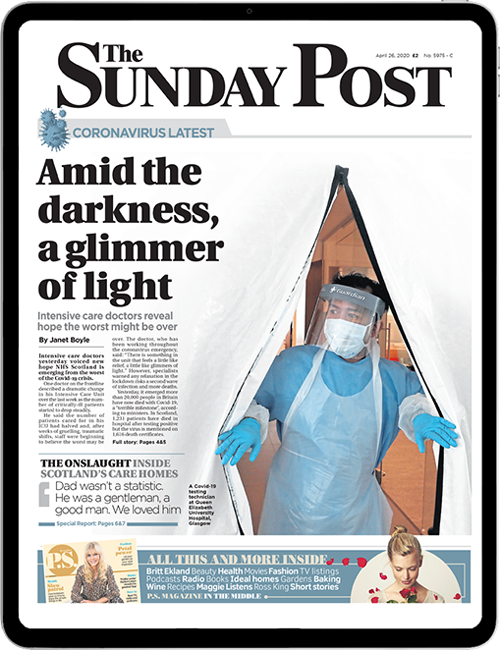 Enjoy the convenience of having The Sunday Post delivered as a digital ePaper straight to your smartphone, tablet or computer.
Subscribe for only £5.49 a month and enjoy all the benefits of the printed paper as a digital replica.
Subscribe