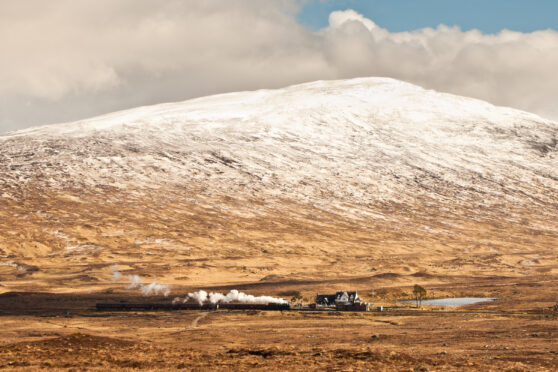 Regarded as one of the easiest Munros to climb, Beinn na Lap is, conversely, one of the most difficult to reach. The only practical route to it is by train.
You could also cycle in from Fersit in the north or Dalwhinnie in the north-east – but rail is the sensible option for those looking for a day out, rather than an expedition.
The foot of the hill is barely more than 1km (0.6 miles) from Corrour Station, on the West Highland Line. The station lies at 408m (1,339ft) above sea level and the hill is gently rounded, with generally easy slopes. It's not a tough day out… normally.
Outdoor writer Chris Townsend describes being forced to abandon a winter ascent of the hill in winds so strong he was unable to stand, while underfoot was rock-solid ice. Beinn na Lap is also a very popular hill, as I discovered when I climbed it in June 2017, it being the final mountain I had to ascend to "compleat" the Munros.
There were 20-odd people in my party. On the hill that day were two other quite large, and unconnected, groups. I was stunned to discover they included two others also finishing the Munros that day.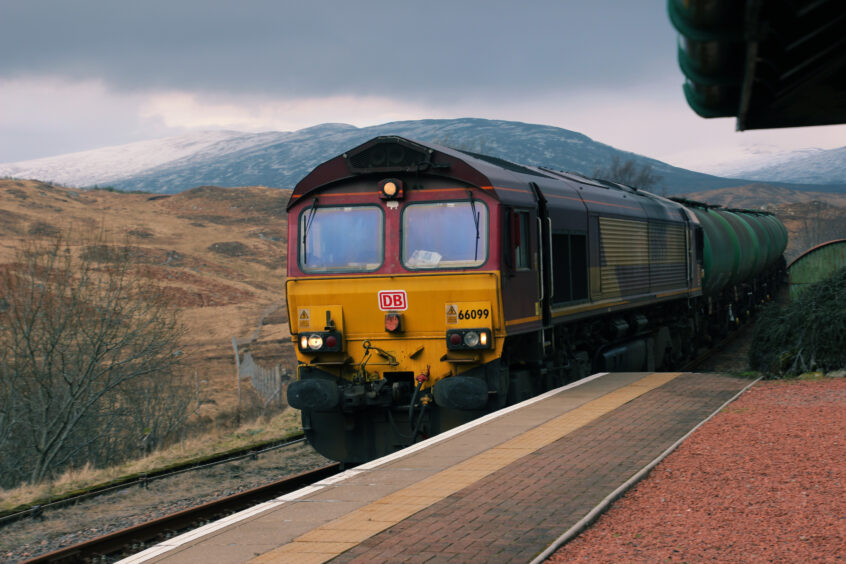 We had a bit of a joint celebration at the summit, with champagne, whisky and cake consumed. I do not normally condone drinking in the hills – it can dangerously affect judgment and so on – but I do confess the rest of that day is a wee bit of a blur. Especially after some more celebratory beers back at Corrour Station, which houses a restaurant and bar with rooms.
I found out later from Dave Broadhead, clerk of lists at the Scottish Mountaineering Club, that Beinn na Lap is the third most popular Munro for people to finish on, behind Ben Hope and Ben More on Mull. And here was me thinking I was being original… I suppose the fact it's harder to reach means some might leave Beinn na Lap until last.
My own reasons were that, being such an "easy" Munro, it meant people who weren't used to hill-walking could join me, while the romance of a train journey – the stunning West Highland Line – added something extra special to the day.
Location spotting
If Corrour Station feels a bit familiar it's probably because it's something of a movie star.
The station featured in the Scottish cult classic Trainspotting, when characters Renton, Sick Boy and Spud, played by Ewan McGregor, Jonny Lee Miller and Ewen Bremner, are dragged to the Highlands to "experience" Scotland's great outdoors by Tommy, played by Kevin McKidd.
Filming for the movie's sequel, Trainspotting 2, also took place at Corrour Station. The rail line south of Corrour also starred in Harry Potter and the Deathly Hallows Part 1, in a scene in which Death Eaters stop and board the Hogwarts Express train. Corrour Station was built by the West Highland Railway and has operated since 1894. It also housed a Post Office, which closed in 1977.
Guide
Pronunciation: Ben nah Lap
Meaning: dappled hill
Height: 935m (3068ft); Rank: 241
OS Landranger Map 41
Summit grid ref: NN376695 (cairn)
Nearest town: Roybridge is 16km (9.9 miles) north-west and lies on the railway that takes you to Corrour – the stop for Beinn na Lap. It has plenty of accommodation and good options for food and drink.
The route
Start grid ref: NN356664
Distance: 10km (6.2 miles)
Ascent: 560m (1837ft)
Time: 3.5hrs
From Corrour Station, a hardcore Land Rover track leads east to Loch Ossian. It's a beautiful little loch, with tiny islands covered in native pine.
On a small headland sits Loch Ossian Youth Hostel, one of the most remote – and basic – in Scotland. After being hooked up to a local hydro-electric scheme it does now boast hot showers! After just over 1km (0.6 miles), turn left at a fork before – after a few hundred metres – leaving the track for a path that fords a stream and then climbs north up Beinn na Lap's broad, grassy slopes. The views back to little Loch Ossian are very pretty. The going is quite easy all the way to the wide ridge of Ceann Caol Beinn na Lap. The ridge runs just north of east and takes you gently to the summit.
Views from the summit cairn are quite wonderful – there's the vast expanse of Rannoch Moor, which can seem more water than land, bordered to the north and west by the soaring peaks of the West Highlands. Easiest way back to the station is by the route of ascent.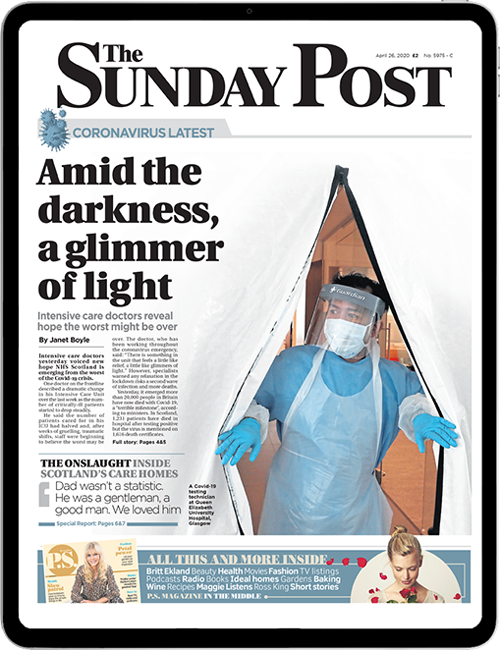 Enjoy the convenience of having The Sunday Post delivered as a digital ePaper straight to your smartphone, tablet or computer.
Subscribe for only £5.49 a month and enjoy all the benefits of the printed paper as a digital replica.
Subscribe