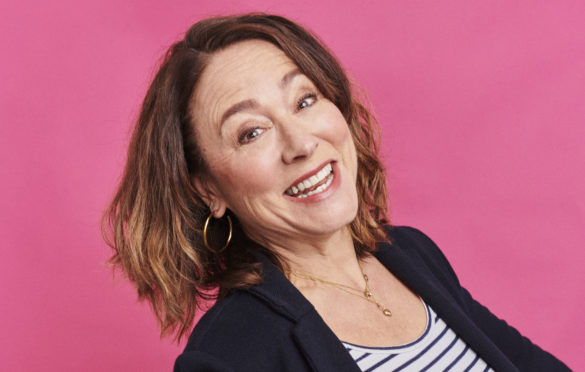 For Two Doors Down star Arabella Weir, finding her funny bone early in life was a way of dealing with the unhappiness surrounding her at home.
The former Fast Show favourite had an unconventional childhood.
Her dad was former British ambassador Sir Michael Weir, which meant she had a nomadic early life.
Born in San Francisco, she attended nursery in Washington DC and went to school in Cairo, London and Bahrain.
Arabella's mum, meanwhile, was "in a nutshell, crazy" and "not at all equipped to be a mother in any way, shape or form".
"I made myself the class clown and cracked lots of jokes," explained Arabella.
"It was tears of a clown, because I wasn't very happy at home."
She continued down that path and found a vocation in laughter, carving out a stellar TV comedy career and becoming a best-selling writer.
While she's able to make jokes about it now, Arabella's memories of her gloomy childhood affected the way she raised her own children, 21-year-old Isabella and Archie, 20.
"I'm like a stereotypical sitcom Jewish mum – everything my kids do or say is the most special thing," she laughed.
"I know as I open my mouth I might be going a bit over the top, but it's better they feel saturated with unconditional love rather than growing up with finite love and constant criticism.
"There's no question we do damage to kids by never giving them praise. They'll just think, 'Why should I bother doing anything?'."
Arabella always had a fiery relationship with her mum.
"My dad said rowing was meat and drink to her," Arabella, 61, continued.
"I was very combative – I could have a fight with a paper bag.
"We had ding-dong rows, but I never stopped talking to her. I was with her when she died.
"As she got older, we would talk about her childhood and how badly neglected she had been, not cared for at all, and it gave me a greater understanding of why she behaved the way she did. People do bad things for a reason, usually because it happened to them, too.
"She was super intelligent and arguably chose to be tricky and mercurial.
"On the other hand, you could say it was a mental health issue.
"She loved being argumentative and didn't care who the casualties were."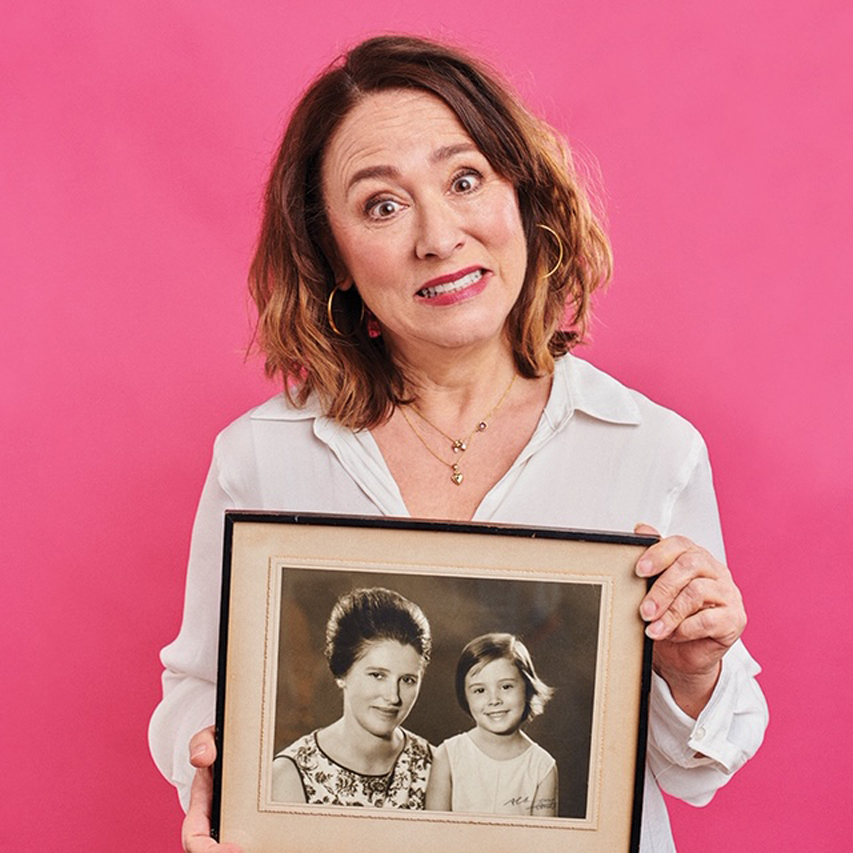 All of this forms the basis of Arabella's first foray into the Fringe.
Does My Mum Loom Big In This? is a comedy exploring the pain, embarrassment and unintentional hilarity of motherhood.
The title is a play on her bestselling memoir – and The Fast Show catchphrase: "Does my bum look big in this?"
"It's a funny show acknowledging how hard a job it is and the many pitfalls," she said.
"Twenty years on from the book, it's about what I have done with that dysfunctional childhood."
But after so many years in the business, in which Doctor Who, One Foot In The Grave, Skins and Posh Nosh appear on her extensive CV, why has Arabella decided to venture into the unforgiving world of the Fringe now?
"I always wanted to but I didn't have the nerve," she admitted.
"Then I saw a couple of friends, women my age, do it and I decided to start the ball rolling.
"I don't think I believed I would really do it, then it became a thing.
"I think I might have earned it – not that I feel entitled, but that I would be allowed to do it, that it seemed the right time.
"For people half my age, that's the well-worn path, but I had never taken that route as I was already in TV comedy. I wouldn't have known what to do 20 years ago, to be honest.
"It feels like jumping into a cold loch – once you're in, you wonder why you did it!"
Arabella's children – who are both at university – won't be going to the show.
"I think they would kill themselves if they saw it," Arabella laughed.
"One of the posters for the show has a quote from my daughter, which says, 'You are not having a quote from me for your embarrassing Edinburgh show'!
"I don't make capital of them or do tales from family life, but I do discuss how I've embarrassed them.
"It's about finding out how hard it is to be a mother, realising how hard it was for my mum, and becoming a single mum when my kids were teenagers."
With her dad being from Dunfermline and her mum from Melrose, Arabella has connections to Scotland that go far beyond shooting Two Doors Down here.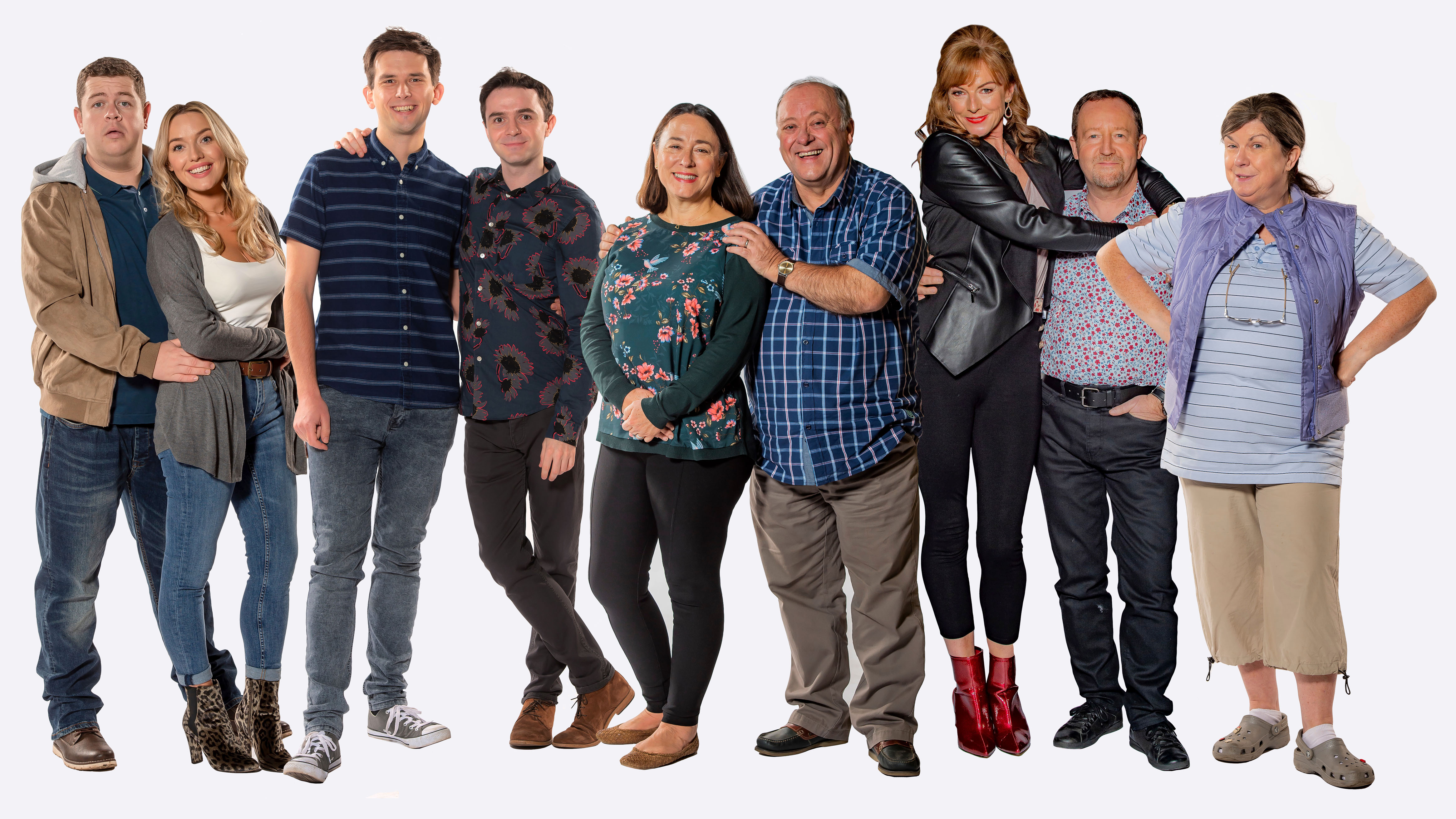 "My parents didn't live in the south until they split up," she explained.
"There was no house in London and I was brought up thinking of myself as Scottish.
"My parents were very patriotic about Scotland.
"When we were living abroad, my dad once caught me saying to someone that I was English. It wasn't even what I meant, I said it to explain we spoke English, but my dad went crazy and told me I was not English.
"I would never say I was English now. I'd maybe say I was British."
Having chosen a career in comedy, what did her parents make of her decision?
"They were quite pithy about it – 'Why are you in that show and not in that show?' 'Why are you not more like Emma Thompson?'
"I don't remember them expressing any pride – it might go to my head if they had," she smiled.
As down-to-earth and chatty a star as you're likely to meet, Arabella's musings on motherhood are likely to provide her with another hit.
And she'll have every right to feel at least a little bit smug.
Success in the suburbs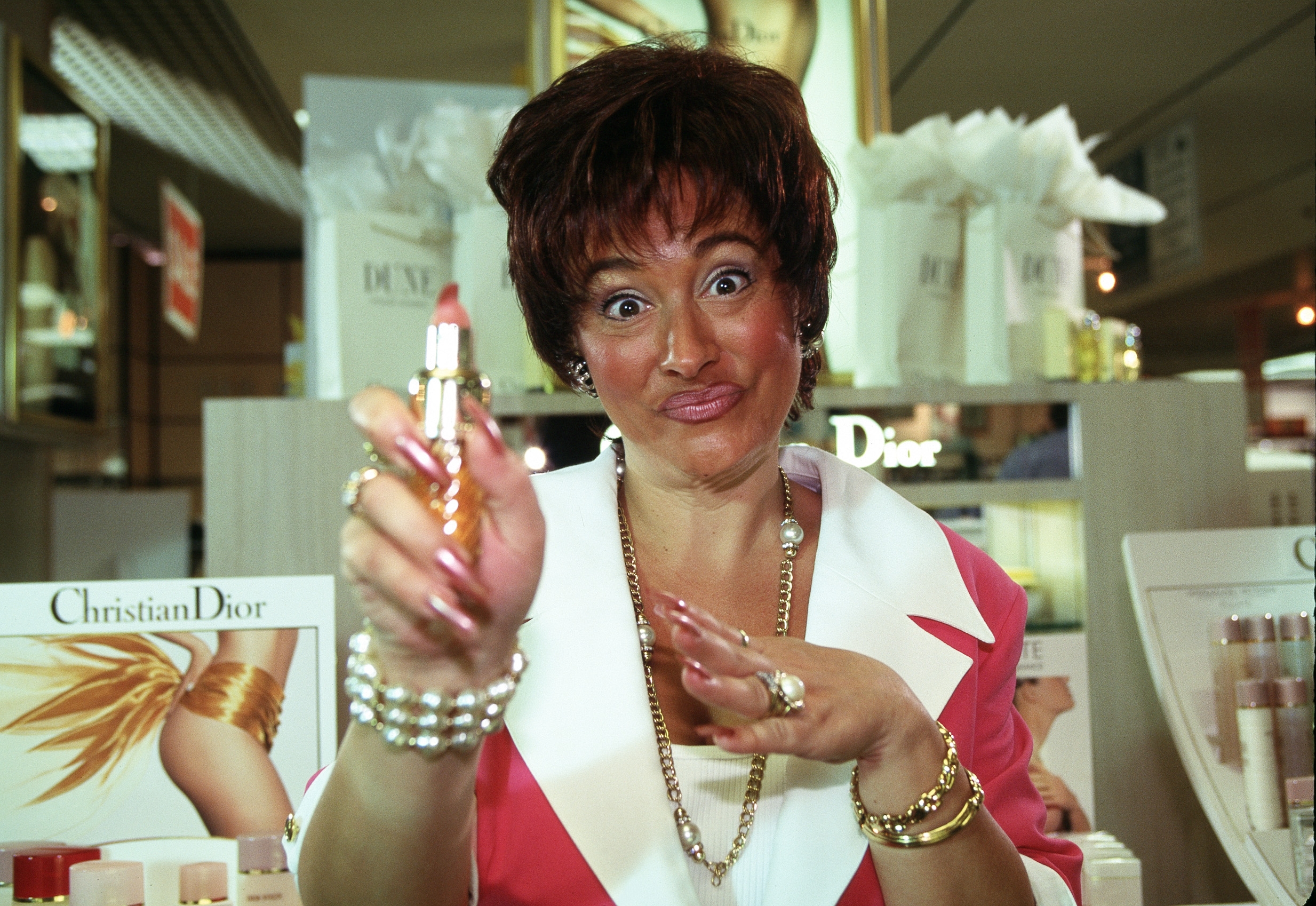 As the patient mother hen of Two Doors Down, Arabella is part of one of Scottish comedy's biggest success stories of recent years.
Her character Beth, alongside on-screen husband Alex Norton, sees her home on the fictional Glasgow suburban street of Latimer Crescent being taken over by noisy neighbours each week.
The ensemble cast also includes Elaine C. Smith, Alex Norton and Doon Mackichan, and the mix of talent and stellar scripts have made the BBC2 show a hit throughout the UK.
Arabella has been involved with the series from the very beginning, when it was shown as a one-off special on Hogmanay, 2013.
She said the cast felt confident about how good it was as they were making it.
"We knew it was going to have a good chance with that investment and the cast involved," said the former star of The Fast Show.
"But you never know how these things will go. Some fly and some don't.
"All the people in it are at the top of their game and it felt great to make.
"The level of success did take us a little by surprise.
"It's so well written and I know how hard it is to get things that real and funny.
"We all love doing it so we hope and expect to be back for series five."
---
Arabella Weir: Does My Mum Loom Big In This?, Assembly George Square Studio 2, Aug 12-25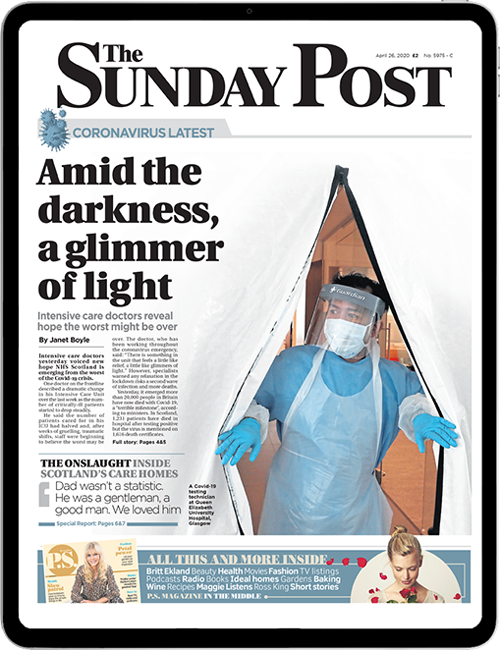 Enjoy the convenience of having The Sunday Post delivered as a digital ePaper straight to your smartphone, tablet or computer.
Subscribe for only £5.49 a month and enjoy all the benefits of the printed paper as a digital replica.
Subscribe