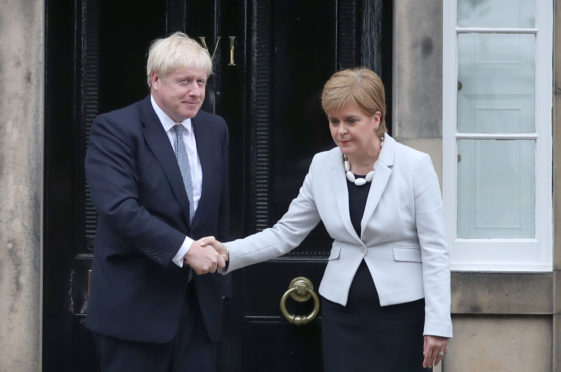 Nicola Sturgeon said hello to Boris Johnson as he arrived at Bute House on Monday but her body language gave another message, says a top behavioural expert.
The first meeting of the First Minister and the new Prime Minister in Edinburgh was the latest awkward encounter between political leaders that have been fascinating to watch.
Some observers felt Johnson's bid to usher the First Minister through the door was another case of the push-me, pull-me pats on the back that have provided a doorstep challenge to many PMs and presidents.
But Adrianne Carter, an expert in facial expressions, emotions and behaviour, said: "I don't think Boris was doing anything divisive with his shepherding gesture. I think it came naturally to him because he is a leader.
"But Nicola did a great job of keeping full control of the situation. It is sometimes harder for a woman, particularly if she is not as tall as the man, to take control.
"But Nicola was very aware of what was going on and didn't allow it."
Adrianne, author of The Face Whisperer, added: "What we do with our bodies and our faces can reveal so much more than words can do.
"In that first greeting Nicola couldn't verbally say, 'I really don't want you here, it doesn't fit in with what I want to achieve, and you're not going to convince me otherwise'.
"But her body language said, 'I am keeping control of this, I am going to be open and I am going to show who I am'.
"How someone makes us feel is way more powerful than the words they say because we subconsciously pick up on their energy and how their bodies move."
Adrianne's advice to politicians is to use open body language.
She said: "There is a public perception of politicians as not being very honest. Using open body language like Nicola Sturgeon did is one of the best things you can do.
"I would also suggest genuine smiles. There wasn't a genuine smile in the interaction between Nicola and Boris.
"Maybe they didn't want to be there but they could have had a go at a smile. A smile is one of the most engaging things we can do to another human being.
"For that short interaction a smile might have helped."
Prime Minister @BorisJohnson greeted at the steps of Bute House by First Minister @NicolaSturgeon – along with a host of protesters. https://t.co/1zv5DPFYgZ pic.twitter.com/rCyXgUanDw

— STV News (@STVNews) July 29, 2019
It was a tense encounter, but what the whole country wanted to know was what it a glum Nicola Sturgeon said to Boris Johnston after welcoming him to Bute House on
Monday.
After a swift shake and a picture opportunity, he raised his arm to usher her through the door before him, in a gesture body language experts say is one of dominance, but the First Minister seemed to deliver an abrupt rebuff.
So, what did she say? The guesses came thick and furious from the polite to the profane, but, after consulting expert lip-readers, we can reveal Sturgeon – while refusing his helping hand – told her visitor "Okay, Boris, that way", before the pair went in together.
---
Don't say it: How leaders communicate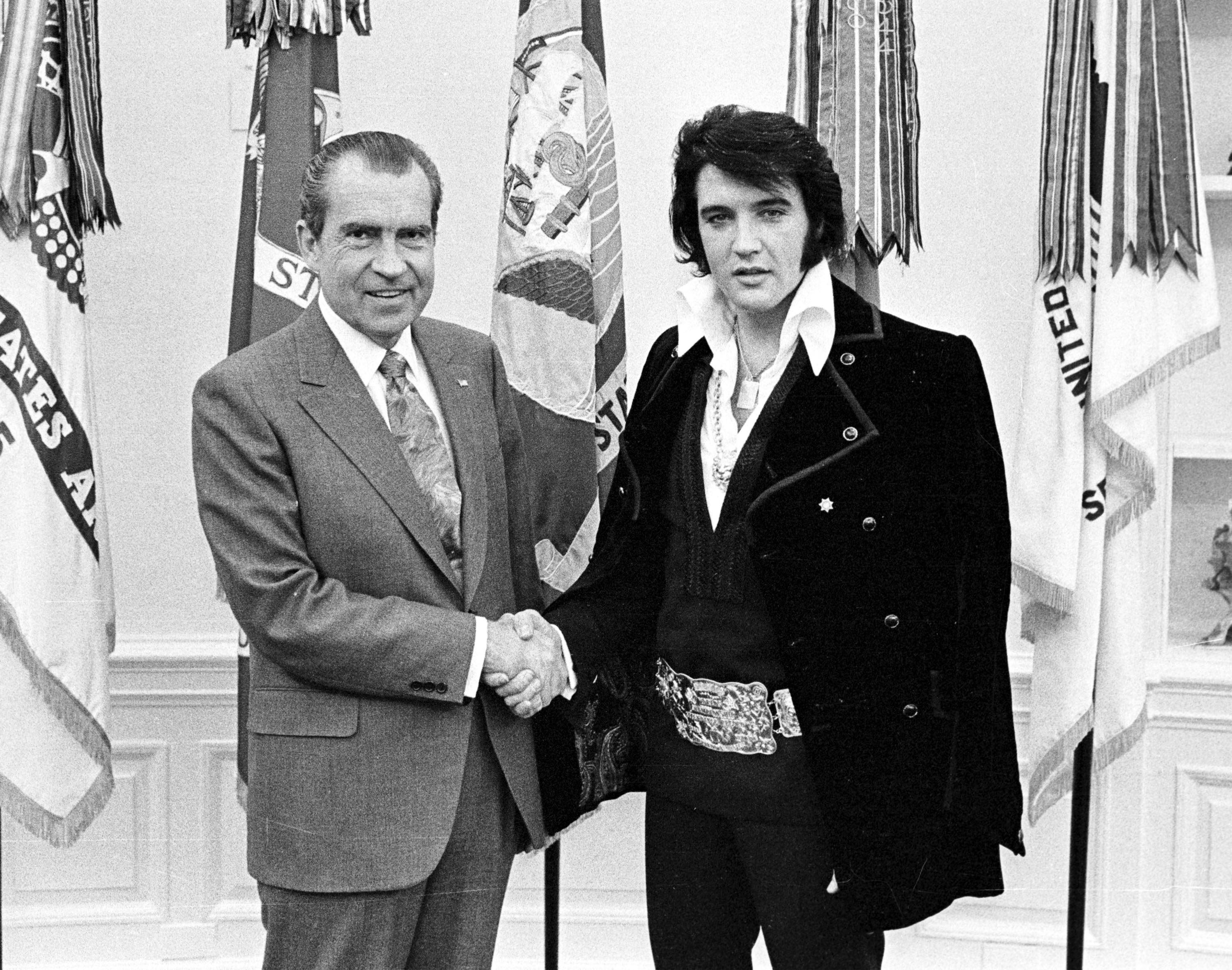 Rock 'n' roll and politics came together as Elvis Presley and President Richard Nixon met at the White House in 1970. Bizarrely, Presley offered to help with an anti-drugs campaign if he was made a federal agent.
Adrianne said: "Nixon is in control but it doesn't look like Elvis wants control. It is an easy communication for him."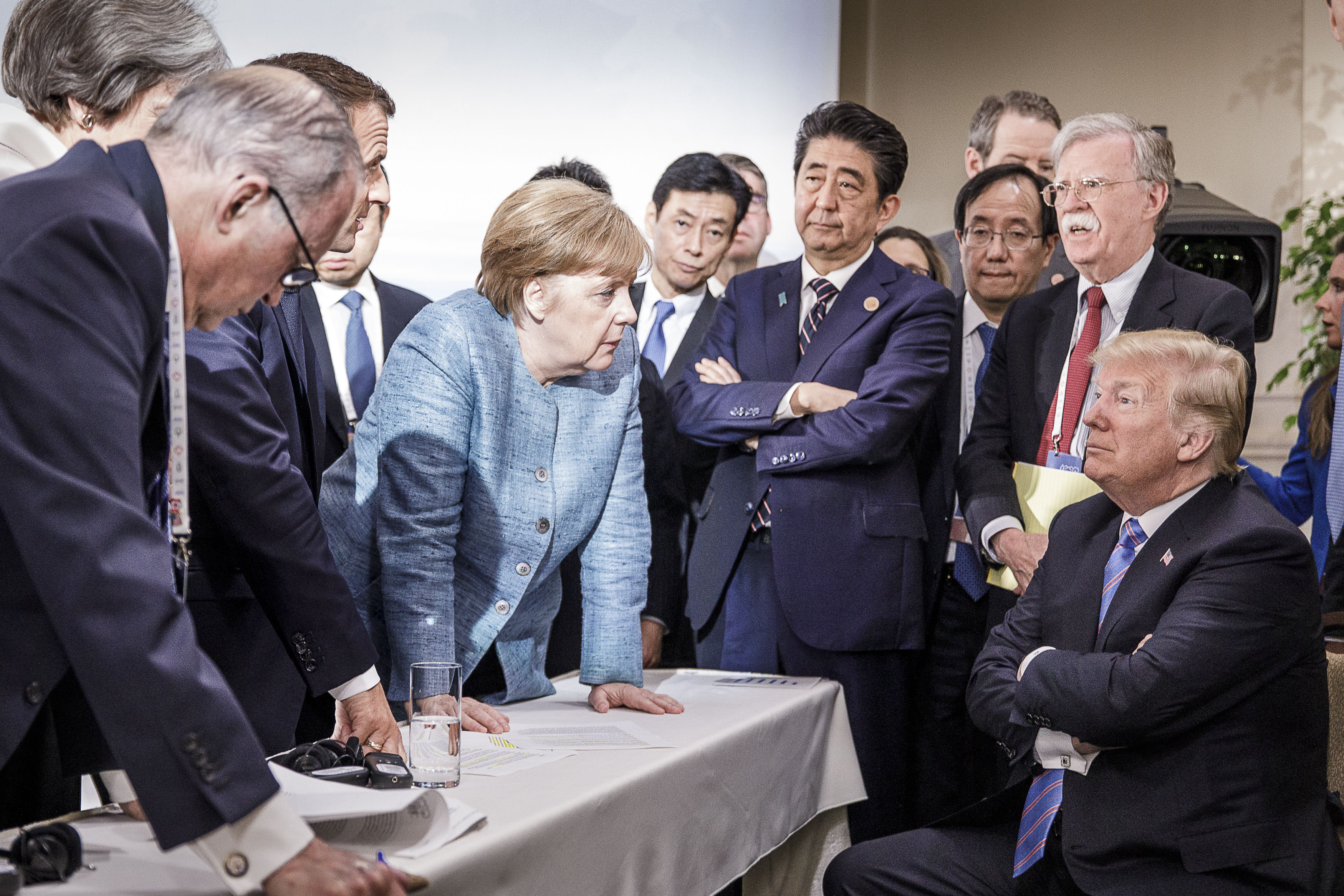 Donald Trump isn't used to listening to other people but at the G7 summit in Quebec last year he had to listen to German Chancellor Angela Merkel.
Adrianne said: "Merkel has full control. Her body language is challenging and in your face. Trump has the face of a naughty boy who has been told to sit down and shut up."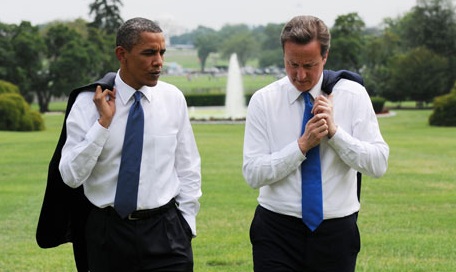 David Cameron and Barack Obama mirror body language with jackets slung over their shoulders in 2010 was a sign of a real friendship.
Adrianne said: "When someone mirrors the other person's body language, it is usually because they like the person. They look like they are in sync and have a genuine bond."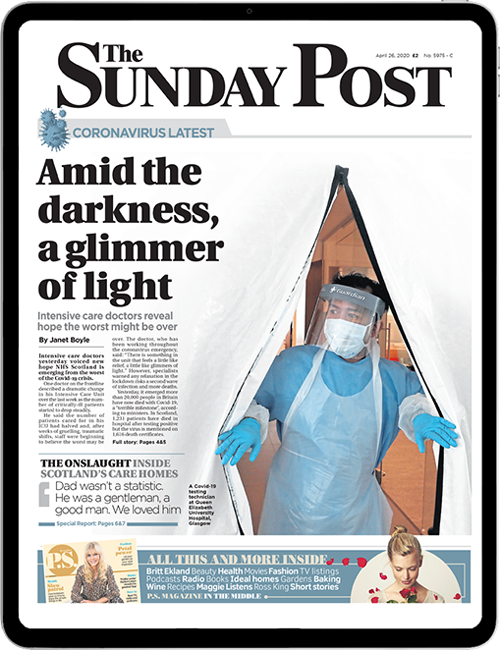 Enjoy the convenience of having The Sunday Post delivered as a digital ePaper straight to your smartphone, tablet or computer.
Subscribe for only £5.49 a month and enjoy all the benefits of the printed paper as a digital replica.
Subscribe