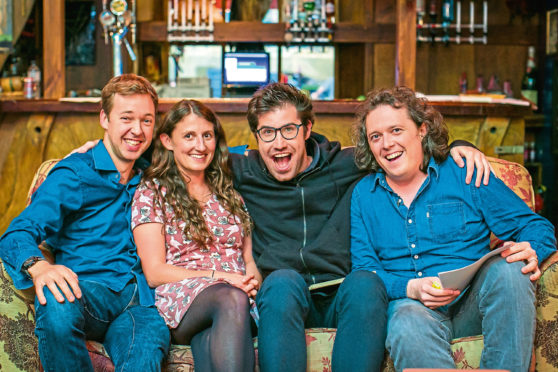 The Book Of The Year team is back with another dose of barely believable yet bona fide facts and yarns. Here, the quartet – James Harkin, Andrew Hunter Murray, Anna Ptaszynski and Dan Schreiber – tell Sally McDonald about their strangest finds from 2019…
What inspired this book (and its predecessors)?
For the last six years we have been making a weekly podcast in which we discuss the most fascinating things we've learned over the previous seven days. The show can cover anything that has happened since the start of the universe, as well as everything that might happen before its hypothetical end, but three years ago we decided to narrow the time frame.
We chose to look at a single year, and to see if could find enough interesting stuff to fill a book. Fortunately, not only was there enough, there was too much. It was a hell of an editing job. Three years on, we see no sign that the incredible facts from around the world are drying up.
What was the inspiration for the title?
We think it's a title that gives equal billing to all the stories in the year, rather than those that dominated the news – like Trump and Brexit. For the last few years the media has been swamped by those two stories and we wanted to remind people that elsewhere, incredible things are happening on our planet.
And so, we have packed our book with thousands of incredible facts, mind-boggling inventions, bizarre records and landmark anniversaries (like the moon landings and the D-Day landings). Each author has also included personal essays on subjects close to our hearts, so you'll find a diatribe on why all mushrooms are evil.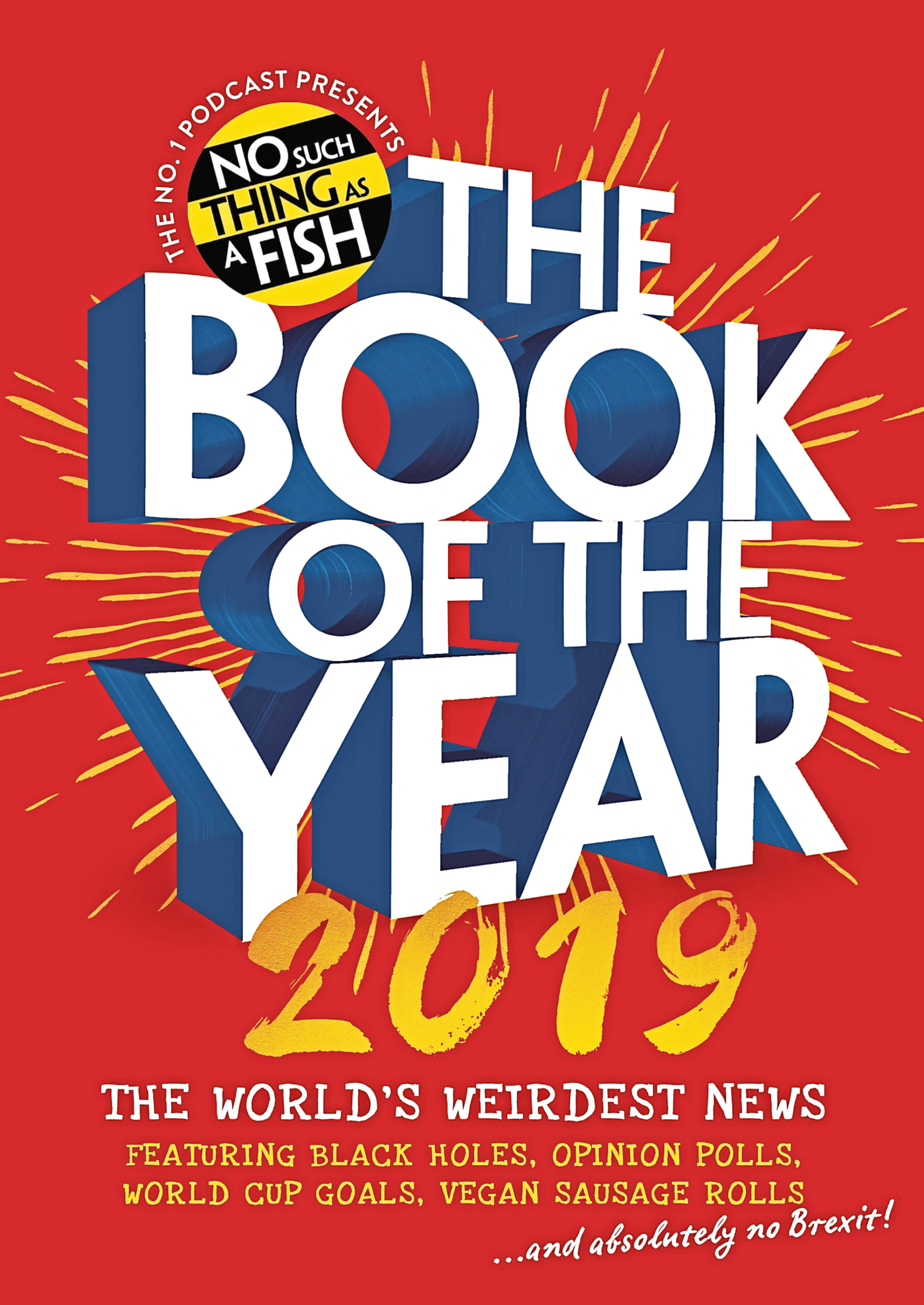 How did you go about researching the book?
We read everything we can get our hands on: from webpages and newspapers (including The Sunday Post of course) to much smaller publications like Meat Management Magazine. We also interviewed some of the people who made the news: like the adventurer who became the youngest person to cycle around the world, and the controversial mayor of a small town in America called Uranus.
What have you discovered about Scotland this year?
Scotland pops up a lot in the book. For instance, this year the Scottish Maritime Museum made all its ships gender-neutral.
Ships have traditionally been referred to as "she", but the museum decided that from now on it will be calling all its ships "it".
The change was made partly in response to a vandal who scratched out the word "she" on signs in the museum.
A newly built school in Scotland installed frosted windows in one of its stairwells, so that pupils won't see the 74-year-old man sunbathing in the nude on the other side of it and then there was the historically significant stone circle which was thought to date back 4,500 years.
It turned out that it is actually from the mid-1990s. We know this because the former owner of the farm admitted that he dragged the stones into place himself.
What was your most surprising discovery from the year?
There are too many for us to choose only one. But if we were forced to make a shortlist, it would definitely include the fact that doctors in Vietnam managed to save a man dying of alcohol poisoning by pumping 15 cans of beer into his body.
Who were some of your favourite personalities from the year?
The book is jam-packed with incredible individuals. One category of humans we absolutely love to read about is ridiculous criminals.
So a big shout-out in particular goes to Mr Sober who was arrested for drunk-driving; to the judge in Missouri who sentenced a deer-poacher to watch Bambi once a month throughout his prison sentence; and to the five guys who got into a fight, and were arrested, at a branch of Five Guys.
The Book of The Year 2019: No Such Thing As A Fish, Hutchinson, £12.99