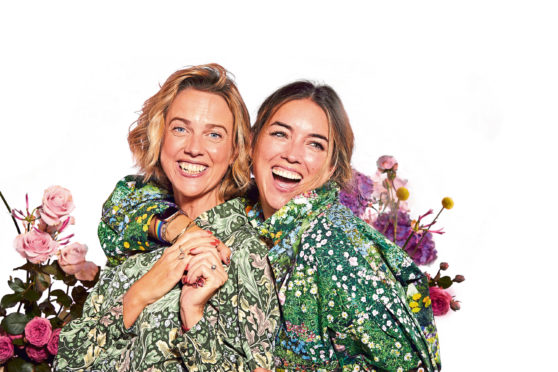 When Helen Addis was diagnosed with breast cancer, she knew treatment to halt the aggressive disease would change her body.
She was warned chemotherapy could make her hair fall out, that her nails could turn black, and her skin might become painfully aggravated by even the most everyday creams and moisturisers that usually filled her make-up bag.
But what the 42-year-old didn't realise was how little information was available to help navigate a pared-back beauty routine. The only advice was to use baby products, which have already been developed with sensitive skin in mind.
"I was told treatment would last two years and I remember thinking to myself, 'Baby products for two years? – but babies don't need fake tan or mascara or even deodorant,'" explained the mum of three, who has built a successful career as a TV producer.
"I remember being at the shops and picking up a bottle of shampoo but not knowing if I could use it, so I asked one of the sales assistants. She didn't know and went to quietly ask her manager. She wanted to help but cancer was still being, sort of, whispered about.
"One in two people get a cancer diagnosis, whereas one in 100 people are vegan – but if you want vegan products, they roll out the red carpet for you. That's great but why not also be bold enough to cater for the cancer community?
"If there's ever a time you need your war paint most, it's when you're going through cancer treatment."
After realising she wasn't alone in her frustration, Helen decided something had to change – and she was going to make it happen.
With friend and renowned make-up artist Lisa Potter-Dixon, Helen began work on a list of "cancer kinder" beauty products that would be suitable for sensitive skin while also giving great results, creating a bible for women who, like her, wanted to feel more like themselves during a difficult time. Armed with Lisa's little black book of industry contacts, the passion project soon grew from a paper list into an online one-stop shop for anyone navigating the stressful world of cancer.
Described as "like Goop but for those affected by cancer", their website, The C-List, not only features beauty products from trusted brands but also video tutorials and blog posts on everything from finding the right hairbrush to speaking to your children about your diagnosis.
Helen said: "The more we spoke about the project, and the more we spoke to brands, the bigger and bigger it became. When you go on to a lot of charity websites, there's lots of great advice, but there's also a lot of 'Don't do this, don't do that' – we wanted to use more positive, empowering language.
"Plus, being able to share experiences, tips, advice was what really helped me get through my own diagnosis and treatment, so the community aspect was really important to us, too."
Lisa added: "We didn't want The C-List to feel like a cancer site. Many people have said we've given cancer a new look. Yes, the site is for people going through this horrible disease, but it's also a space where they can go and feel like they're part of a wider community."
The products featured on the site are sourced from recommendations from real women but Helen and Lisa, who live in Surrey and London, respectively, contact brands to double-check ingredients and formulas before adding to the site. There are around a hundred products for users to shop, but their aim, Lisa says, is to keep growing, eventually – hopefully – creating an official labelling system that brands can adopt.
"We would never say every product is 'cancer safe' because, at the end of the day, you must still check with your oncologists," said Lisa, who shares make-up tips and tricks with her more than 85,000 Instagram followers.
"Every single person is different, every single cancer is different. But Helen has a lot of contacts within the cancer community, and particularly with oncologists and dermatologists, and she did amazing research on every product. So that's why we say 'cancer kinder'.
"Yes, beauty is about how it makes you look but, if you're going through chemotherapy, being able to put on a red lip or a bit of mascara can make you feel like you.
"Having a 'cancer kinder' sticker on products will mean people won't have to experience what Helen did – it seems so simple to us, so why hasn't someone done that already?
"We'll make it happen, don't you worry."
---
Visit the-c-list.com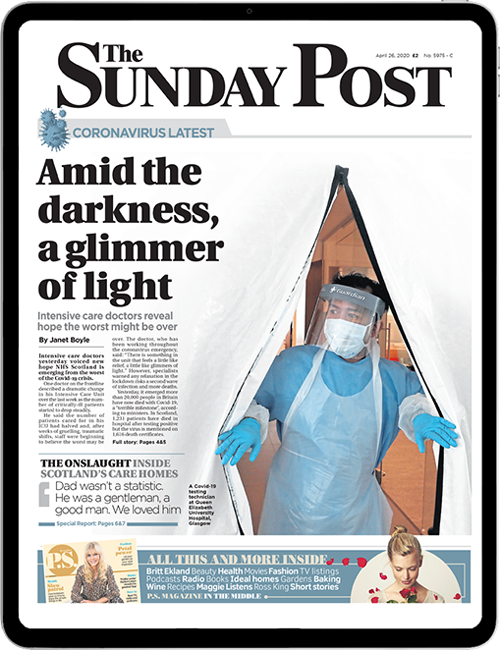 Enjoy the convenience of having The Sunday Post delivered as a digital ePaper straight to your smartphone, tablet or computer.
Subscribe for only £5.49 a month and enjoy all the benefits of the printed paper as a digital replica.
Subscribe